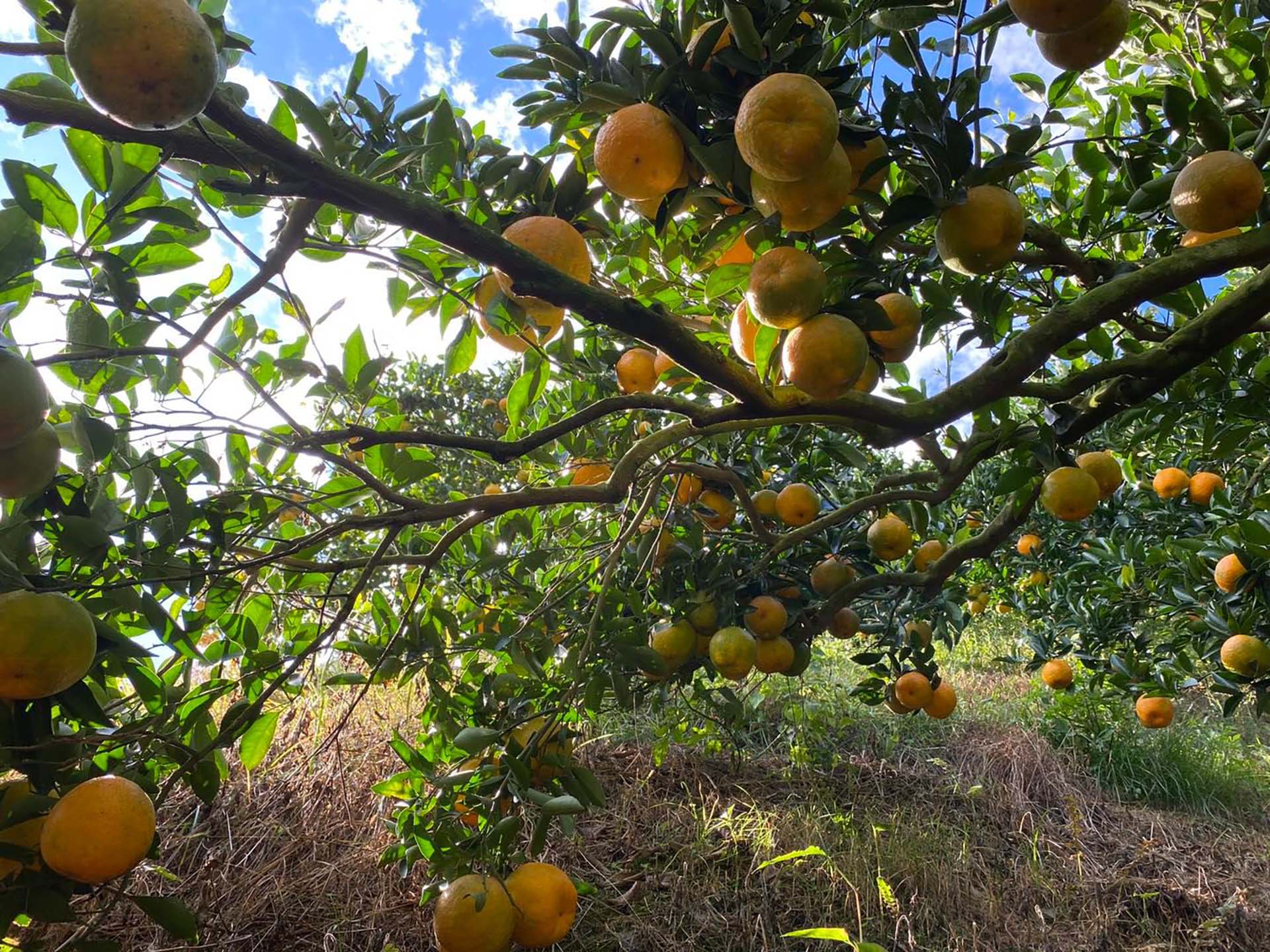 Entering the colourful world of oranges, tourists can pick toxic-free safe fruit and travel through the mountain
A-fa's Orchard
Departing from the interchange of a national freeway and going towards Dahu along Provincial Highway 3, tourists can see the orange sign of A-fa's Orchard…
Departing from the interchange of a national freeway and going towards Dahu along Provincial Highway 3, tourists can see the orange sign of A-fa's Orchard, guiding them to the citrus fruits along the winding mountain path. They can also see a cute orange Doraemon and gray buffalo stand by the Orchard. Both adults and children come here for a fun day picking fruit. The rich rural village scenery is a sight to behold. It is common to see tourists chatting and relaxing in the shade by the big trees. It resembles a bunyan tree of a rural village of the past when the villagers took a load off in the cool afternoon shade.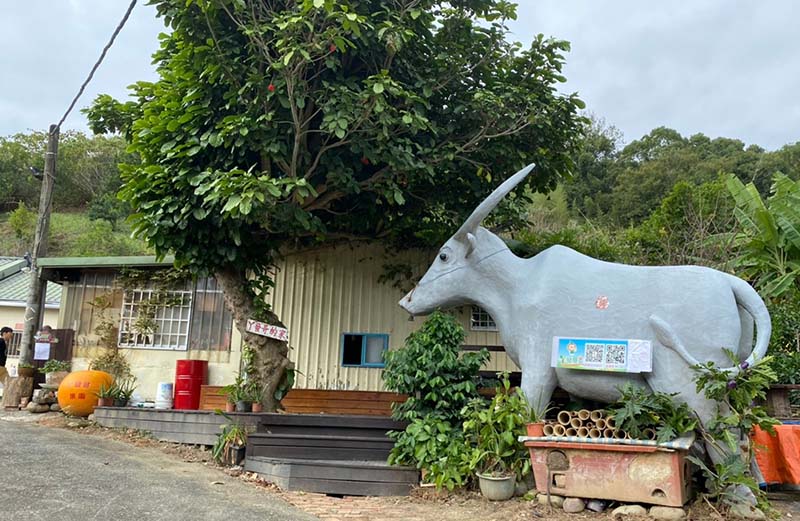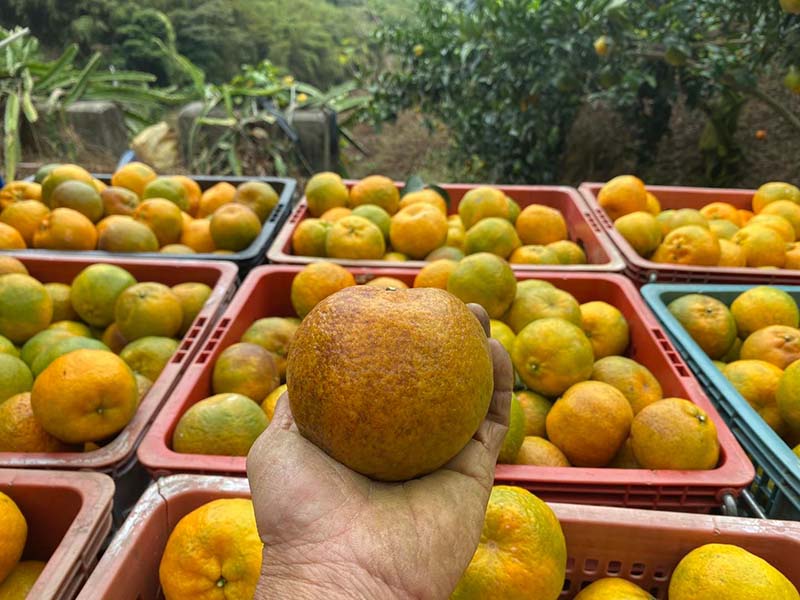 The owner of the Orchard, Juan Yu-Fa, served at the temple in the neighbourhood, and the neighbours nicknamed him "A-fa". His wife suddenly passed away, to distract him and open his mind to new ideas and connect to others, his son and daughter-in-law established A-fa's Orchard. The whole family have been devoted to the development of this tourism orchard for more than 10 years. Beside growing many different kinds of citrus fruits, the Orchard is eco-friendly, entertaining and educational. With a friendly atmosphere, the Orchard is popular among many tourists who often return for another visit with friends.
Tourists can pick all kinds of oranges and take home some freshly made jam
To enrich tourists' experience, the Orchard grows 16 different kinds of citrus fruits, including Pokans, navel oranges, Fremonts, honeybells, sugar tangerines, sweet oranges, Murcotts, Hai-Li Tangors, Hu Tou Kan, kumquats, and more. It contains all kinds of citrus fruit, some common, some rare, with different levels of sweetness, sourness and other flavours. Adults and children can learn all about the features of citrus fruits and the ecological environment suitable for them to thrive.

With so many kinds of citrus fruits, every November to February the Orchard offers fruit picking activities. Tourists can take home what they pick as well as make jam and get involved in preserved fruit activities. The Orchard also sells many products made with citrus fruits such as jam, soap, and pastries on the weekend. There's lots to do at the Orchard!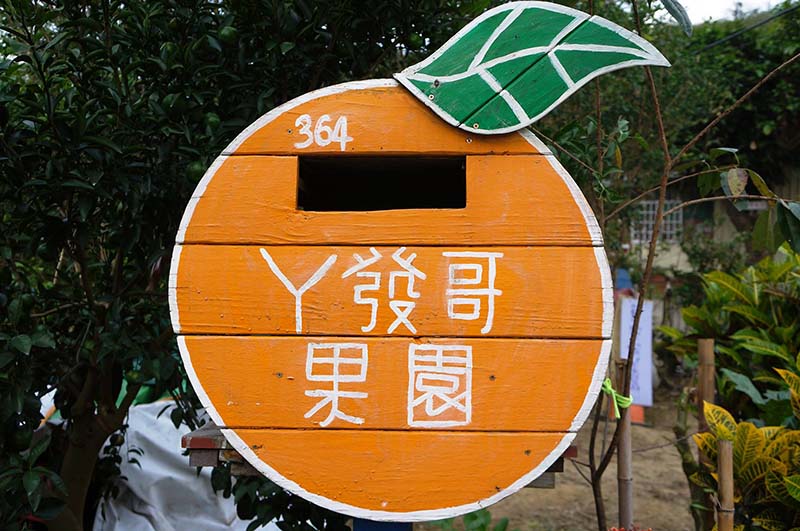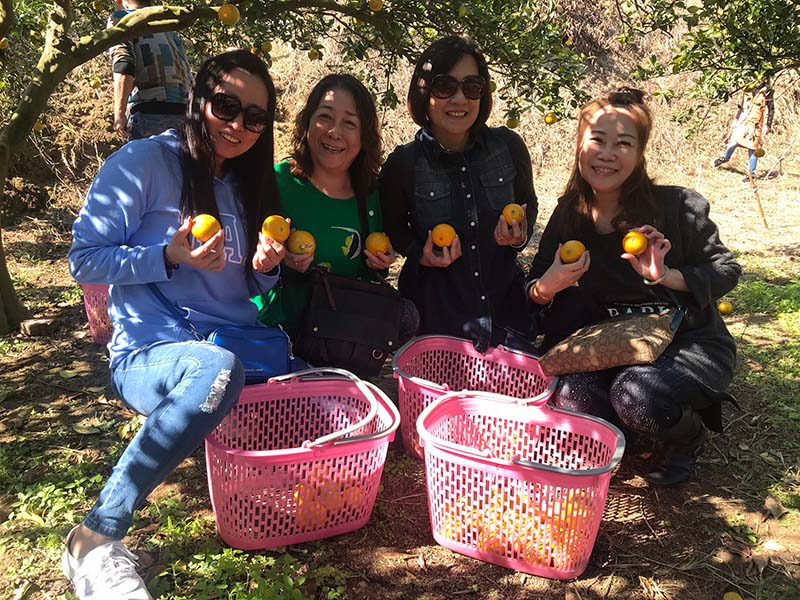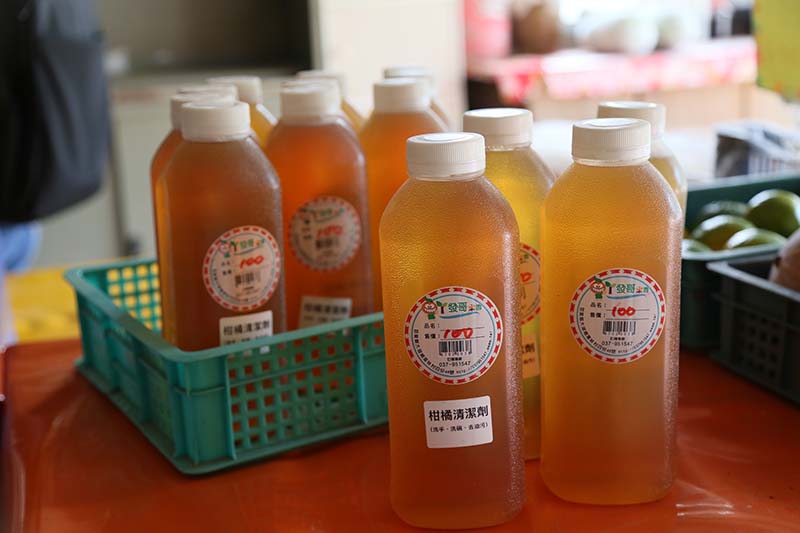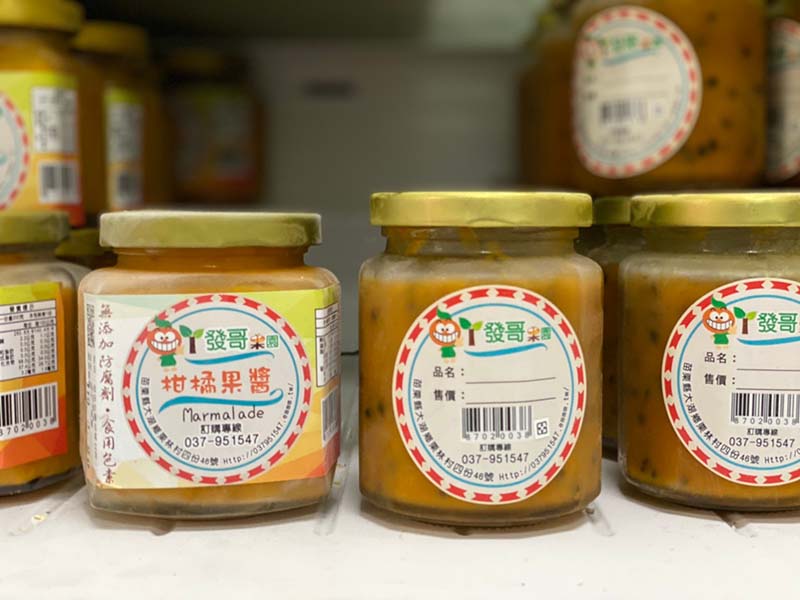 No. 51, Sifen, Dahu Township, Miaoli County 364, Taiwan (R.O.C.)