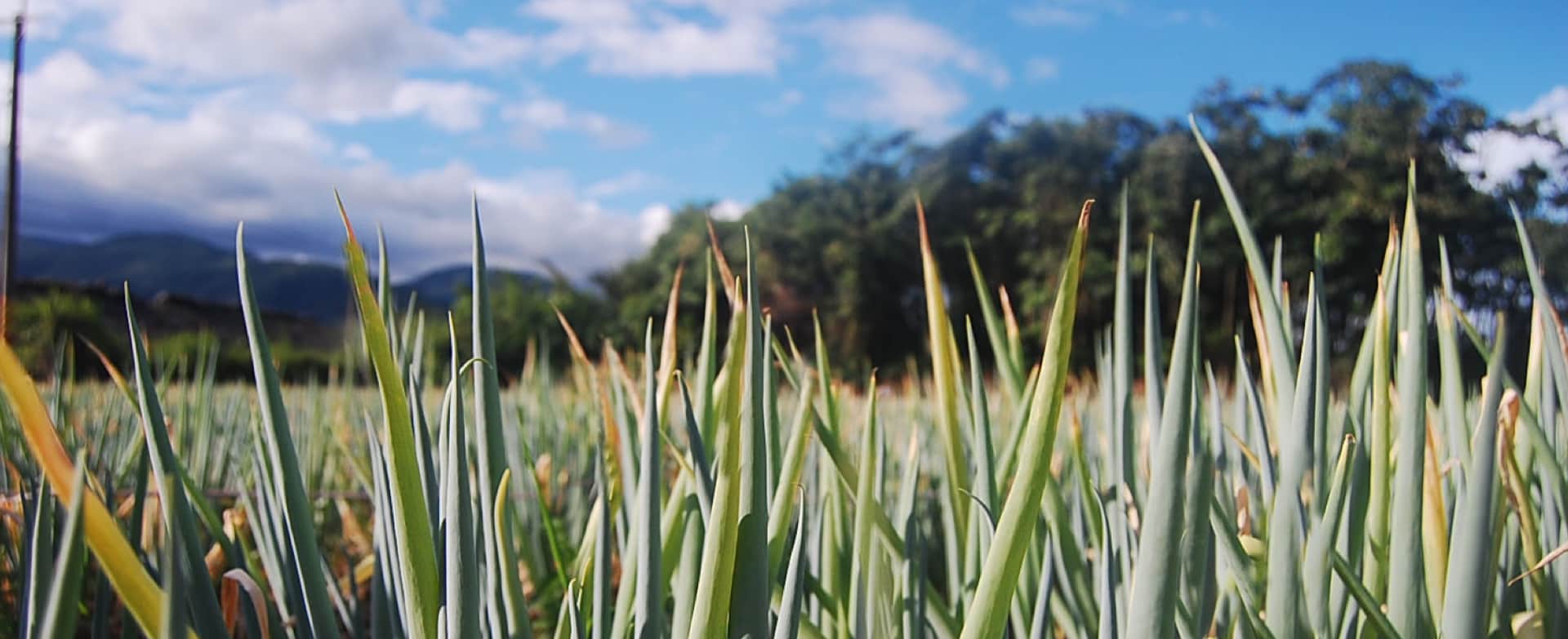 The garden of Sanxing Spring onion
Spring Onion Farm
Sanxing Township, Yilan is famous in Taiwan for its "Sanxing spring onions." Spring Onion Farm is a local spring onion farming family that has been passed down for three generations. The Farm grows a large area of spring onions. When spring onions are ready for harvesting, all you can see in the field is the color green……
Sanxing Township, Yilan is famous in Taiwan for its "Sanxing spring onions." Spring Onion Farm is a local spring onion farming family that has been passed down for three generations. The Farm grows a large area of spring onions. When spring onions are ready for harvesting, all you can see in the field is the color green. It is very soothing and relaxing. Besides, spring onion growing and selling, under the active transformation by the new-generation successor, the Farm covers not only traditional production agriculture but also leisure industry. Owing to the pioneering work "to open for spring onion picking," the township of Sanxing, Yilan has become a popular tourist spot. Weekdays or holidays, you can see people wearing bamboo hats and rain boots enjoying "the fun of spring onion picking" in the field.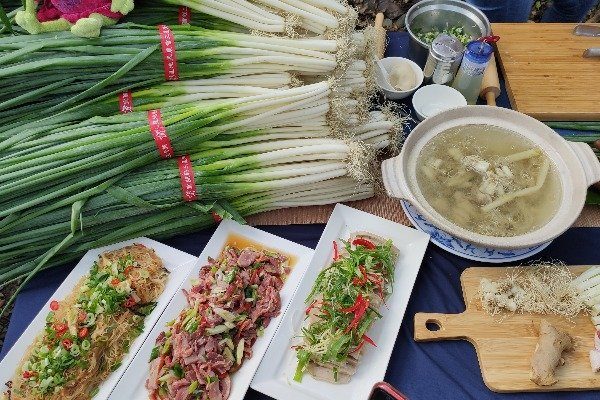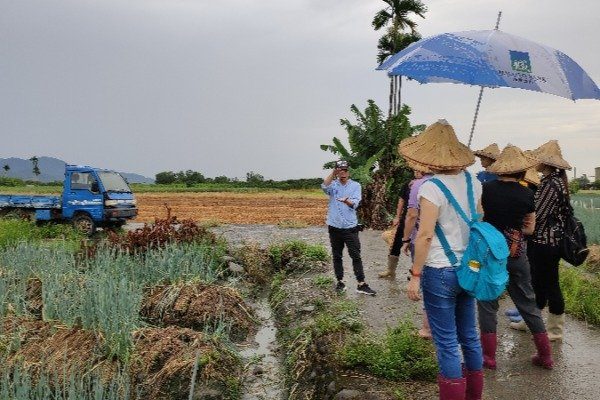 The third generation owner, the "Prince of Sanxing Spring Onion," Li Jian-hong suggests, "The existence of "Spring Onion Farm" is based on the hope that people in these fast modern times can find a place to relax themselves spiritually aside from their busy city lives. Therefore, the essence of "one-day spring onion farmer" provides a chance for visitors to wear a bamboo hat and rain boots to pick and wash spring onions and even cook spring onion dishes. They can genuinely feel the most primitive and wonderful taste of Sanxing spring onions!"
When you come to Congziliao, you can not only follow the professional guides to explore the scenery of the green onion fields and understand the growing environment of the green onions, you can also go to the fields and let the onion farmers teach you the techniques of pulling onions. In addition, when you come to a professional onion washing pond, you can also learn the process of washing green onions by hand to help reduce the temperature of the onion body and keep the green onion green. Finally, after tying green onions, grading packaging, pre-cooling, etc., the fresh "Samsung green onions" can be ready to be collected and shipped out!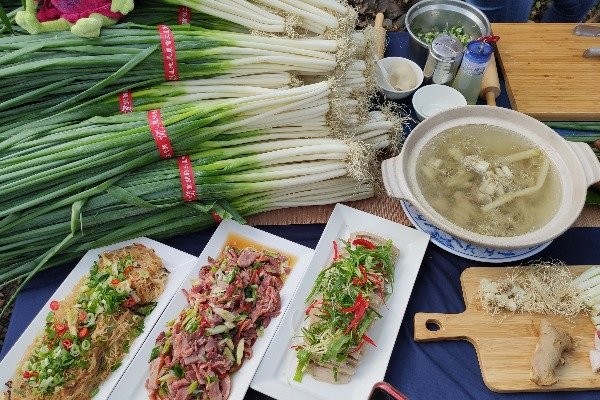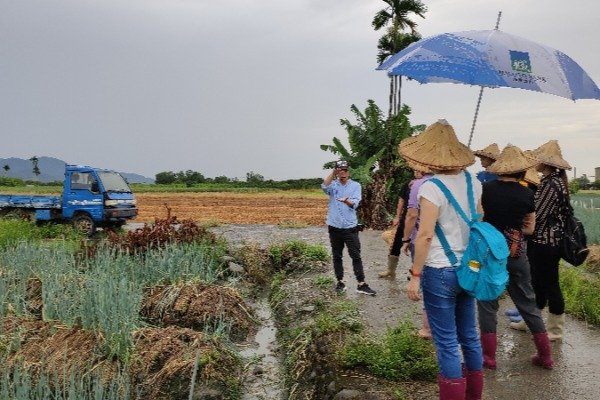 No. 13-2, Dongxing Rd., Sanxing Township, Yilan County 266 , Taiwan (R.O.C.)