Trustworthy Young Farmers and Their Safe Farm
Worthy Farmer Cooperative
Established in March 2018, Worthy Farmer Cooperative is composed of 18 farmers from different fields. The members call themselves "Worthy Farmers" because they are confident that "they are farmers able to provide trustworthy and safe produce."
Established in March 2018, Worthy Farmer Cooperative is composed of 18 farmers from different fields. The members call themselves "Worthy Farmers" because they are confident that "they are farmers able to provide trustworthy and safe produce." When visitors go to their Farm, they can provide trustworthy produce.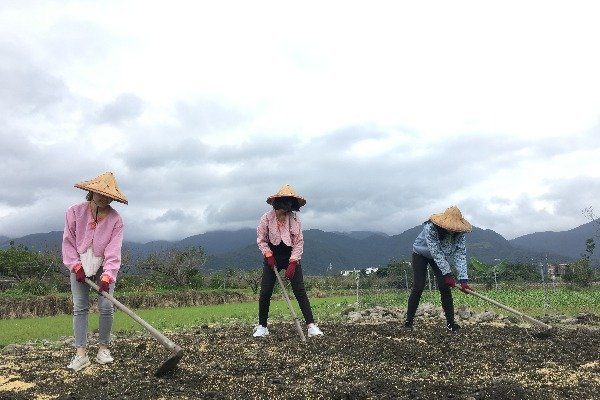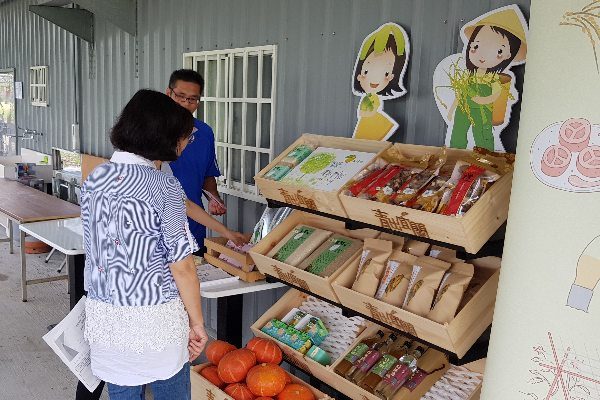 The Farm is located in a place with mountains in the distance and rice fields, orchards and vegetable gardens nearby. It is rich with the landscape of rural villages. The main planting area includes a greenhouse and rice fields. The Farm mainly produces rice and seasonal green vegetables as well as produce from the farmers under cooperation with them, including tea, tomatoes, hairy water lilies, processed goods such as ox-tongue shaped pastry, etc. The Farm also provides food and farming hands-on activities. For example, transplanting in spring; harvesting rice in summer; guided tours, growing vegetables; growing spring onions; picking kumquats; digging clams and washing pants, etc. Visitors can also join in rural village food DIY and taste unique farmer dishes. Here, visitors can fully enjoy a rich experience to learn everything about a rural village and gain a deep appreciation for the results and thoughts of these Yilan farmers working hard to make the agricultural environment more wonderful and provide higher quality produce.
Provide food farming experience activities, allowing students, tourists or companies to come to the farm to experience various activities that can only be seen in the countryside, or as a training course for corporate employees, so that people who come to the farm can take a rural learning trip. The content includes, for example, rice planting experience (spring), rice harvesting experience (summer), farm tour, vegetable planting experience, green onion experience, clam clam washing experience (summer) , Land games, gold-picking dates (winter), gourmet DIY, farm-style meals, etc.
The main cultivated vegetable crops are short-term leafy vegetables, including sweet potato leaves, water spinach, royal palace vegetables, red phoenix vegetables, long beans, loofah, tomatoes, corn shoots and many other varieties. Since the original leased land has expired and is returned to the landlord, the farm's current planting land is newly opened, and greenhouses and net rooms are built to facilitate the production of vegetable crops.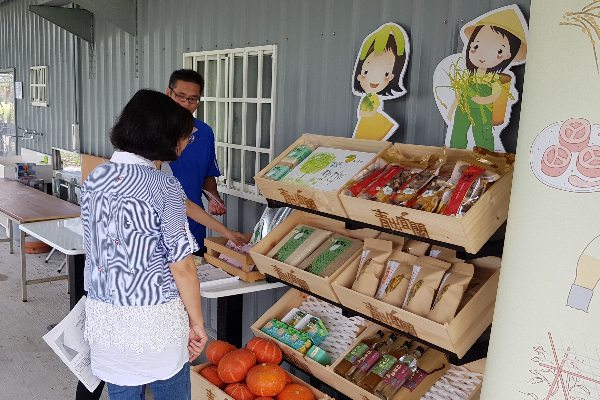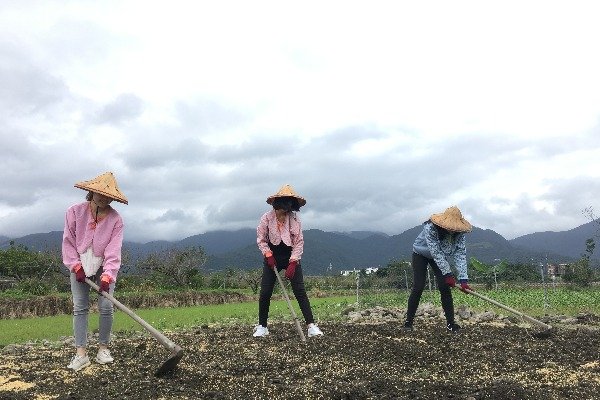 No. 36, Ln. 63, Yuemeizun Rd., Sanxing Township, Yilan County 266 , Taiwan (R.O.C.)