A Pirate Village with a Rich Wetland Ecosystem and Diverse Fishery
Dawen Leisure Farm

There is a mud crab model larger than a car at the gate of the farm. Upon arrival visitors see a Kusama Yayoi-style giant tiger prawn. This is Dawen Leisure Farm, established 22 years ago, …
There is a mud crab model larger than a car at the gate of the farm. Upon arrival visitors see a Kusama Yayoi-style giant tiger prawn. This is Dawen Leisure Farm, established 22 years ago, it is famous for toxic-free shrimp and crab aquaculture. The farm recently underwent a full renovation, the original fish farm, a painted container café and outdoor booths were added. In addition, with the beautified farm and the natural landscape by the mountain and sea, the 4.7 ha. farm resembles a rich island atmosphere full of coconut trees.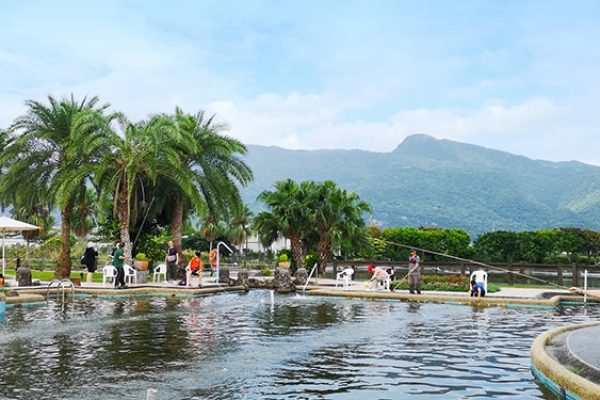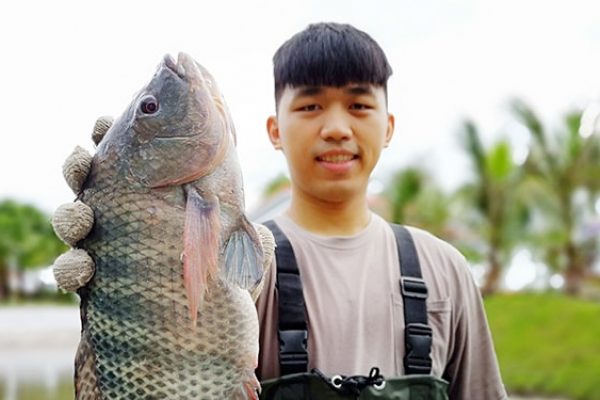 Another highlight is Lanyang Crab Restaurant. The spicy Cantonese style crab, full of crab eggs and luscious meat is a must-try. Minced shrimp with lettuce is also very popular. As the ingredients are captured and cooked without additives, and the room is spacious, the restaurant caters for individual customers as well as wedding banquets and other celebrations. It is a well-known local seafood restaurant, attracting many foodies. With the beautiful scenery and delicious dishes, it is a great place for a romantic and beautiful outdoor wedding banquet.
Tourists can win additional dishes by catching fish. DIY milkfish ball tastes fresh and delicious.
Lin Teng-Tsai is the second-generation owner of the fish farm. In 1999, by combining a restaurant with aquaculture, the farm was transformed into a leisure farm, equipped with a water activity square, a dock and water trail, and other facilities such as fishing, shrimp catching, rubbing fish on clothes, and other activities.


The retro-style of fishing is the most popular activity, the more, the merrier. This activity requires a group of at least 15 people. Everyone makes a circle with a fish cage in hand. They chase the fish to the center and cover them. When the fish is caught, they take it out of the cage. The salt-grilled tilapia would serve as their additional dish. A group of over 10 can also try the DIY milkfish ball activity. The ingredients contain fresh minced milkfish. Tasty, chewy balls are made, they are cooked in a pot. Pure natural fish, milkfish ball soup tastes incredible.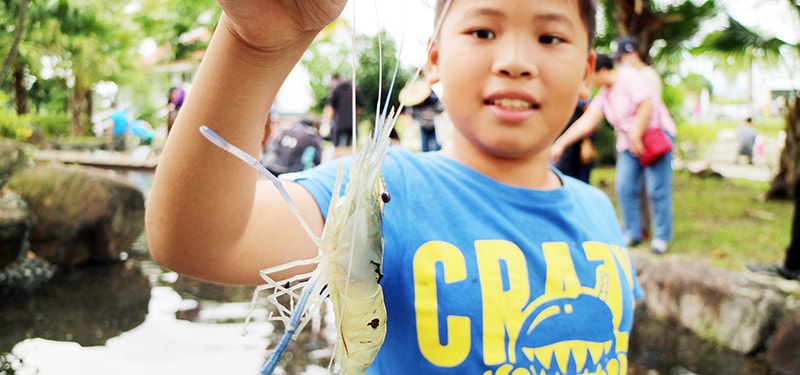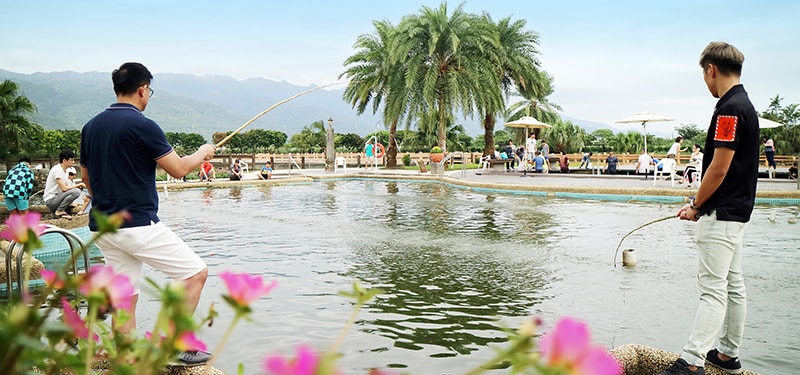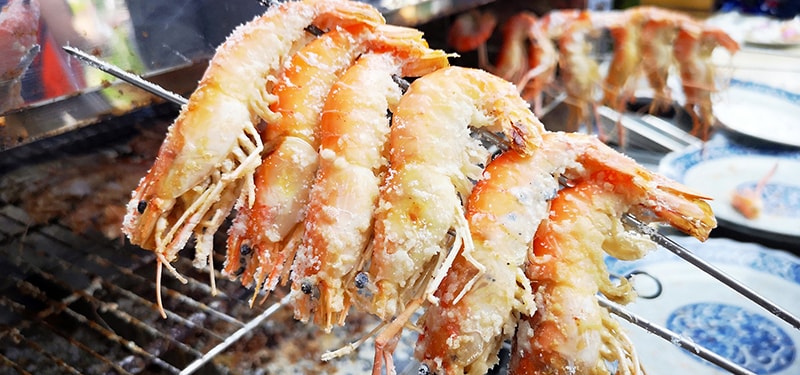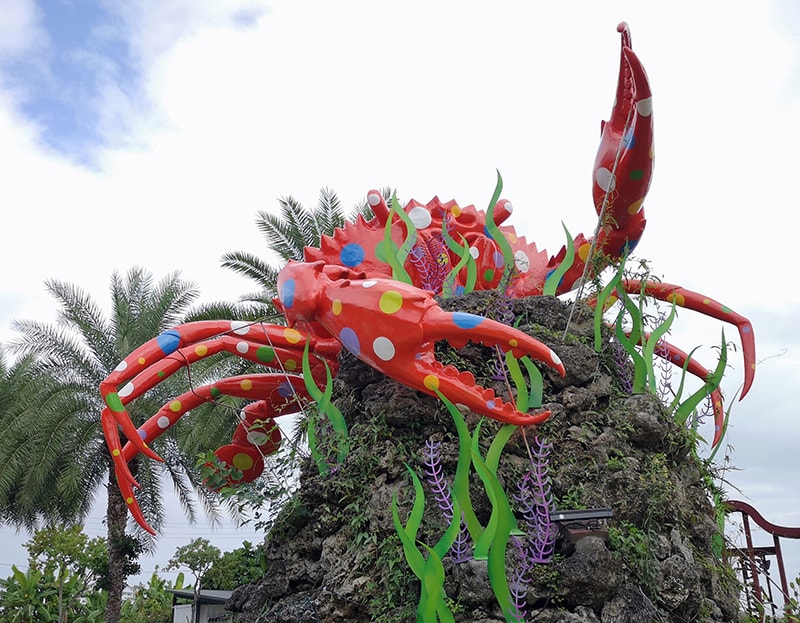 No. 497, Sec. 2, Yulong Rd., Jiaoxi Township, Yilan County 262 , Taiwan (R.O.C.)