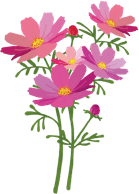 It is an annual herbaceous flower, easy to grow, and can grow as long as there is enough sunlight, now it has become a wild flower that can be found everywhere. It has a variety of colors and is planted in a large area, becoming a sea of flowers in full bloom, the flower is shape is like cherry blossoms, also called the "Autumn Sakura" and it is very popular among the people. With flowers colored purple, magenta, light pink sign, pure white, and white inlaid edge or red-white duo color patterns, in recent years, the yellow variant produced after many years of breeding has been published, making the garden cosmos's beautiful color palette wider.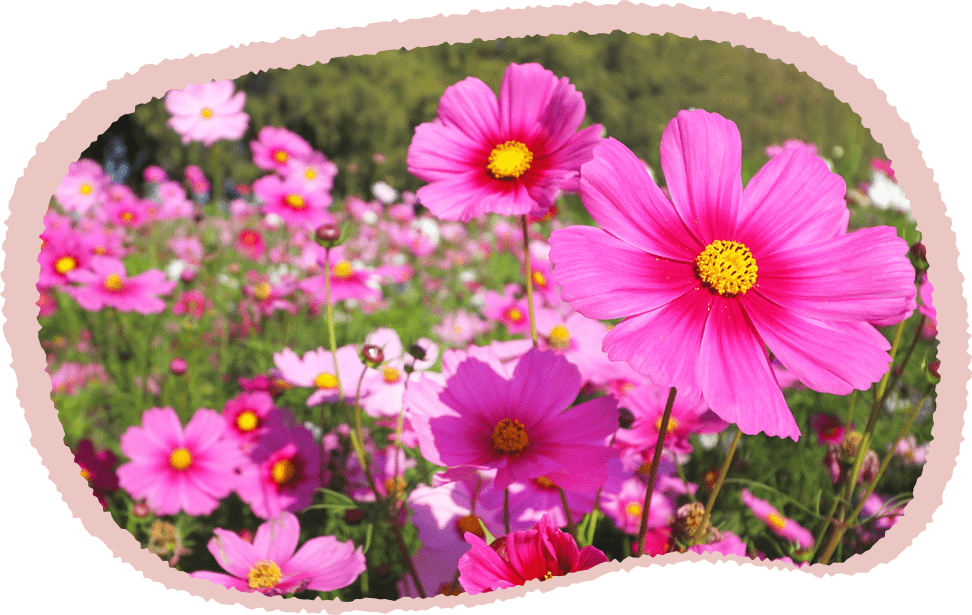 Internet Celebrity Recommendation |
Xinshe Sea of Flowers, Yunlin Chitong Hai Sali, Huaxian Longjing, Waipu Wangyougu, Guandu Sea of Flowers
Appreciated the featured floral spectacles drawn by the seasons!
TEL:+886-3-3880801ADD:No. 27, Ln. 1093, Sec. 1, Fuxing Rd., Daxi Dist., Taoyuan City 335, Taiwan
TEL:03-8772666 ADD:No. 20, Yongfu St., Fenglin Township, Hualien County 975, Taiwan