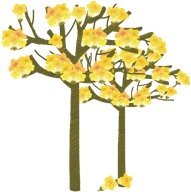 The Brazilian national flower, it is a tree that changes it's looks as the seasons change. In spring, branches are sparse, with beautiful yellow flowers; in summer long leaves bear pods, if you are fortunate, you can also see the surprise flight of a samara; autumn leaves flourish in a patch green; winter's withered branches and fallen leaves show a desolate beauty. Spring, summer, autumn and winter show different flavors, it blooms in the spring around March, and the corolla is funnel-shaped, kind of like a bell-shaped wind chime, the flower edge is crumpled, but it is a flower with symmetry on both sides, with bright yellow flowers. Planted on both sides of the Qinshui pond, towering upright, with a good view; be careful not to touch the fine hair on the flowers and fruits, otherwise it will tickle.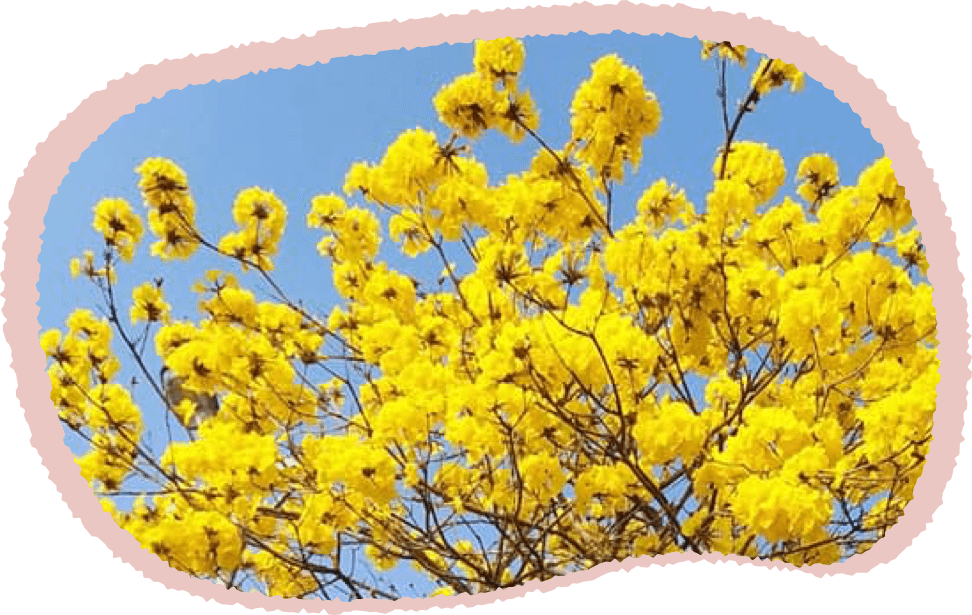 Internet Celebrity Recommendation |
Spring Mountain Leisure Farm,Taichung Beitun Buzi Park, Kaohsiung Riverside Park, Nantou Maoluo River Embankment
Appreciated the featured floral spectacles drawn by the seasons!
TEL:+886-3589-9612 ADD:No. 2, Ln. 752, Xinlong Rd., Xinpu Township, Hsinchu County 305, Taiwan