A ranch in the city managed by a stylish shepherd
Good Farm

Good Farm, located in Wulilin, Qiaotou, Kaohsiung, is not far from Qiaotou Railway Station, so it is regarded as a ranch in the city. The Farm is currently managed by …
Good Farm, located in Wulilin, Qiaotou, Kaohsiung, is not far from Qiaotou Railway Station, so it is regarded as a ranch in the city. The Farm is currently managed by the 30-year-old second-generation Yang Cheng-Hsun. Although he has the look of an inexperienced young man, he has actually been running the Farm for the past eight years and has excelled in everything from feeding and milking goats, delivering goods, and keeping the environment organized to developing processed goods. He is also in charge of field trips, the Facebook fanpage, setting up stalls at fairs, etc. He must be a superman to complete all these missions.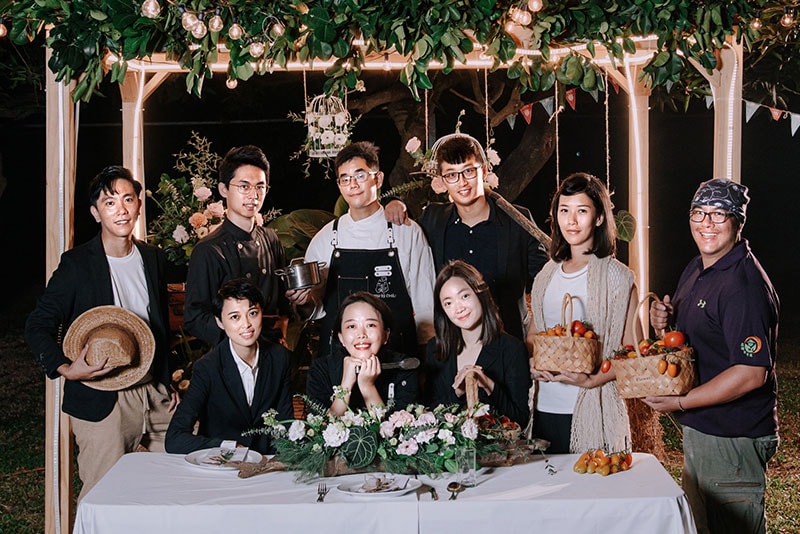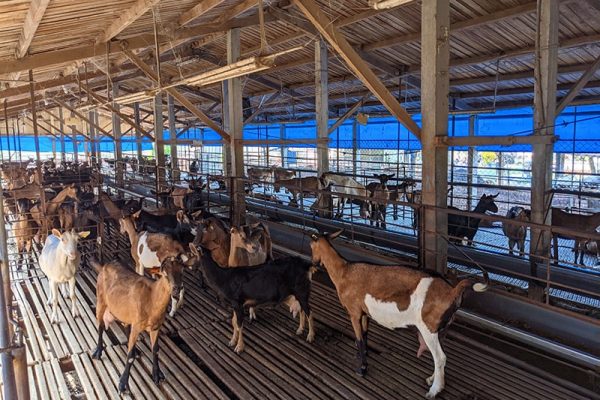 There are 2 sheep sheds in the Shuiliuzhuang Ranch, where more than 200 French Alpine dairy goat breeds are kept. Flocks of different ages are separated by fences. The sheds are equipped with elevated wooden floors. The house has enough natural light and good ventilation to provide a comfortable, clean and hygienic space for healthy growth of the flock. The feed for the goats is made of all-natural ingredients. In addition to home-grown grass and corn, rice flour, soybean meal, okara, alfalfa, and others are used to enhance palatability. Goats that eat well and sleep well are significantly healthier and more energetic.
Some of the fresh milk produced by the goats in the ranch are supplied to manufacturers, and the others are self-produced and sold by the ranch. Yang Cheng-Hsun states that to preserve the nutritional value and original flavor of goat milk, he continues the practice of his dad and always adhers to the principle of 72, to sterilize at the low temperature of 72 degrees with no seasoning and no preservatives, and the whole process from the moment the milk is squeezed to the time it is delivered to the hands of the customers has to be completed within 72 hours. Milk products such as goat milk yogurt, ice cream, popsicles, toast, and steamed buns, are gradually introduced. Mother's specialty of lamb cuisine, sold in vacuum-frozen packaging, is a seasonally-limited product available from October to March of the following year.

Although the Farm is not large, it provides every service possible. In addition to playing hide-and-seek with goats, feeding lambs milk, creating with mud, cooking with an earth oven, picking fruit, and having picnics, visitors can also feed fish in the pond, watch birds, catch dragonflies, feel close to nature, make goat milk steamed buns on their own, experience being a shepherd for a day, and enjoy a bottle of cold and fragrant goat milk.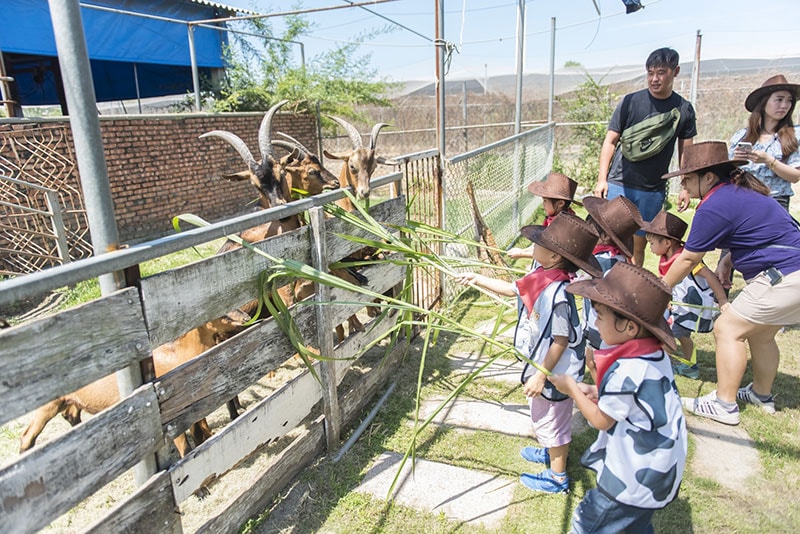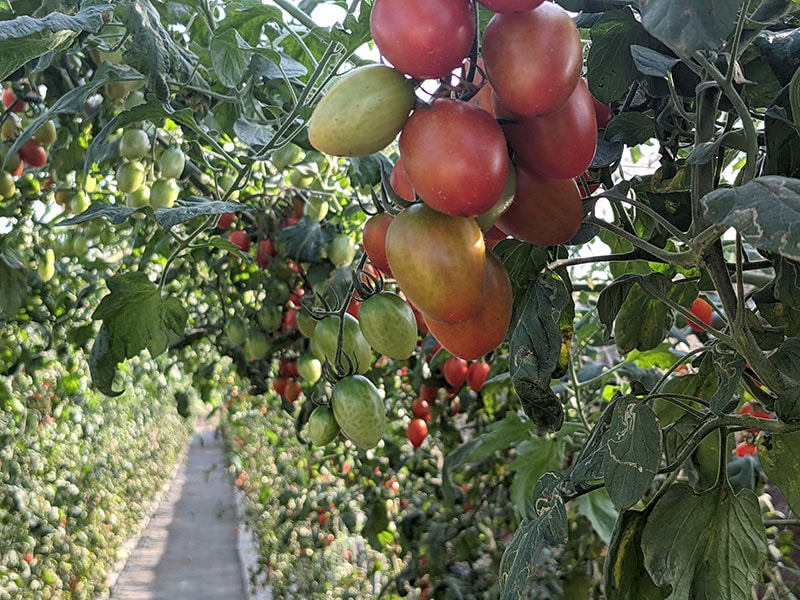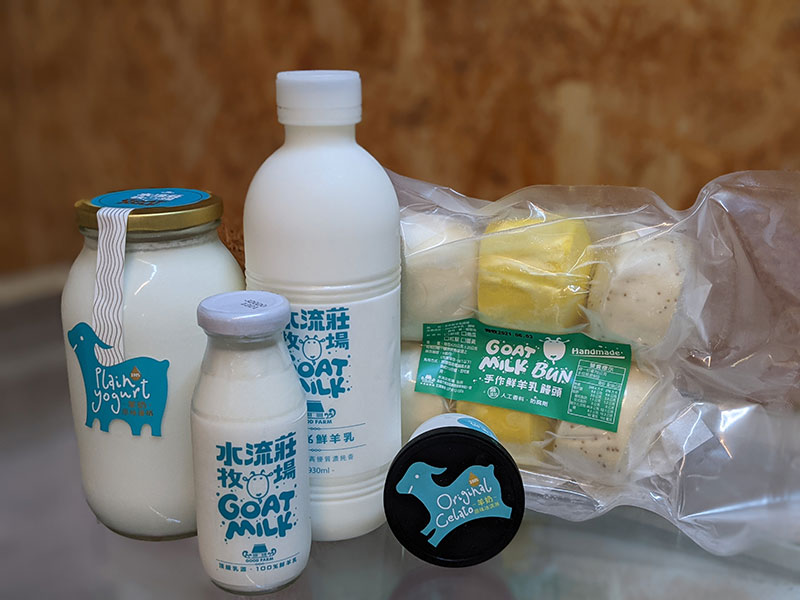 No. 2-1, Sec. Donglin, Xingshu Rd., Qiaotou Dist., Kaohsiung City 825 , Taiwan (R.O.C.)