Hi! Welcome to the Farm of Happiness
Greening Ranch
The host of the farm Yen Wei-Chieh said, "I love seeing people and animals being happy together here." Maybe that's why Greening Ranch has always been so popular.
Yen Wei-Chieh's older brother, Yen Chih-Hui, got involved in raising cattle thirty years ago. Gradually expanding from 20 cattle to 200-300 cattle, he had to purchase the neighbouring betel nut farm. After returning to their hometown to help his brother in 2003 during the rise of leisure farms, Yen Wei-Chieh became responsible for the transformation of the ranch. By cutting down the betel nut trees and growing trees, flowers, and plants and creating a vast grassland, Yan established a ranch of happiness where children could run and play at will.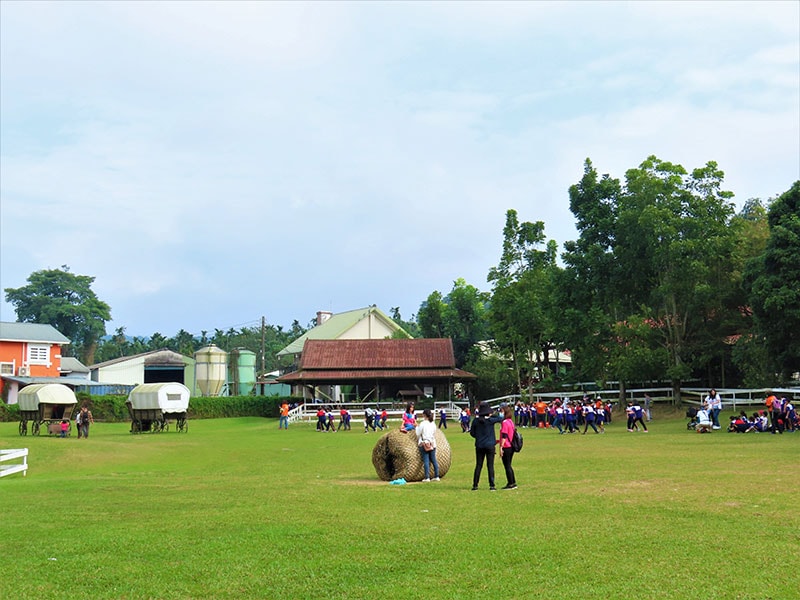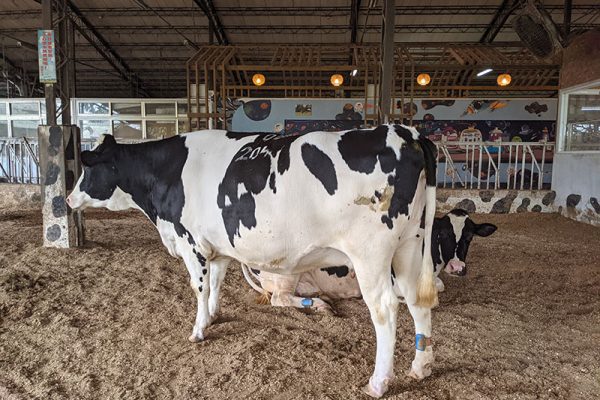 While the ranches are being transformed into leisure farms, the business of raising cattle has gone through its own changes. In addition to launching its own dairy brand "Milky Man", the production base is also divided into two locations, Zhongpu and Liuying, and foreign ranch management systems are gradually being introduced. The management system controls cattle dynamics through the cloud, and maintains effective production of safe and pure milk sources. The somatic cell and bacterial count of the raw milk meets industry standards, and is nationally certified A-level raw milk. In order to maintain the original flavor of the fresh milk, dual-filling technology with no additives is used.
Visitors can travel freely at Greening Ranch, but if you want to take an educational experience, you can sign up for a milking tour. First, you get to listen to the ranch instructor explain the developments of dairy farming, then Mother Cow will come on stage to help everyone learn about traditional milking techniques, and be a dairy farmer for a day. There is also the DIY painting of model baby calf in the classroom, where you can draw your own baby calf model pots, plant the wheatgrass seedlings yourself, and bring it home with you.

Luying Ranch has also developed fresh milk ramen, fresh milk buns, milk candy, cheese, and limited edition fresh milk ice cream that is used in the ranch. It has also established the "Milky Man" brand in the downtown area of ​​Chiayi, specializing in fresh milk and yogurt, fresh milk buns, steamed buns, jam and other products.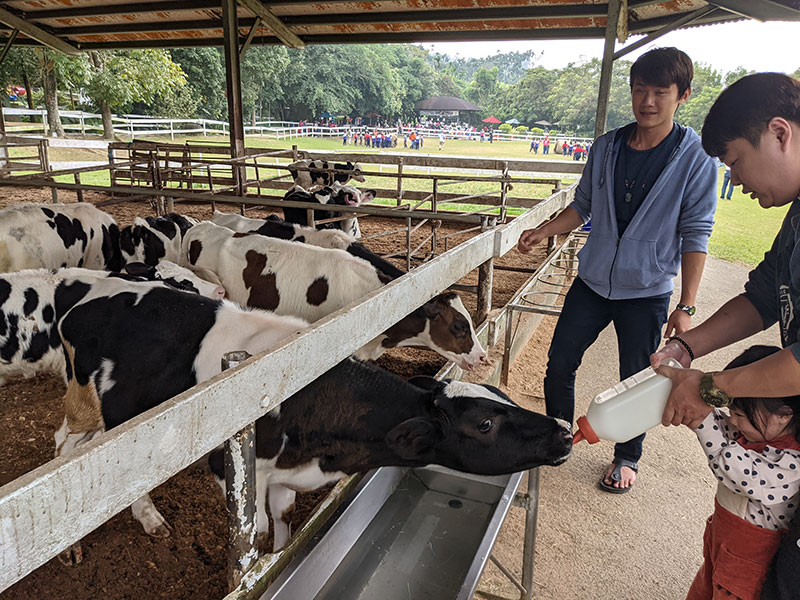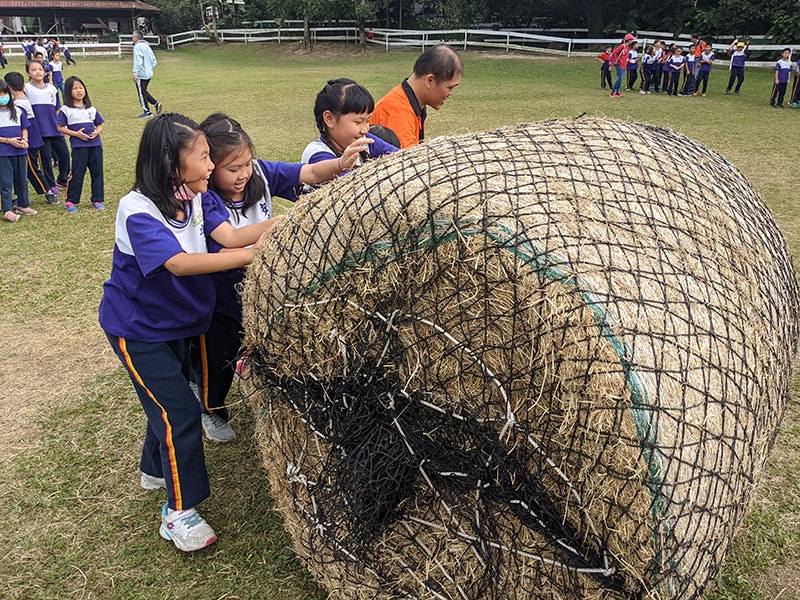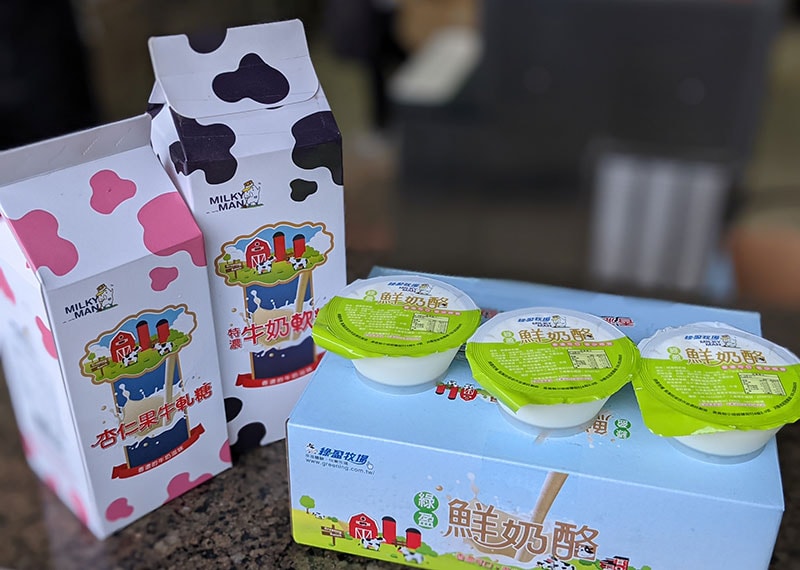 No. 2-3, Zhongpu, Zhongpu Township, Chiayi County 606, Taiwan (R.O.C.)