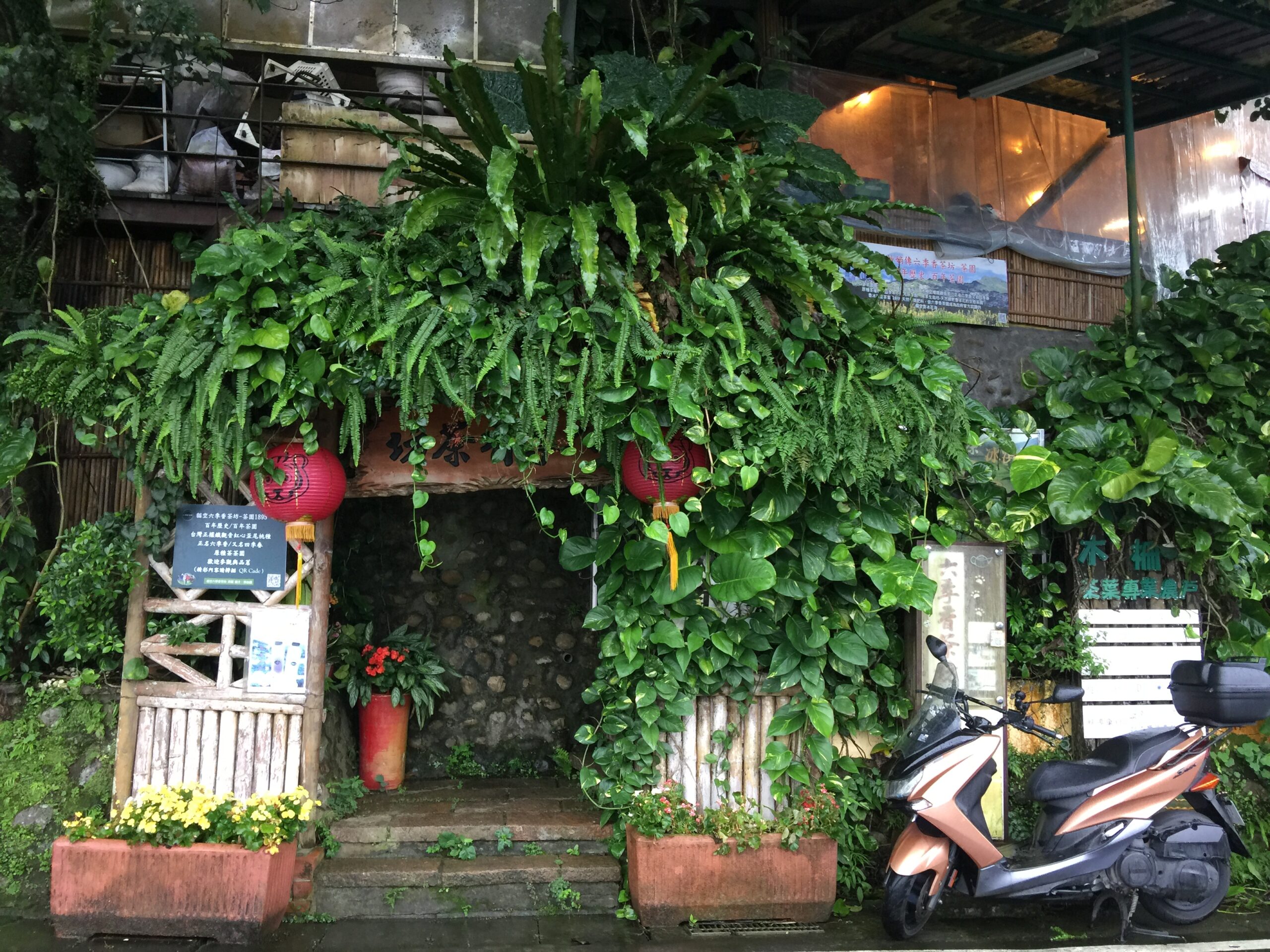 Gaze afar at 101 Natural tea garden where
fragrance of tea and flowers come as one
LIU JI XIANG TEA HOUSE
The "Liu Ji Xiang Tea House" situated on the Mucha Mountain in Taipei, has a history that can be traced back to 1895. Zhang Naimiao, the first-generation tea master of the Zhang family, brought several "Zheng Cong Tieguanyin" tea trees from Anxi, Fujian, and started planting them in MaoKong ZhangHu Mountain.
Zhang Xinzhong, the owner of "Liu Ji Xiang Tea House" and fourth-generation descendant of Zhang Naimiao, said that there are about eight varieties of tea trees in Taiwan, two of which can be found in Zhang's tea garden: Zheng Cong Tieguanyin and Four Seasons Tea. Zhang Xinzhong describes Tieguanyin as a "downward" tea, with a mellow taste that sinks down into the abdomen, while Four Seasons is an "upward" tea, where the aroma rushes up your nose once boiling water is added. The two teas are distinctly different.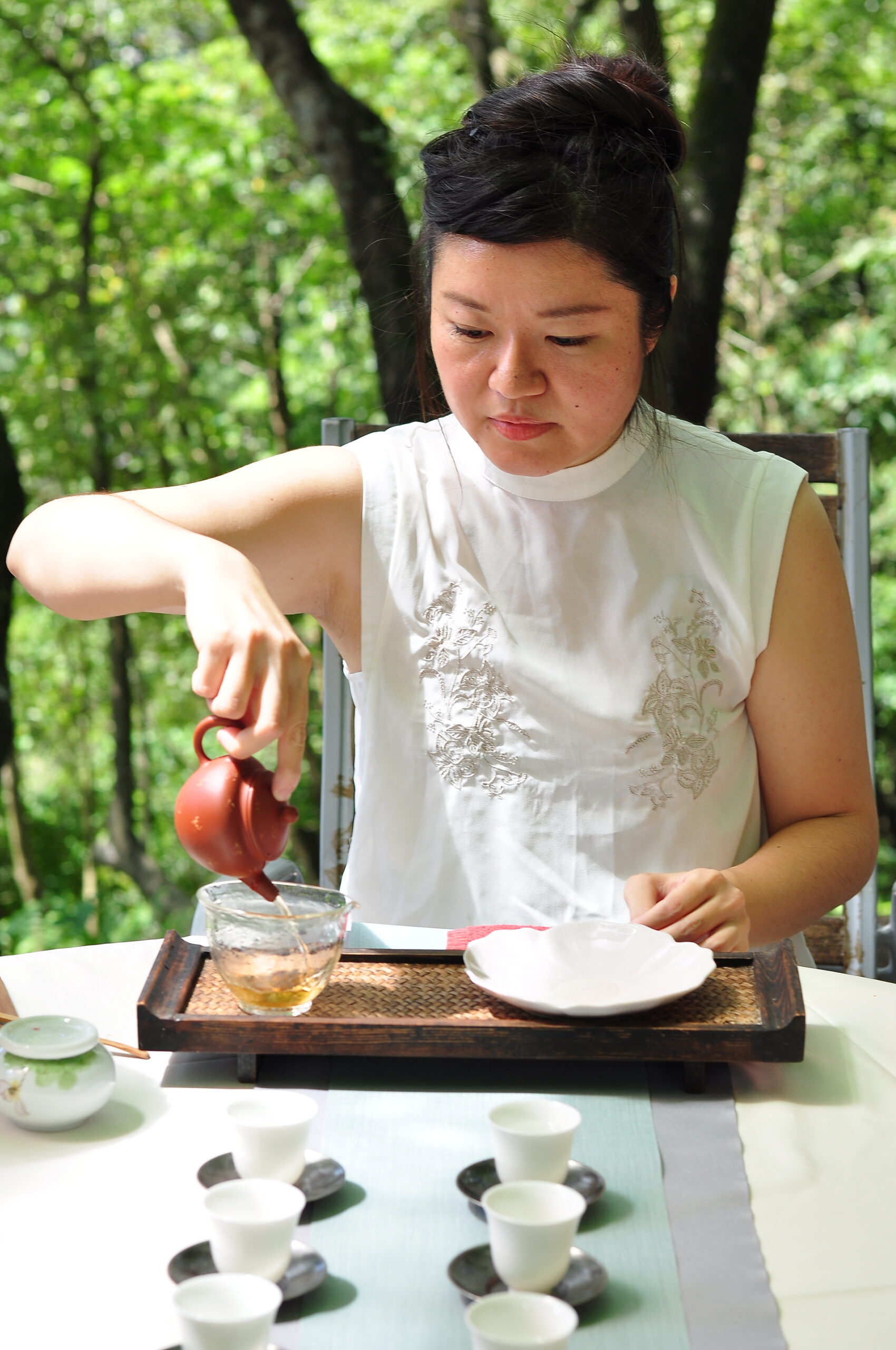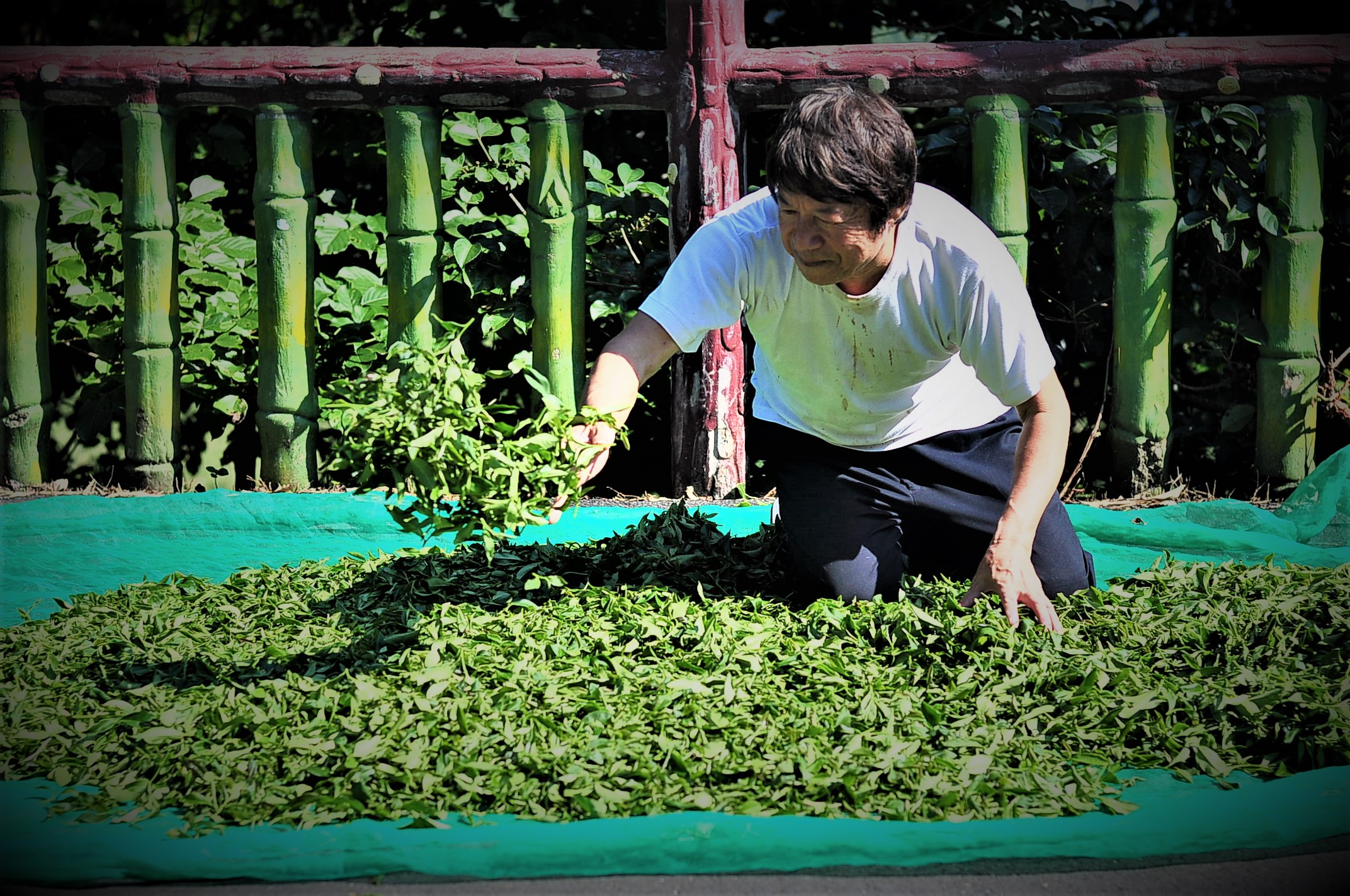 There is also a special kind of "frozen tea" at "Liu Ji Xiang Tea House". It is made of Four Seasons Tea leaves, fermented, sterilized, mashed, then put directly into the freezer. It was originally only used to remove fishy smells when cooking in hotels and restaurants.
When brewed, it exudes a fresh floral fragrance, but the tea is too intense and hurts the stomach, and is not suitable for drinking. Nevertheless, Zhang Xinzhong successfully refined the frozen tea into a light and refreshing drink that does not harm the stomach by virtue of his decades of accumulated tea-making techniques, but retaining its original elegant and floral flavor.
Zhang Xinzhong told us that the lupine flowers were not originally planted for viewing. As the tea gardens are cultivated with grass, lupine flowers served as the best organic fertilizer. The natural ecology makes it possible to hear insects and birds in the tea garden from time to time. Although yield is affected, Zhang Xinzhong still insists on natural planting, hand-harvesting and traditional tea making. The process of roasting and kneading tea is repeated more than five times for more than one month. The result is a cup of tea with a thick and strong foundation, long-lasting tea fragrance, and no bitterness even after long-brewing.
In addition, "Liu Ji Xiang Tea House" launched a tea banquet with the pesticide-free vegetables grown on the farm, producing a series of signature tea oil noodles, tea oil chicken soup, tea-flavored baked eggs, tea-flavored fried rice… and other rural dishes. A box of Tieguanyin ice cream after the meal, or a pot of good tea brew while enjoying the beautiful scenery of the tea garden outside the window, makes for a journey of healing and relief of the five senses.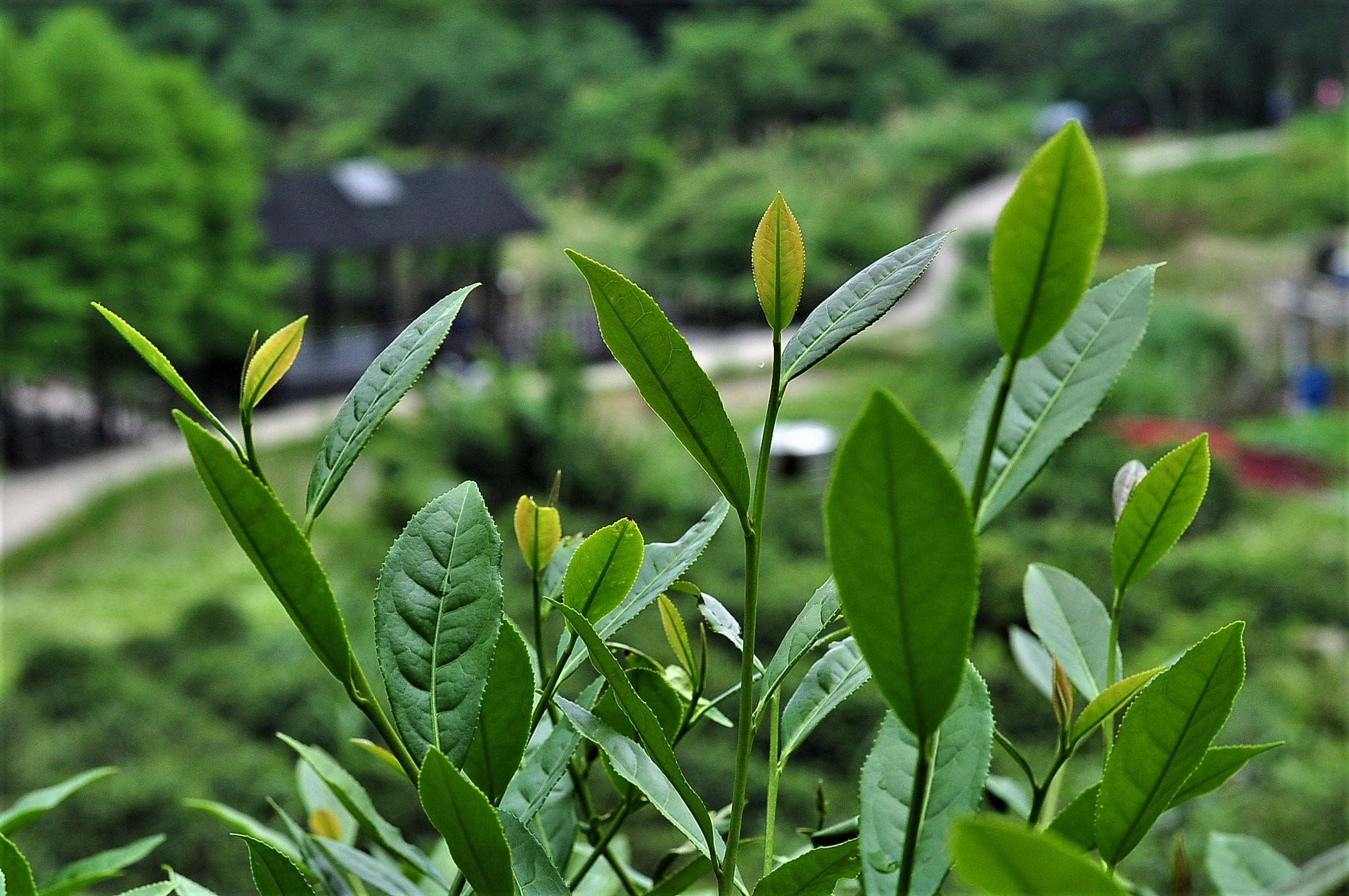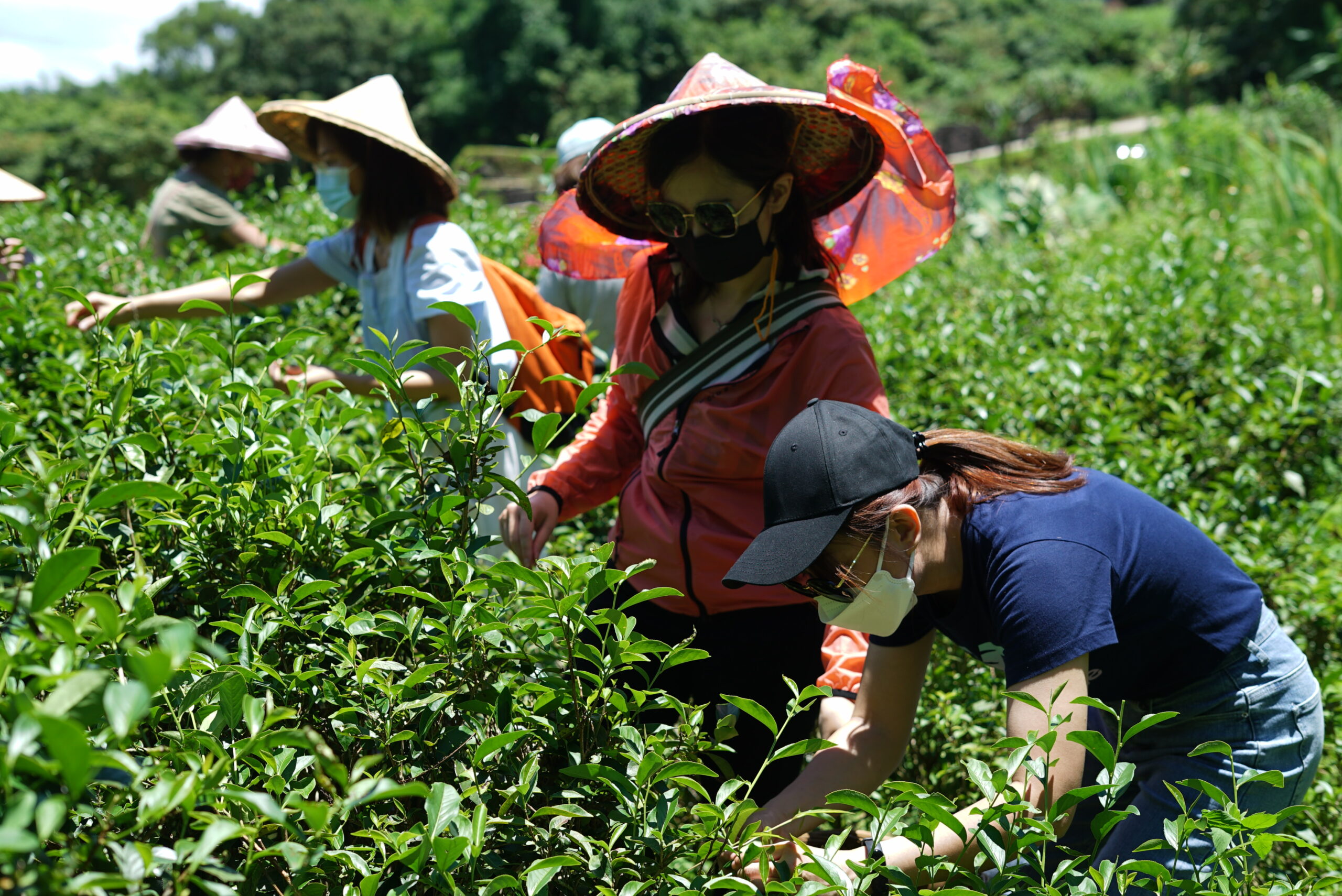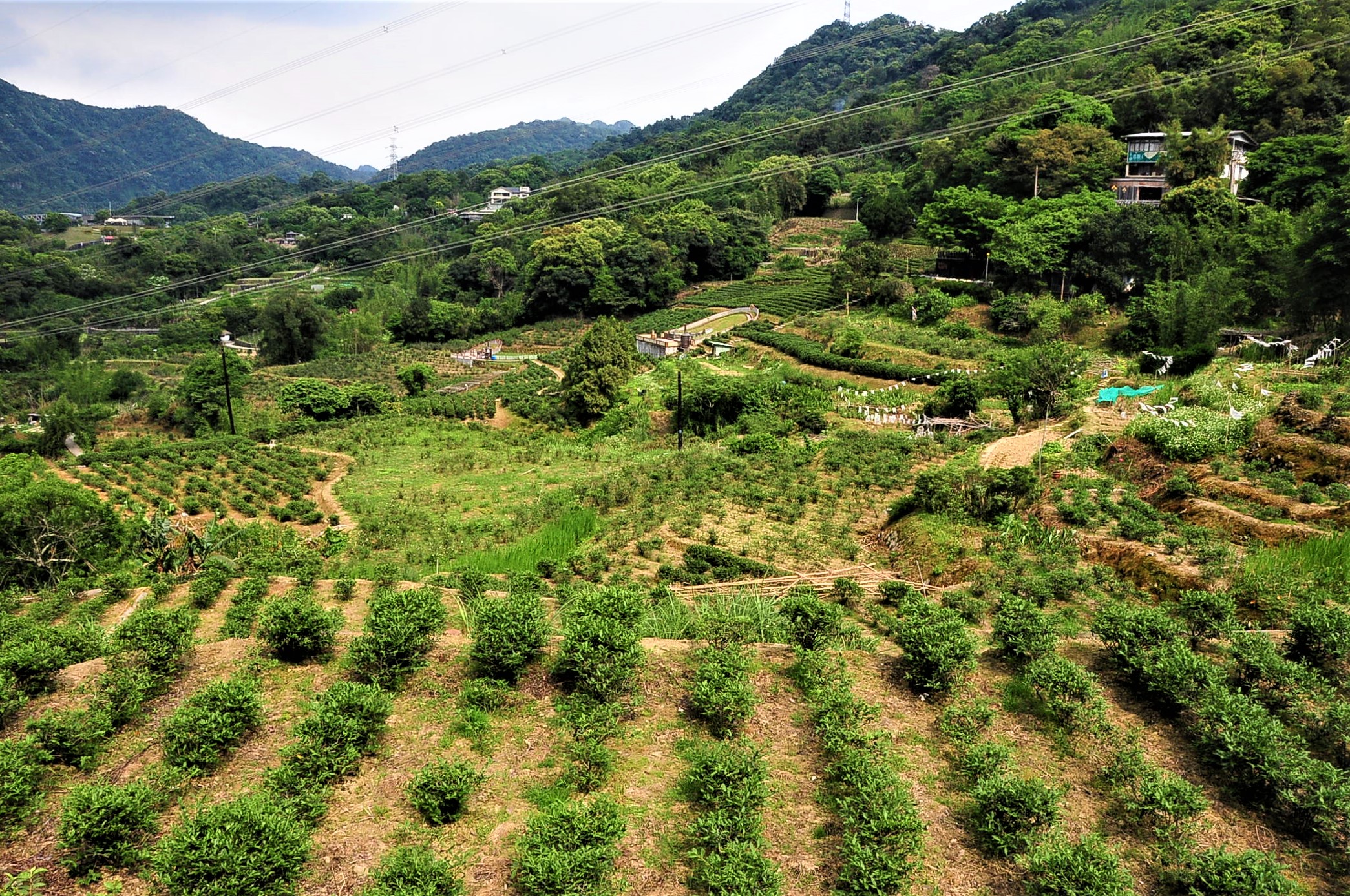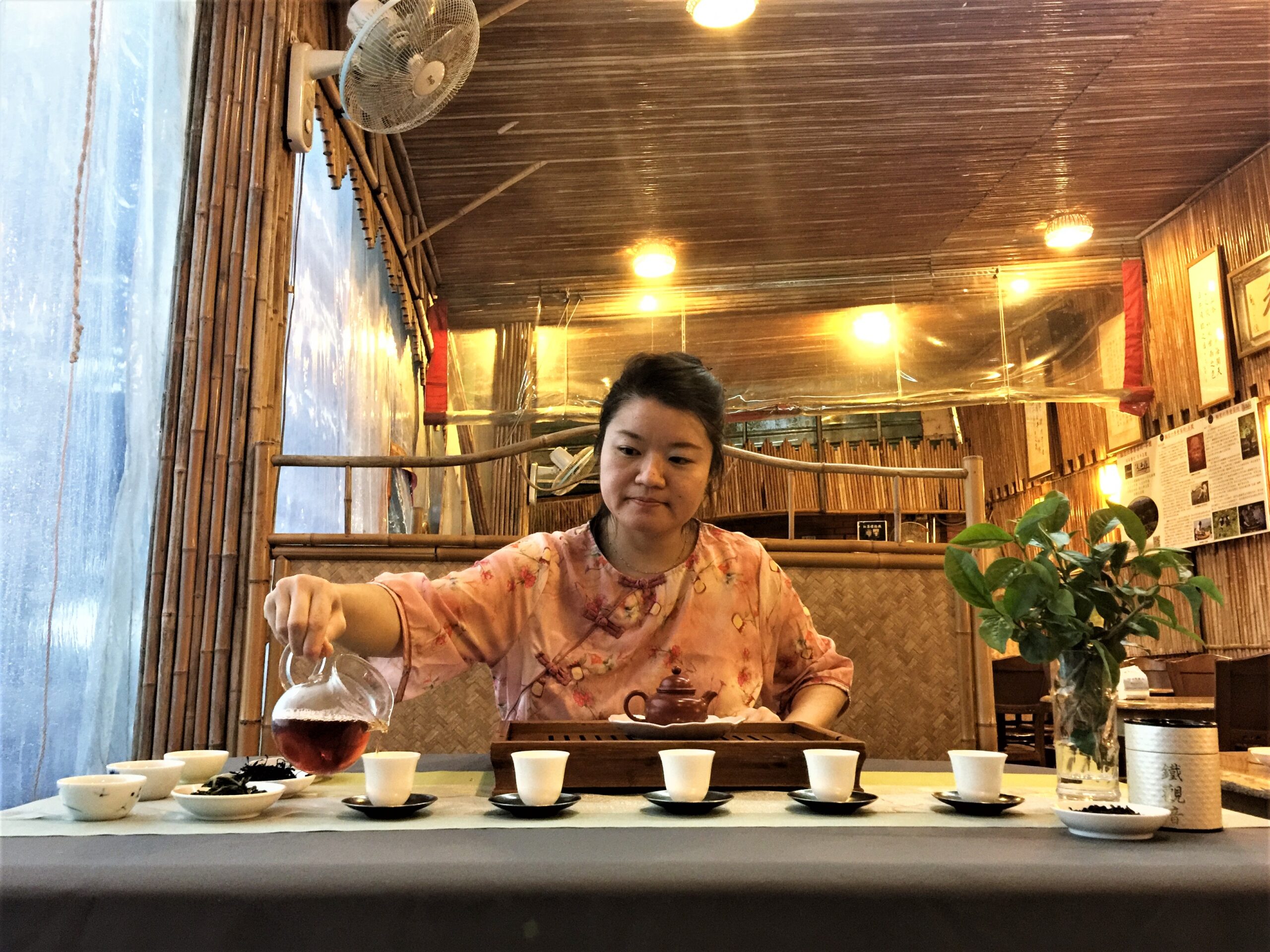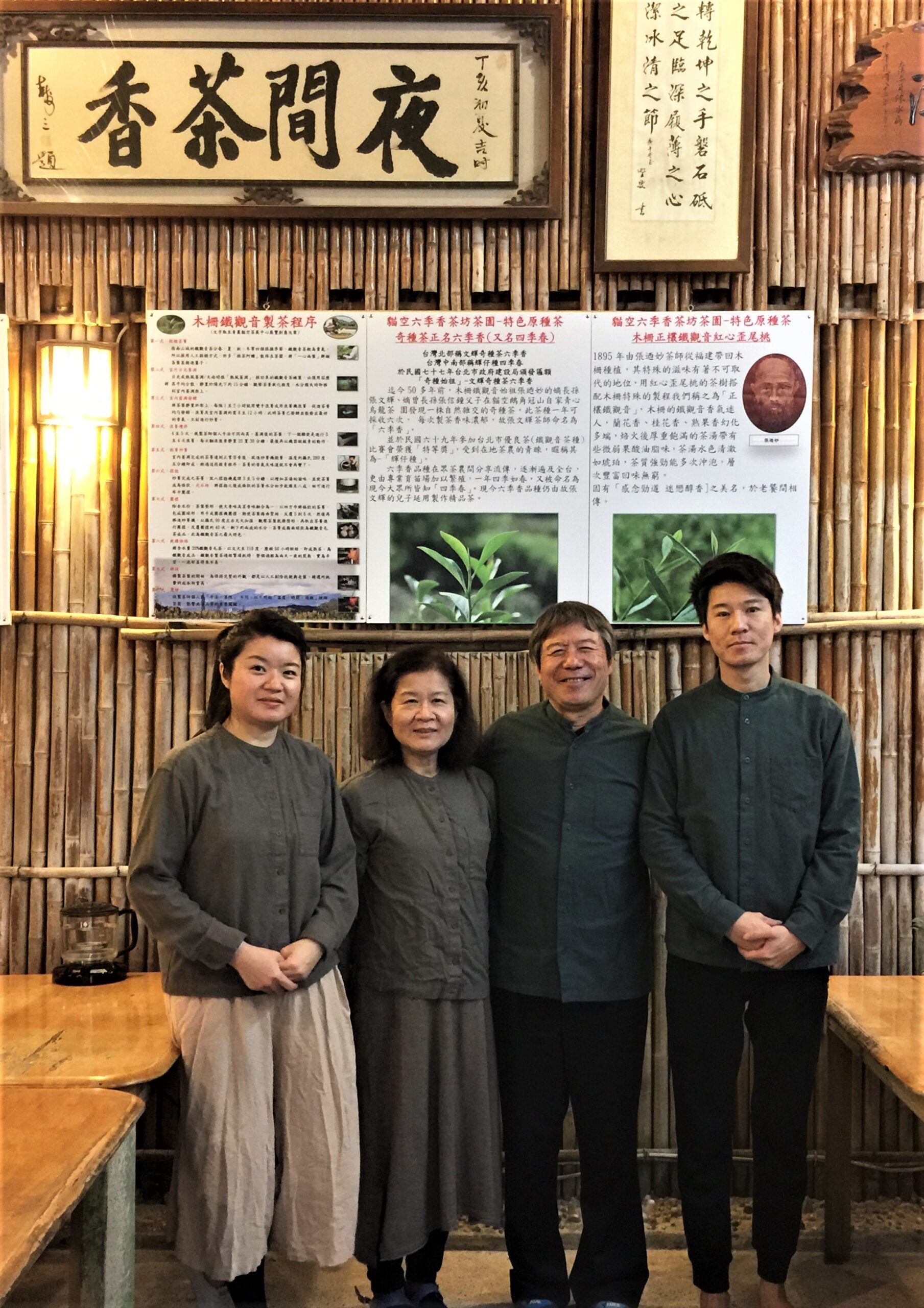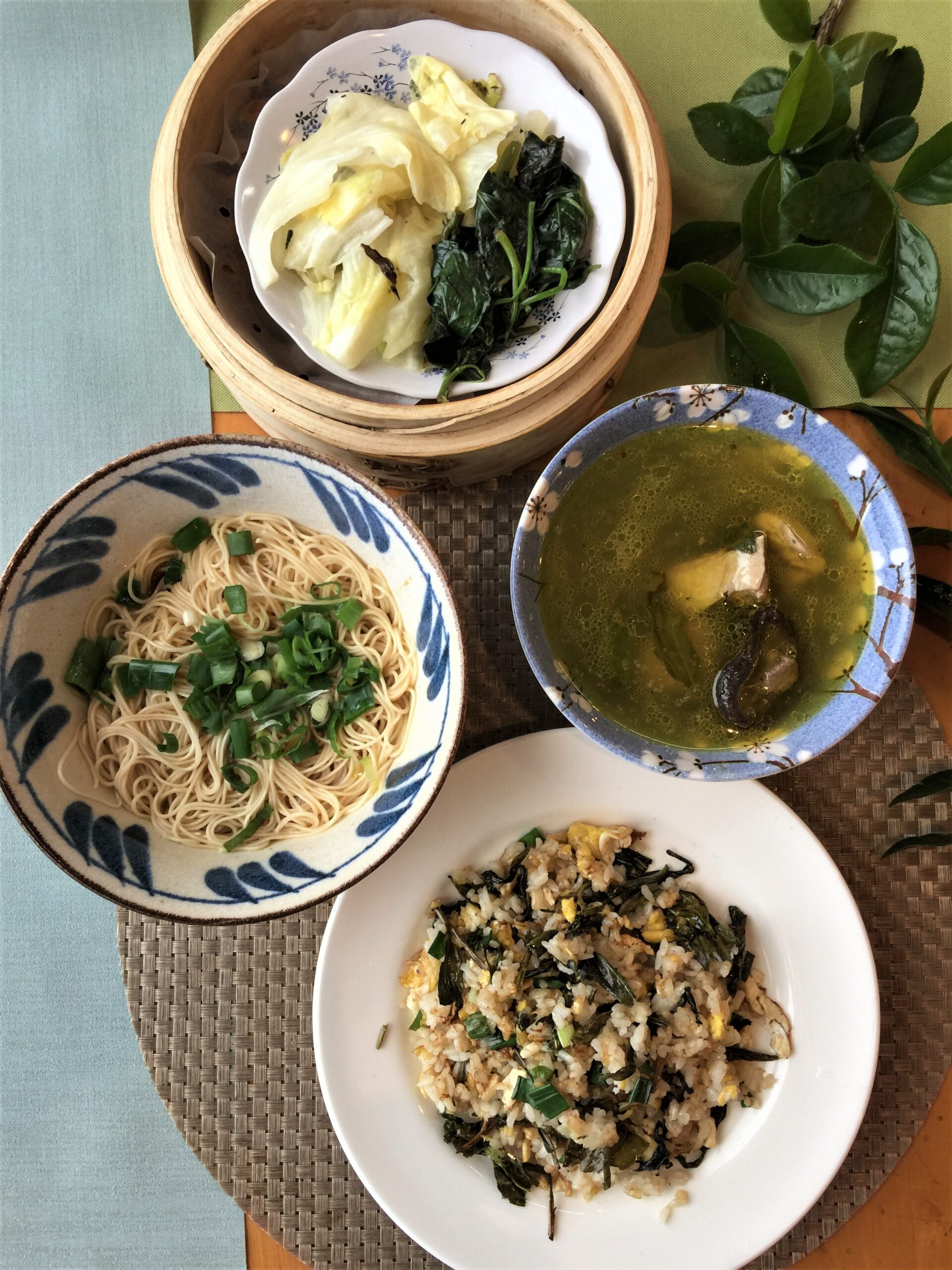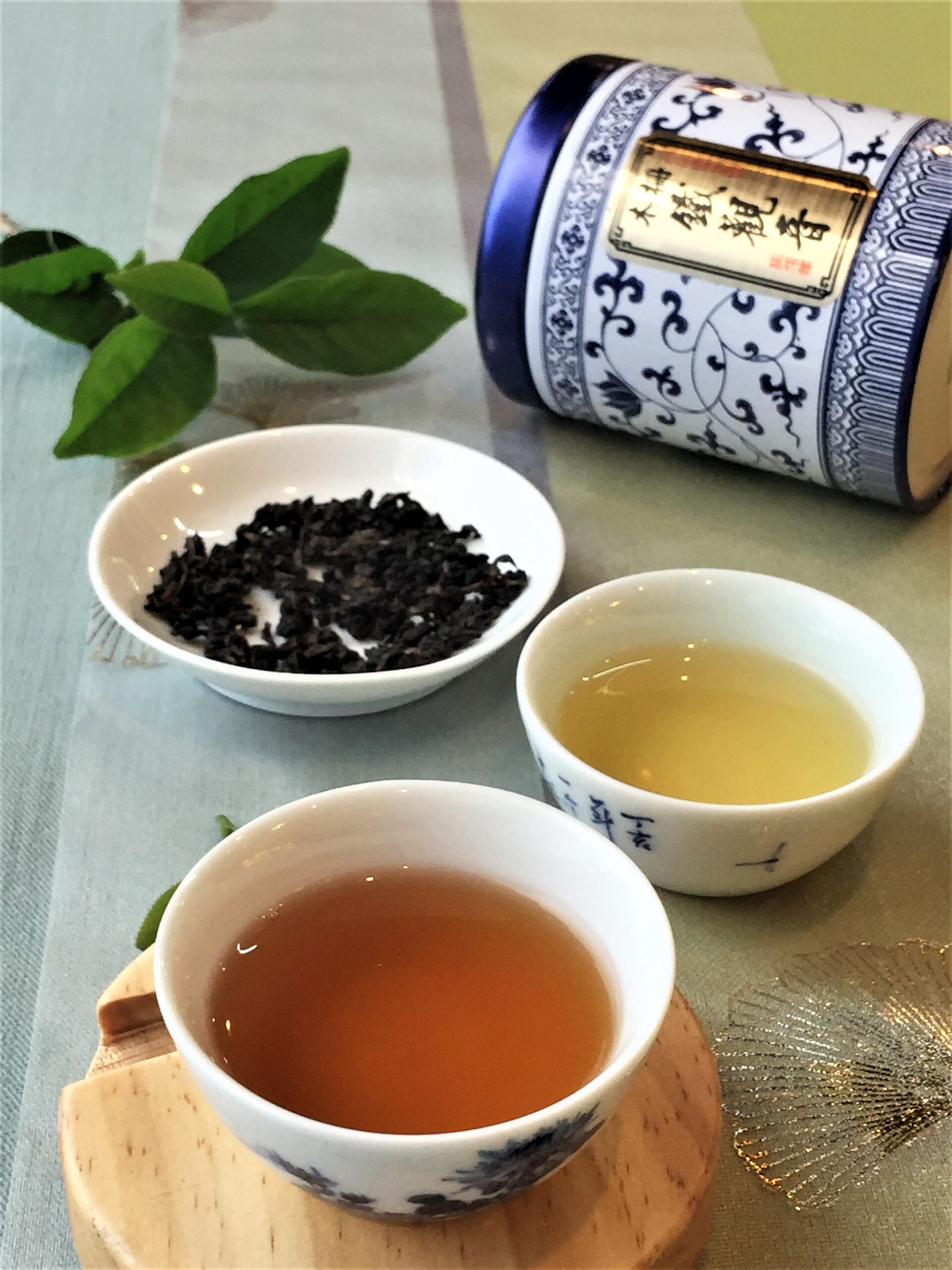 No. 53, Ln. 34, Sec. 3, Zhinan Rd., Wenshan Dist., Taipei City 116011 , Taiwan (R.O.C.)