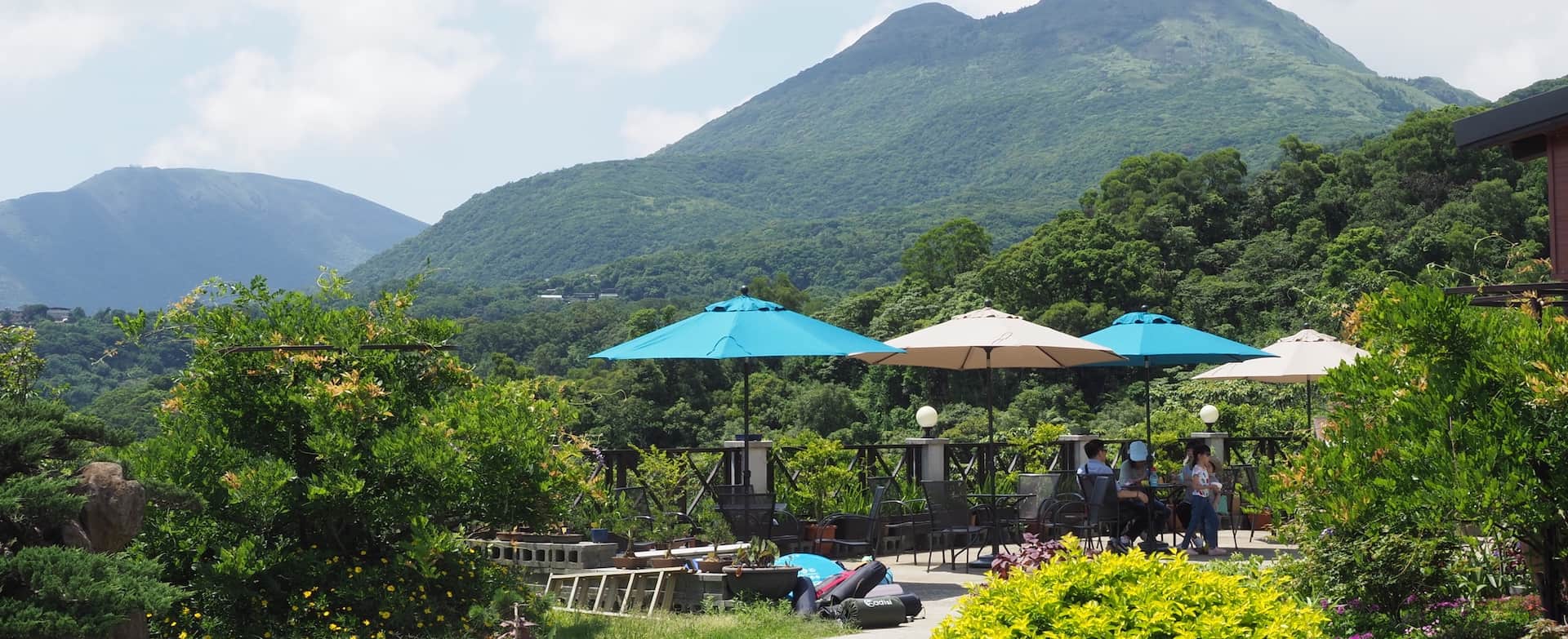 New Arcadian Paradise in Yangmingshan with Flowers, Fruits and Vegetables
Meiji Leisure Farm
In this vegetable-themed area, visitors may relax in the beauty and the leisure of a slow-paced farmer's life. In addition, visitors may experience growing vegetables, planting seeds and harvesting in the area dedicated to various veggies. Guided tours are available to our visitors so they may get to learn more about where and how the veggies grow and all the basics of vegetarian foods……
Located in Yangmingshan, Meiji Leisure Farm was originally an undeveloped old tangerine orchard for nearly 30years. Inheriting the business from his family, the owner of the Farm decided to share the wonderful natural land with more people under the spirit of "gratitude, respect and love." Accordingly, the Farm is named after the owner's late elders, Zhu Mei's "mei" and Guo Shi-ju's "ju." After planning, it has become a 1.17-hectare leisure farm. From the plum blossom avenue at the entrance to wisteria, herbs, orchards, vegetables, moso bamboo, coffee garden, flowers, fruits and vegetables grow beautifully all year round. This is a rare natural farm in Taipei City.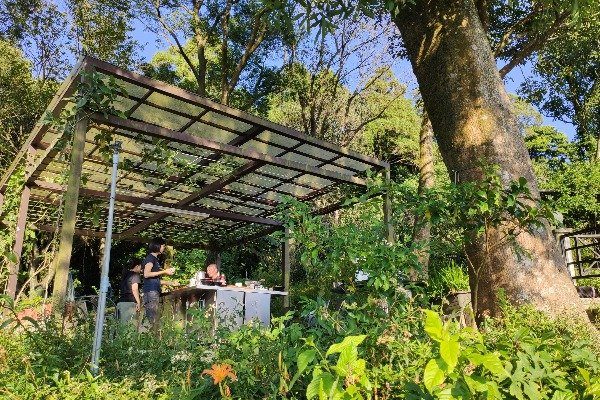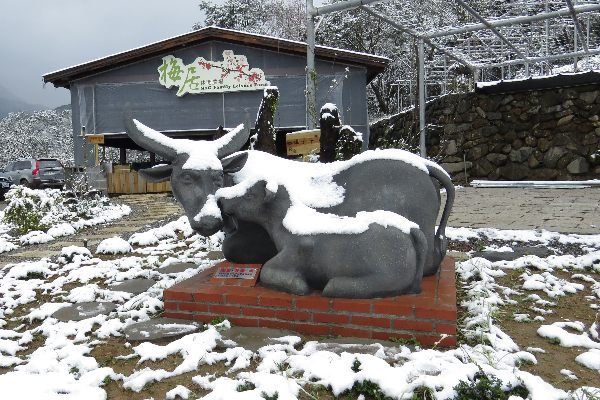 Moreover, the Farm is equipped with agricultural machinery such as stone bulls, three-wheelers, cultivator machines, etc. Visitors can experience the process of plowing with a cultivator machine to loosen the soil, plant vegetables by hand, pull out weeds, separate seedlings, collect the harvest. They can also learn to make vanilla handmade cookies, vegetable dumplings, vegetable and fruit pizza, etc. with the freshly picked vegetables and fruits. By enjoying the taste of the "freshly picked, washed, cooked and eaten," they will realize the true meaning of "as you sow, so shall you reap."
In this vegetable-themed area, visitors may relax in the beauty and the leisure of a slow-paced farmer's life. In addition, visitors may experience growing vegetables, planting seeds and harvesting in the area dedicated to various veggies. Guided tours are available to our visitors so they may get to learn more about where and how the veggies grow and all the basics of vegetarian foods.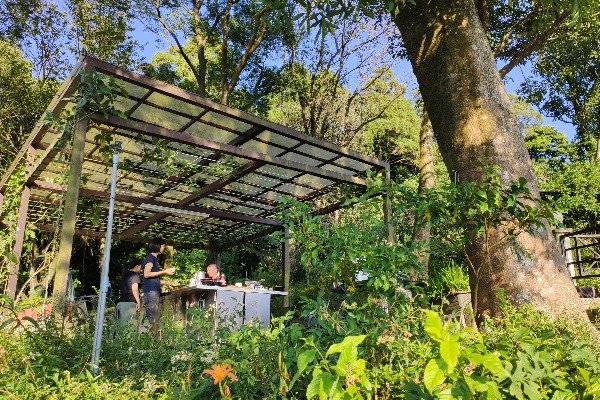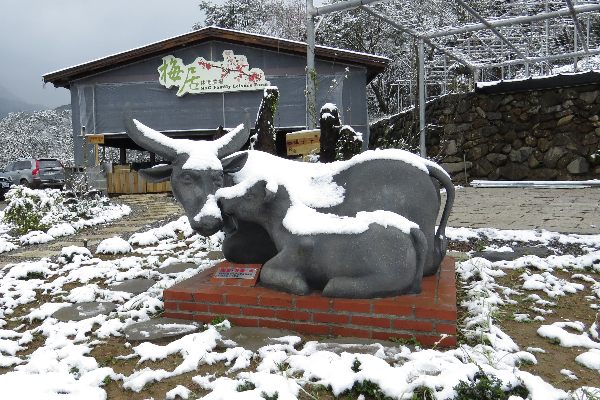 No. 99, Ln. 43, Pingjing St., Shilin Dist., Taipei City 111 , Taiwan (R.O.C.)