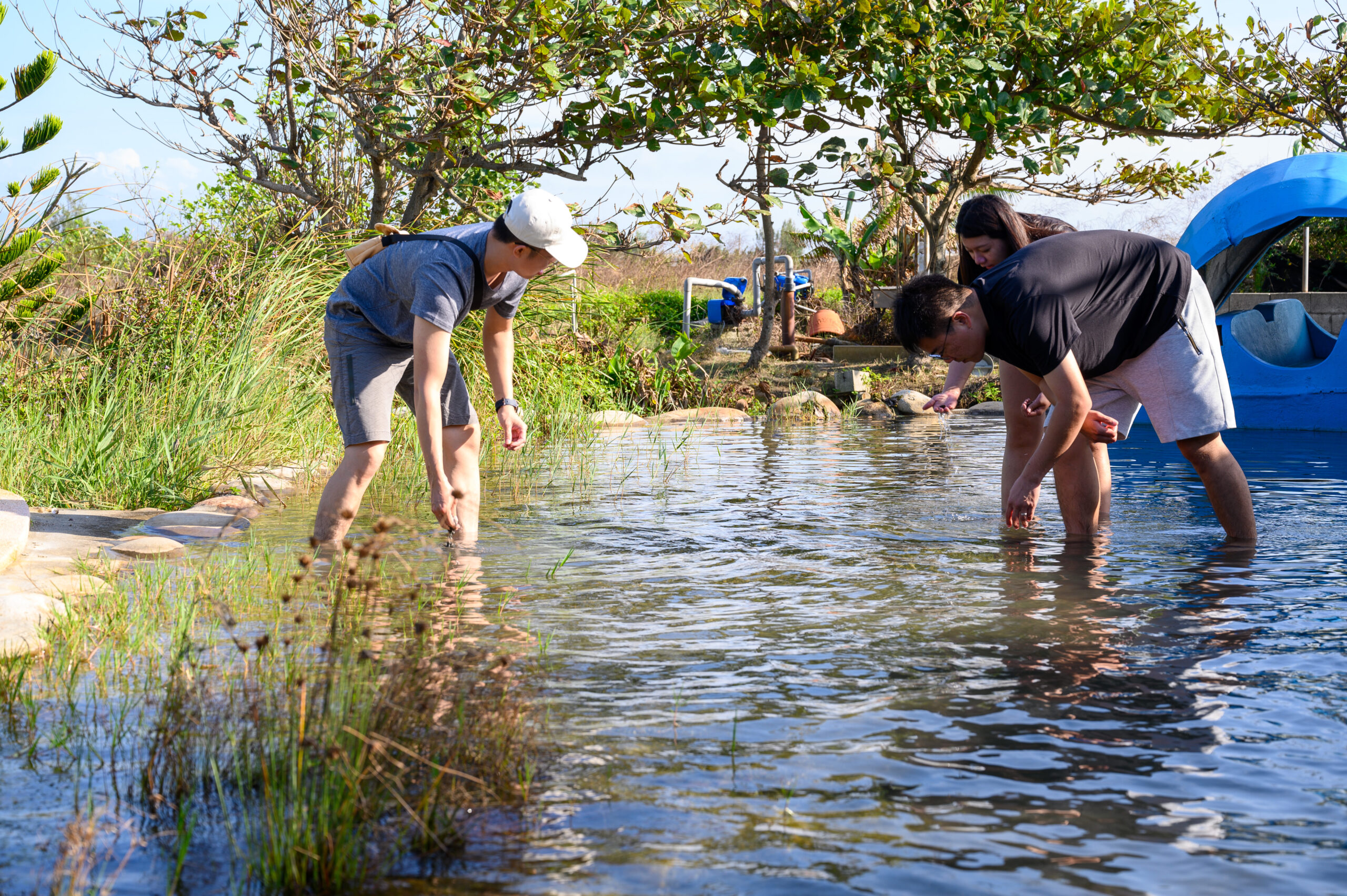 Every place is a wonderful sight when you look with your heart
A surprise awaits around every corner
MEIJING FARM
Lin Kun He, who started his career making buns in Taipei, went back to his hometown to rest 20 years ago. He then inherited this land from his father, and under the guidance of the Farmer Association, started breeding Taiwan sea bream using clean groundwater springs, and a leisure farm was born.
The spring is kept at 22 degrees Celsius all year round, and it is a continuously flowing water. After importing Taiwan sea bream into the farm and after three to five months of breeding, the original earthy taste of the fish is purified by the spring water, and the flesh becomes ultra fresh and tender. Just put some salt on it and it becomes a sweet and delicious dish after grilling with charcoal.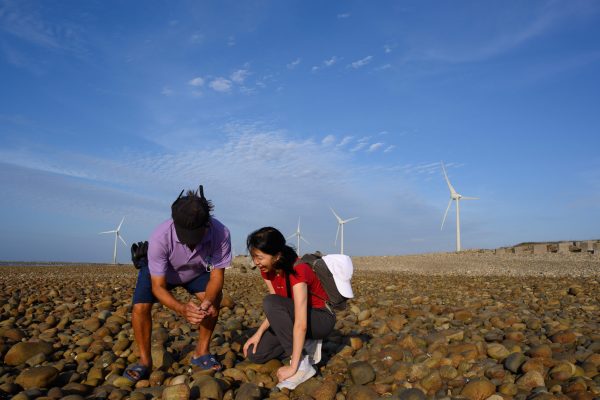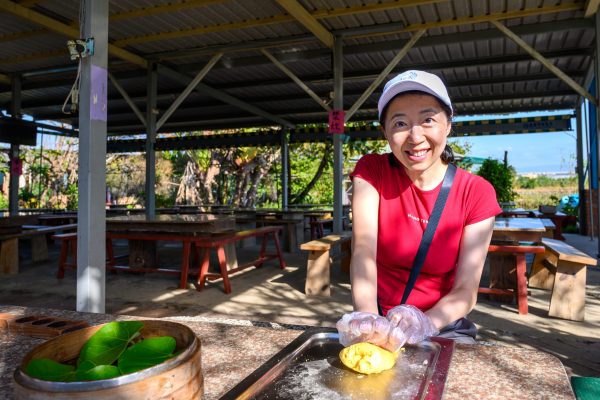 The owner of the farm, Lin Kun, and his eldest brother suggested that we first pick up the fishing net and go to the pond nearby to catch a Taiwan sea bream raised in a spring, and then spread salt on it and start grilling with charcoal. While waiting for the charcoal-grilled sea bream, we go on to the second activity: making kueh. Most modern people do not have such an experience – put the kneaded dough into a mold, knock it out, line the bottom with banana leaves, and steam it in a steamer. There is also a delicacy called the yellow hibiscus egg. Eggs are wrapped in yellow hibiscus leaves and baked slowly in the oven. The egg will have a bouncy texture, and there will be a faint aroma of leaves.
While waiting for the grilled fish and steamed cakes, now is the time to roll up your pants and go into the water to catch loaches and touch clams. This is another experience that is rarely seen in urban society nowadays.
The little pond in Meijing Farm can also be used for boating. Although the waterway is short and narrow, it is a good spot for taking pictures.
Owner Lin, who is known as "Bao Zaihe", said that Meijing Farm does not only refer to his own small farm, but also the surrounding rice fields that turn golden in April and May, as well as the wind that blows across the grain fields, composing a beautiful scenery. In the afterglow of the setting sun, walk across the Western seawall, which is the largest gravel beach on the west coast of Taiwan. When you flip over the stones, many crabs are hidden in the gaps. Rows and rows of wind-powered windmills in the distance are often sought after venues where music videos are filmed. Meijing Farm, worthy of its name, is filled with beautiful scenery, awaiting only your arrival to experience it.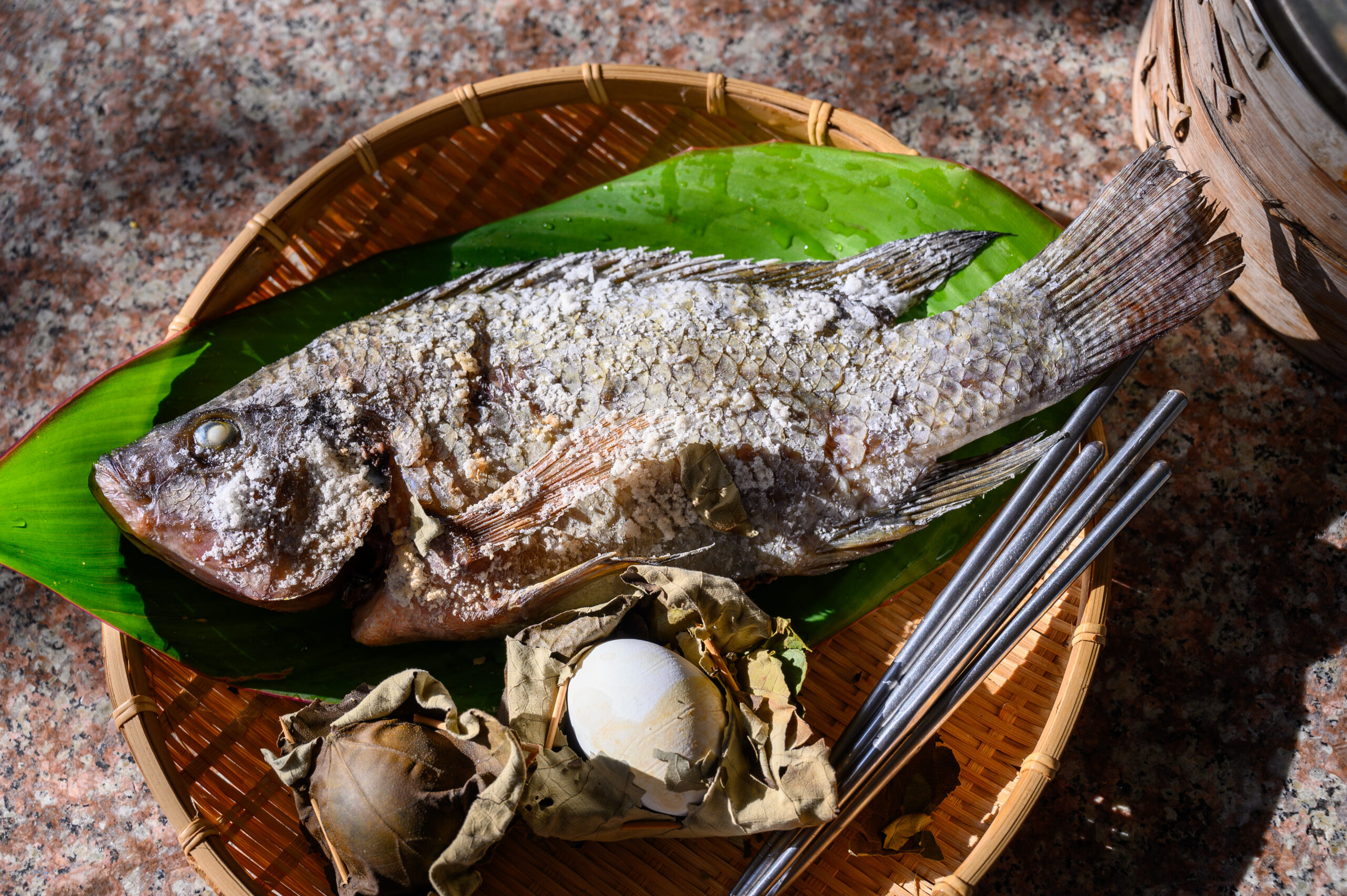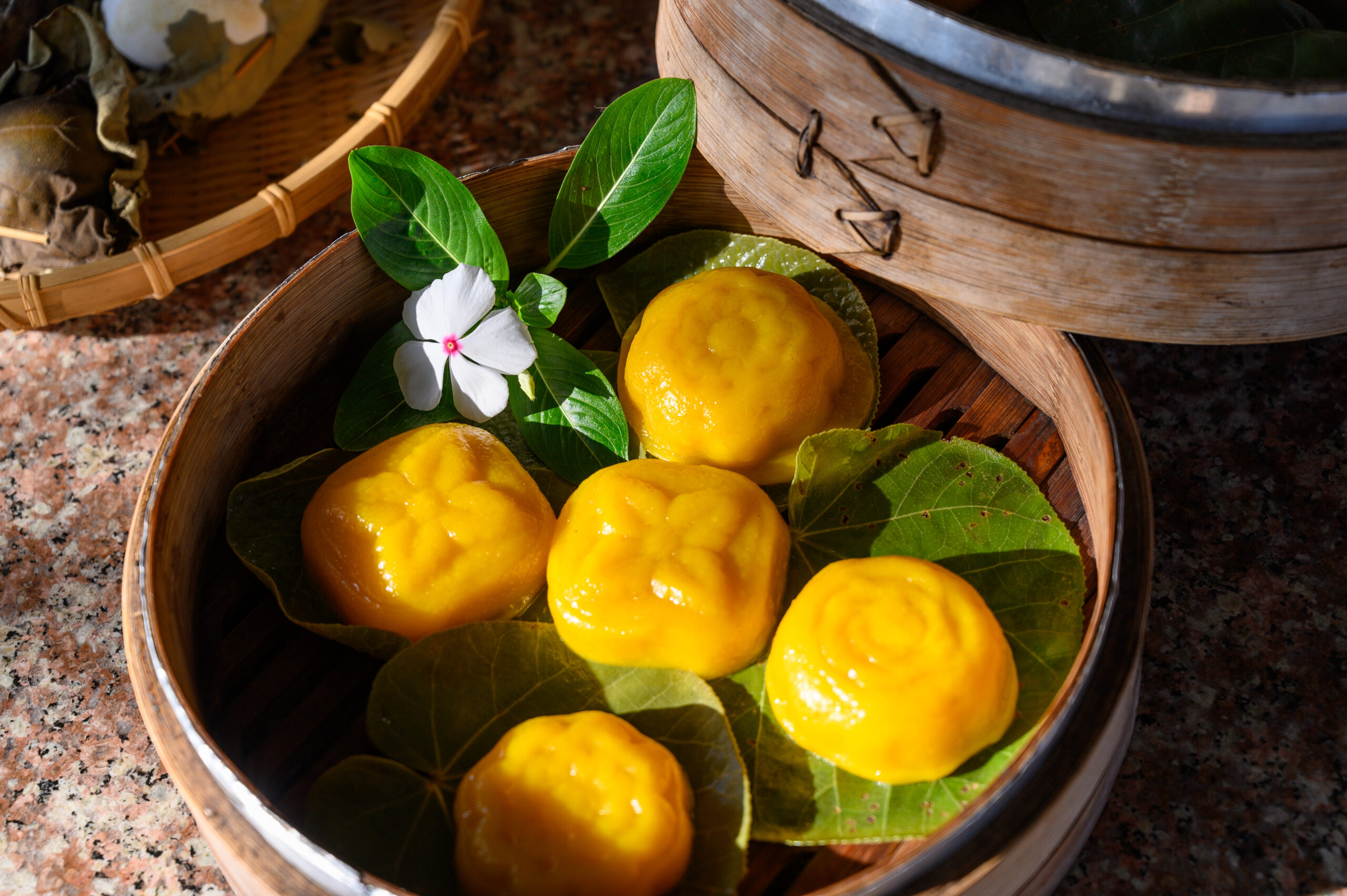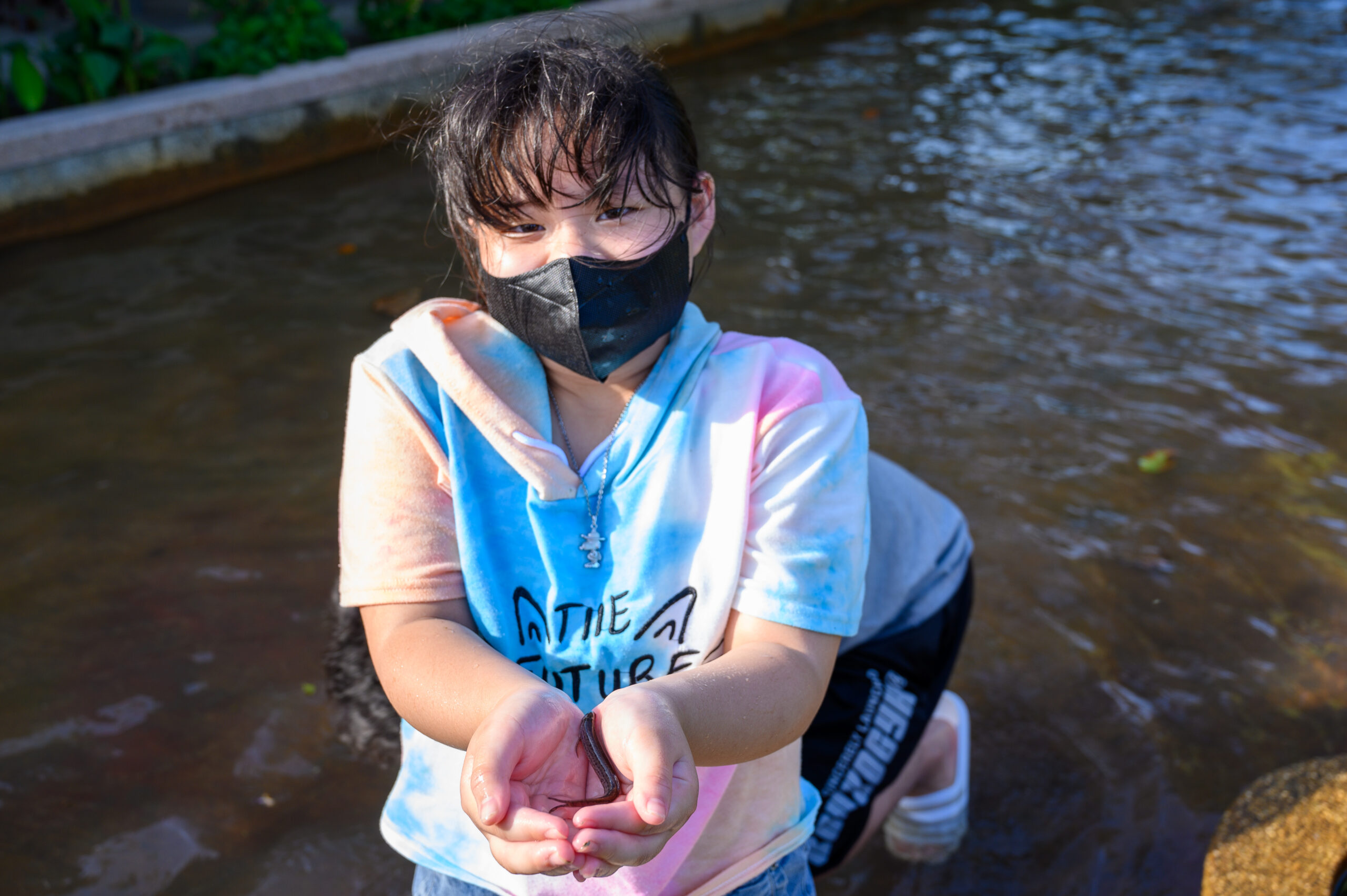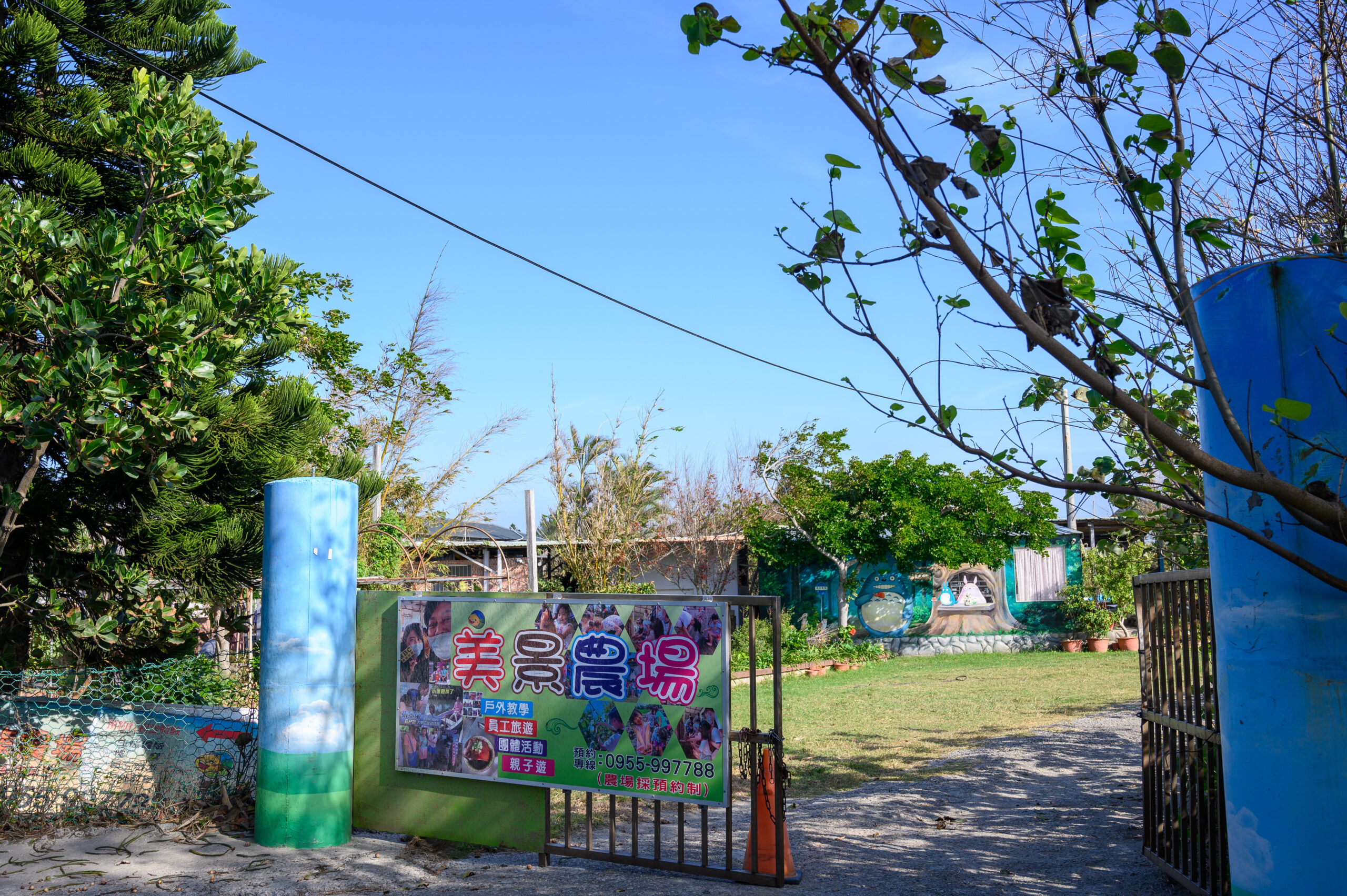 No. 163, Guangming Rd., Kouhu Township, Yunlin County 653002 , Taiwan (R.O.C.)