Located in Jhihben area, Taitung County, Naturalism Farm mainly produces organic Florist's Daisy and Roselle.
Located in Jhihben area, Taitung County, Naturalism Farm mainly produces organic Florist's Daisy and Roselle. Holding fast to nature and the pursuit of a land-friendly farming method with an innocent will, Lu Hong-wen, the farm owner insists on showing respect to the natural cycle of this land that utilizing neither pesticides nor chemical fertilizers have become our most fundamental farming attitude. In addition, peasants who share the common thoughts are assembled to make contributions to the land by trying the whole bag of tricks.
"Seeking the common good" is not only our philosophy but also the goal that Naturalism Farm heads for. At the moment, the farm is endeavoring to the organic culture of Chrysanthemum Flower, which is one of the major products of Naturalism Farm. The owner, in order to resolve the problem that Chrysanthemum Flower requires land-shifting cultivation, has exploited his own 1940-square-meter land to initiate the development of continuous cropping technique for Florist's Daisy with the expectation that the farmers will be able to grow Florist's Daisy permanently on their own land some day in the future. In addition, organic Roselle plantation, the area of which covers 3880 square meters, and non-toxic Roselle friendly-land plantation, whose area covers 1.17 hectares are being set up on the farm as well. By dint of the research and development of Roselle processed products in their own self-produced agriculture and food processing room, Naturalism Farm has launched "organic dried Roselle", environment-friendly, non-poisonous "Roselle herbal scented tea bags", "handmade Roselle jam", and will continue to develop other related items in the future.
The main growing season of the farm is from November to December each year. As the land of Naturalism Farm is carpeted with the blossoms of golden Chrysanthemum Flower and flame-red Roselle flower, the arrival of harvesting season is proclaimed. We welcome everybody to come and enjoy the feast of golden and red flowers sea.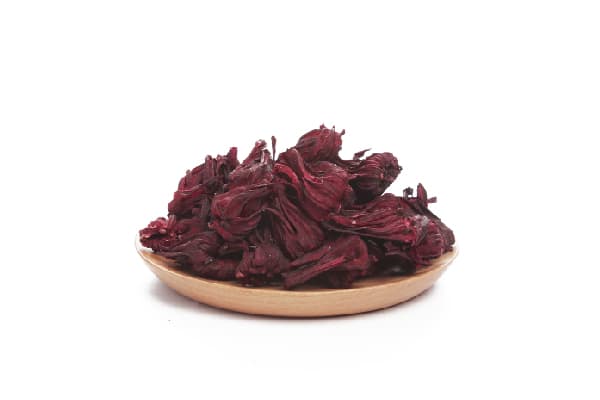 NTD 250(1bag/50g, 1bag/box)
This item is made from Naturalism Farm' strictly selected Roselle flowers with a peculiar kind of gathering method. Whereas the ripe calyxes are selected and picked, the unripe ones are being left behind for allowing their continued growth. The taste of fresh, harvested Roselle flowers is sweet and long-lasting. A kilo of raw Roselle can merely produce 100-kilogram dried Roselle after the procedures of deseeding, rinsing, sun-drying, and roasting are thoroughly carried out in order. Ultimately, only about 70 kilograms of Roselle will remain for being packed as the result of screening conducted by quality control.
No.235, Ln. 915, Sec. 1, Zhiben Rd., Taitung City, Taitung County 950, Taiwan (R.O.C.)