 Osmanthus Farm
Tourists can roam around the Osmanthus forest and feast on Osmanthus dishes

Located in Shiding, an old tea area in Taiwan, Osmanthus Farm is more than 1,000 pings in size and is situated at more than 300 meters in altitude. The environment…
Located in Shiding, an old tea area in Taiwan, Osmanthus Farm is more than 1,000 pings in size and is situated at more than 300 meters in altitude. The environment is quiet and elegant. The owner of the farm, Chen Chih-Ching, is a third-generation tea farmer. His family has grown tea trees and Osmanthus trees since his grandfather's time. In the past, Osmanthus trees were planted beside the tea farm to serve as aromatizers to roast tea leaves. Every 100 kilograms of tea would go with about 25 kilograms of Osmanthus. After the eighth lunar month every year, villagers pick Osmanthus under the trees. A lot of locals share this memory.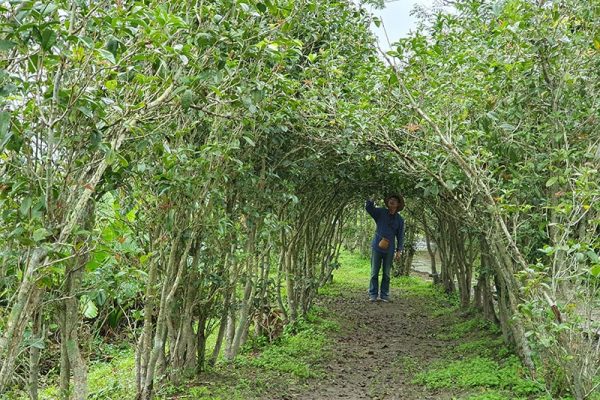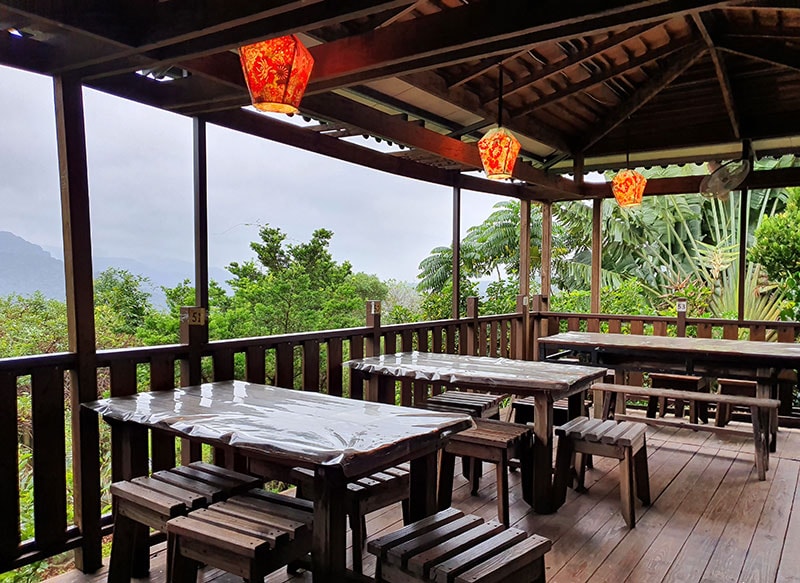 Chen Chih-Ching also worked in the city away from home when he was young. At the age of 35, he decided to return to Shiding. As he used to manage a restaurant in Taipei, Chen Chih-Ching had sufficient experience in this area. He is the first to serve Osmanthus dishes in Shiding, attracting visitors to enjoy delicious dishes at the Osmanthus Farm.

The Farm grows more than 2,000 Osmanthus trees, some of which are one hundred years old. There are six to seven kinds of Osmanthus trees, the majority of which are Osmanthus fragrans and sweet Osmanthus Nakai. The blossoms of Osmanthus fragrans are orange-yellow in color. They have a strong flowery scent. The blossoms of Sweet Osmanthus Nakai are yellowish-white. There are also fragrant olives, with orange-red, super dense blossoms. Osmanthus look almost ornamental. Japanese fragrant Osmanthus is the most special. The blossoms are large and fragrant.
The farm's signature dishes include osmanthus drunk chicken, sweet-scented lotus root, osmanthus fragrant hoof and osmanthus tofu rolls. For example, osmanthus drunk chicken is immersed in sweet-scented osmanthus for half an hour, then steamed and cooled before adding sweet-scented osmanthus dew ; Sweet-scented lotus root is the most troublesome dish. You need to choose old lotus roots to acquire the soft taste and bring out the sweet scent.

To give visitors a deeper impression of osmanthus, Chen Chih-Ching developed osmanthus souvenirs and guided activities to introduce the varieties of osmanthus and its daily use. Visitors can experience picking sweet-scented osmanthus and making homemade sweet-scented osmanthus packs. In the rainy season, osmanthus in storage can be used to make osmanthus fruit vinegar.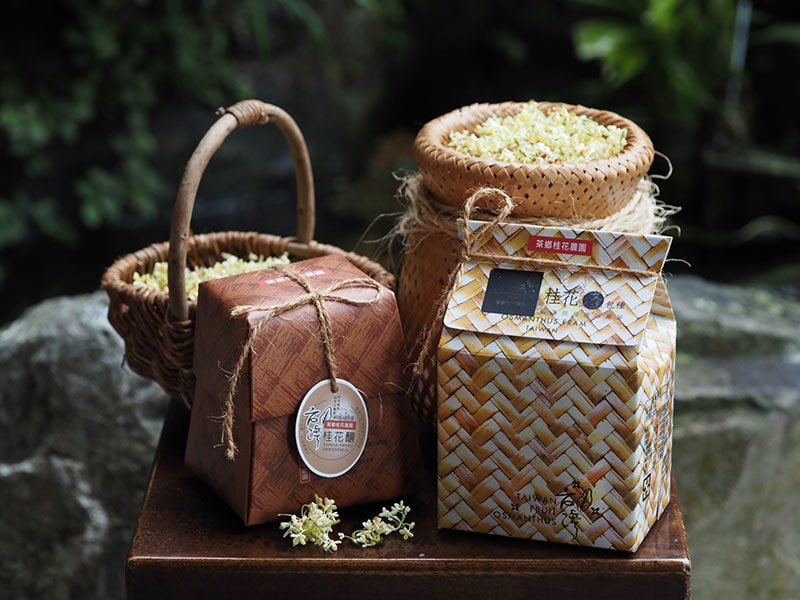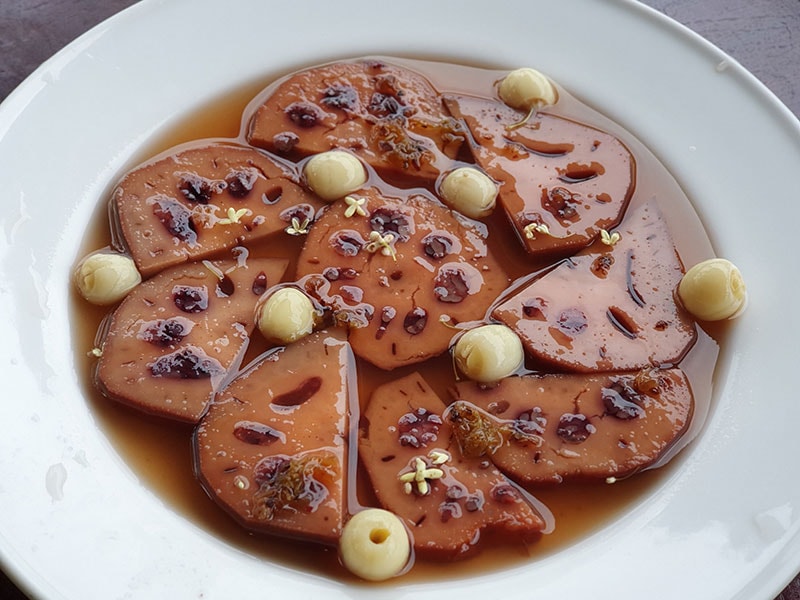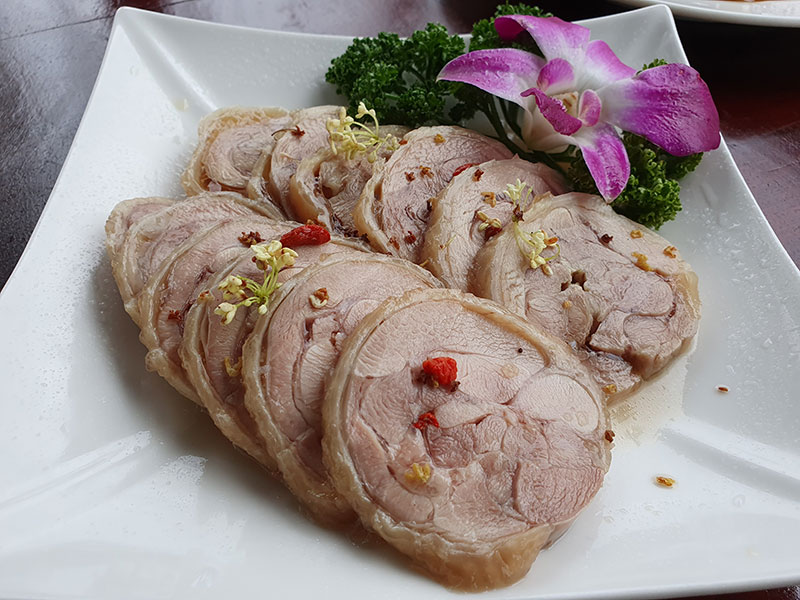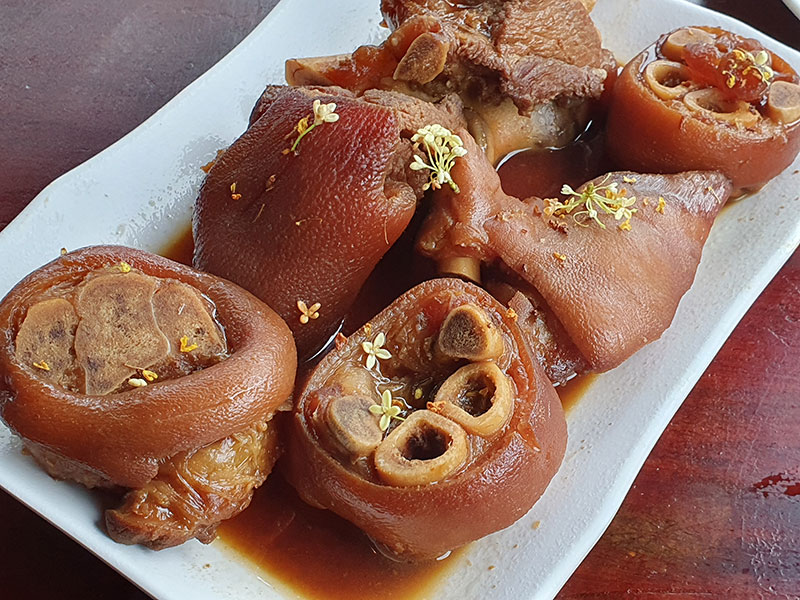 No. 4, Xinxingkeng, Shiding Dist., New Taipei City 223, Taiwan (R.O.C.)