 Po's Farm
The Only Carnivorous Plant Farm in Taiwan
Established in 1990, Po's Farm is the earliest farm mainly growing carnivorous plants in Taiwan as well as Taiwan's only professional carnivorous plant education and exhibition park. The owner of the Farm, Cheng Qing-po originally majored in engineering and was engaged in trade in China. Later, because of health problems,……
Established in 1990, Po's Farm is the earliest farm mainly growing carnivorous plants in Taiwan as well as Taiwan's only professional carnivorous plant education and exhibition park. The owner of the Farm, Cheng Qing-po originally majored in engineering and was engaged in trade in China. Later, because of health problems, he decided to return to his hometown to be surrounded by plants. Seeing nepenthes for the first time at the International Floriculture Trade Fair, he was attracted by this kind of plant because of its ability to adapt to the environment and strong will to survive. Therefore, he bought three plants back home. As a result, in the course of meticulous cultivation, he become more and more intrigued by them and decided to further establish a leisure farm mainly growing carnivorous plants.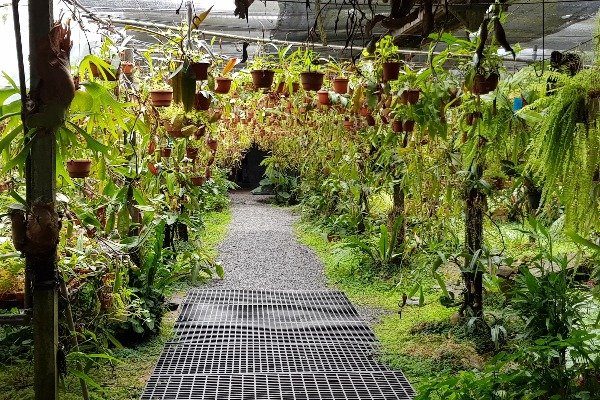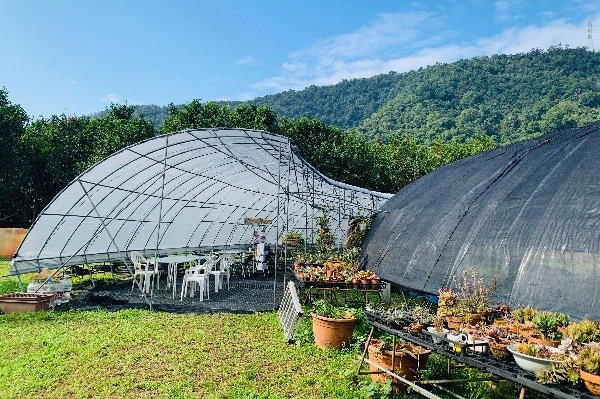 Through ten years of cultivation, Cheng Qing-po not only redesigned the equipment and flow of the factory but also made sure that the building blended with nature and its structure was organic. Making great contributions, Cheng established Po's Farm as a professional carnivorous plant farm with more than one hundred thousand carnivorous plants, including nepenthes, spathulate sundews, trumpet pitchers, Venus flytraps, airplants, Elkhorn ferns, etc. Here, you can observe nepenthes, make mini potted nepenthes, taste nepenthes jelly, and drink nepenthes tea. You will gain a deep appreciation on how cute, rich and interesting carnivorous plants are!
Under the professional and careful management and care of Cheng Qingbo, "Po's Farm" not only sells more than 20,000 pots of carnivorous plants a year, but also successfully creates a rare rainforest environment in Taiwan. It is not only a tourist attraction suitable for parents and children. It has also become an excellent field for promoting ecological education. If you want to get closer to carnivorous plants, you may wish to play with combo potted plants-from pruning sprouts, dragging and breeding, to trimming dead leaves, and changing pots after the plants grow up, to experience the planting process of pitcher plants; Then, eat Nepenthes jelly, drink Nepenthes tea, and thoroughly experience the richness and fun of the carnivorous plant world!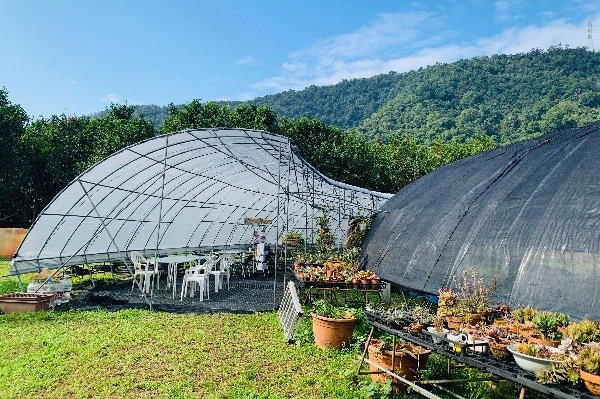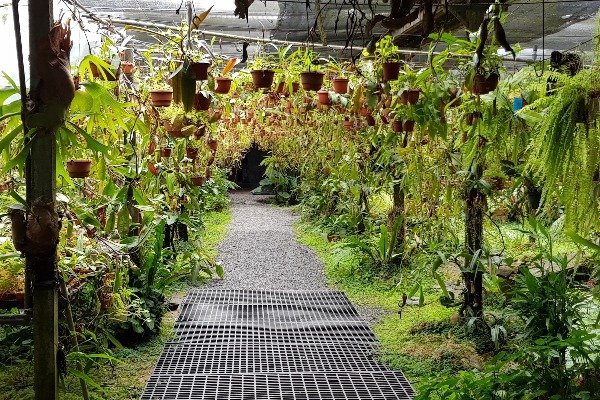 No. 149-41, Zhenshan Rd., Yuanshan Township, Yilan County 264 , Taiwan (R.O.C.)