 The Lotus Garden in the Lin Family's Old House Leisure Farm
An ecological lotus pond in the old house where visitors can enjoy in a rural village
From a 100-year-old house to a vast lotus pond, the Lotus Garden in the Lin Family's Old House was the first leisure farm established in Guanyin 22 years ago…
From a 100-year-old house to a vast lotus pond, the Lotus Garden in the Lin Family's Old House was the first leisure farm established in Guanyin 22 years ago. The old house still stands today. After a young team took over the farm, they established more old buildings and provided new activities for visitors to experience. There are endless green fields. Passing through, visitors can see lots of colorful lotuses blooming beautifully. The lotus has been the main feature of the farm for more than 20 years. The farm provides all kinds of activities and lotus dishes. Visitors can also enjoy relaxing in a quiet spot with a cup of lotus tea; a mixture of the exclusive perfume water lilies and herbs, and experience the farmer's life of the past.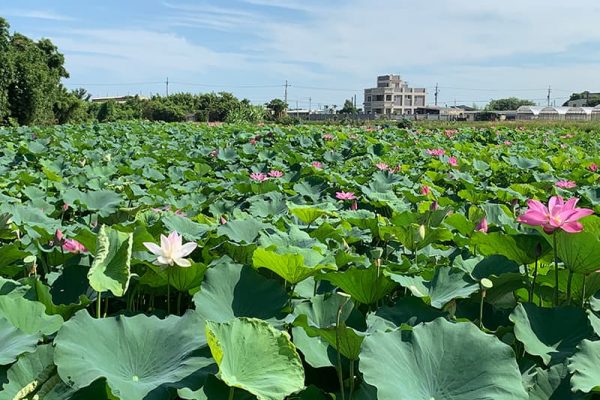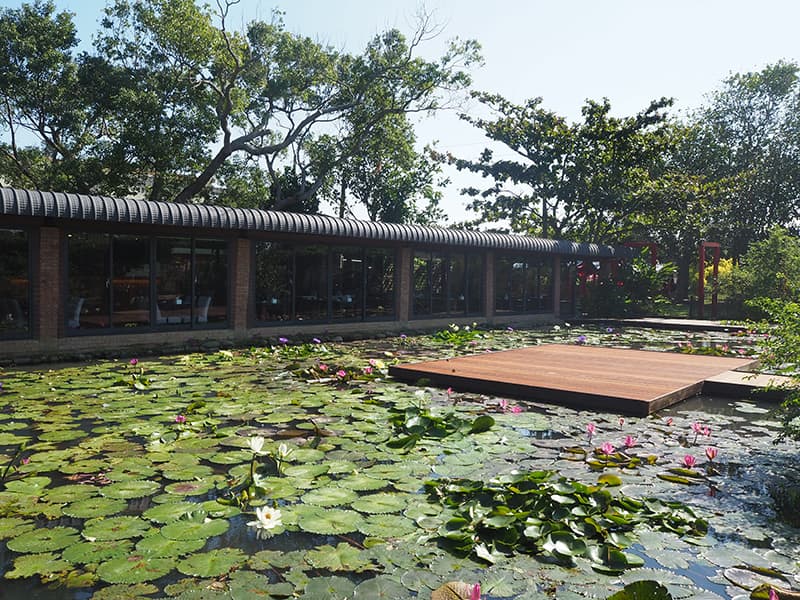 Lin Chin-Tang used to run a trade company in Taipei when he was young. Facing pressure from the industry going west more than 20 years ago, he was reluctant to leave his hometown. He couldn't leave his ageing parents behind either. Therefore, he decided to return to his hometown and become a farmer. At that time, the piece of land was deserted and overgrown with weeds. Thinking of the lotuses in his childhood and the lingering fragrance of flowers in Baihe, he decided to grow lotuses.

Besides the old house, lotus field and lotus dishes, Lin Chin-Tang has also established a variety of leisure and experience areas, such as Osmanthus alley, the tea pavilion, fish steps and the earth oven area. In recent years, he successfully built the largest organic strawberry greenhouse in Northern Taiwan. Crowds of tourists visit the farm, however, to this day, he still insists on receiving just one group a day because "making it right is more important than making a lot of money."
The lotus field is its own eco-system. Lotus root digging and the earth oven are the most popular activities
The Lotus Garden in the Lin Family's Old House has been established for more than 120 years. In front of the traditional Southern Fujian red-brick sanheyuan is a large lotus field, with a green field to the side and a bamboo forest to the back. The old house contains well-preserved old furniture. Visitors come here to experience an innovative, rural atmosphere. The farm offers traditional wedding ceremonies, traditional one-year-old catch, an ancient Chinese drama experience and DIY rice made in a traditional kitchen.

Beside the old house is 7 acres of lotus field in its own eco-system where a family of ducks live in the water. In addition to the increasing fun in the rural village, the ducks supply nutrients for the lotus field. On-site activities are rich and diverse, starting from viewing and picking lotues, to eating and lotus root digging, the earth oven, and interesting guided tours hosted by the owner.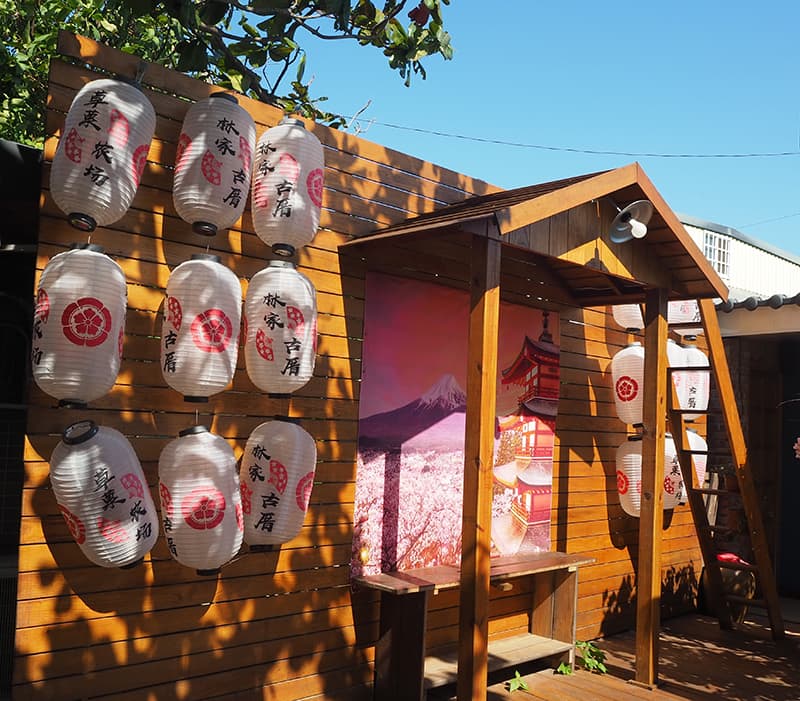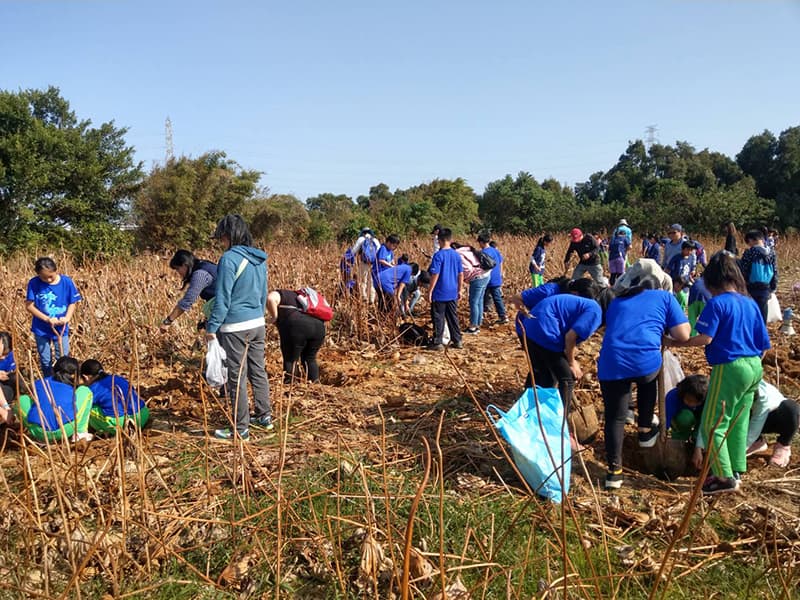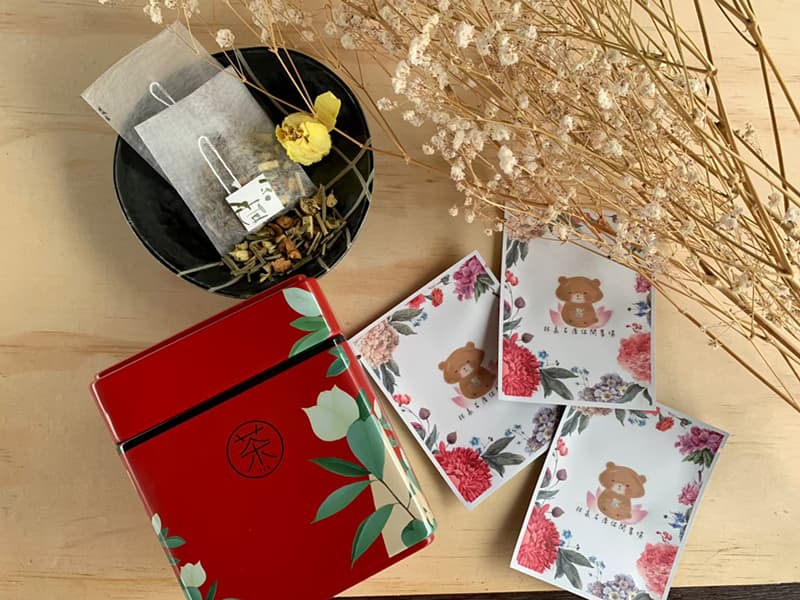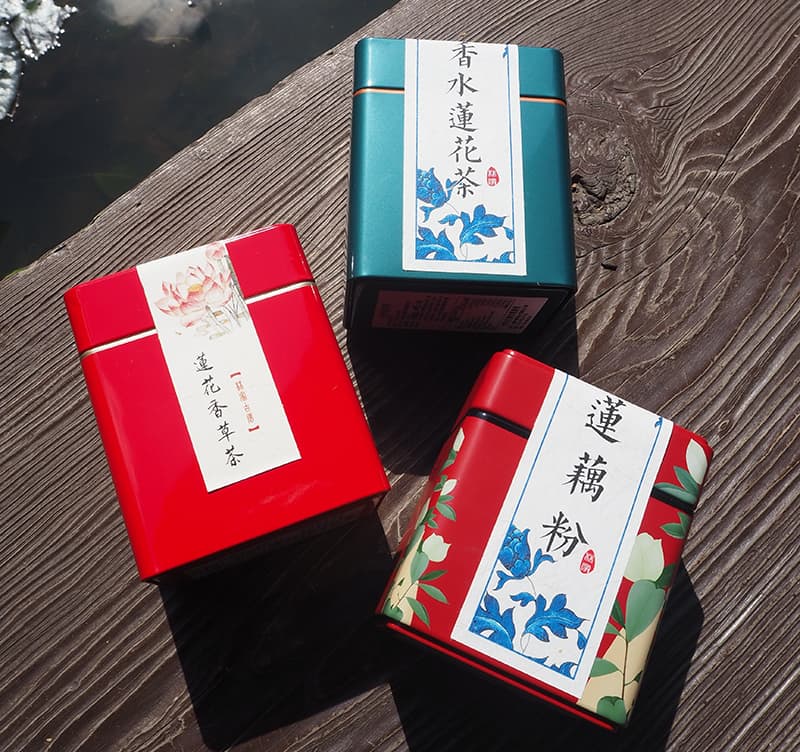 No. 221, Dafu Rd., Guanyin Dist., Taoyuan City 328 , Taiwan (R.O.C.)