Forest Yard with Fragrant Sweet Osmanthus
and Trees in High Spirits
Villa Kurasu
Villa Kurasu, adjacent to the Guguan Recreation Area, is located on a plateau 800 meters in altitude. The more than 6000-ping area was originally the "home" …
Villa Kurasu, adjacent to the Guguan Recreation Area, is located on a plateau 800 meters in altitude. The more than 6000-ping area was originally the "home" of couple Jiang Yong-kun and Chen Su-mei, who left behind a shoe business in China and were prepared to live out their retirement life back in their hometown. Initially, they only bought 300 pings to build a house as their own residence. Out of serendipity, they also bought the terraces on sale nearby. From then on, they positioned themselves as the chairman and the chairman's wife and rolled up their sleeves to work on the farm. They not only grow vegetables and fruits, but also trees such as Sweet Osmanthus, Taiwan pines, tea trees, native Taiwan camphor trees and other trees that all grow in high spirits, making Villa Kurasu a place with unique elegance and landscape.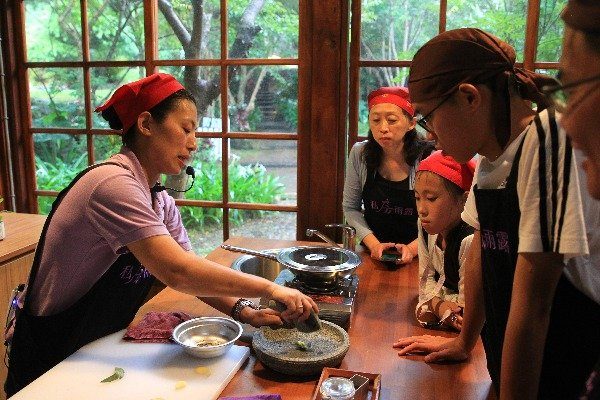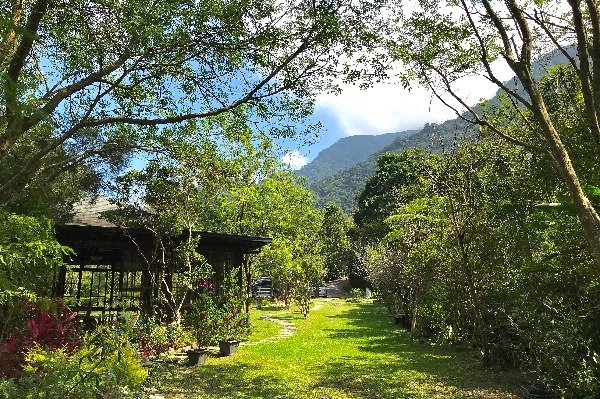 After decades of management by the whole family, now Villa Kurasu is not only a quiet rural B&B, but also a leisure farm for visitors to get close to nature and experience farming. On the Farm, the owner will lead visitors to appreciate the vegetables, fruits, flowers and trees and enjoy a cup of sweet Osmanthus syrup tea and feast on the sweet and refreshing vegetables amidst the breeze, white clouds, mountain mist and dew while experiencing the extraordinary features of the "forest yard" and the exquisite cuisine.
After more than ten years of business with the whole family, the "Villa Kurasu" is not only a quiet country house, It has become a leisure farm where people can get close to nature and experience farming-come here, and let the host take you to explore the fruits, vegetables, flowers and trees, Surrounded by rain and dew on the breeze Baiyun Mountain, drink a cup of sweet-scented Osmanthus tea, eat a meal of sweet and fresh vegetables, and feel the extraordinariness of this "forest yard" in the "slow taste" cuisine.
Villa Kurasu, located in Tbulan, Taichung, is famous as a happy farm established by the flower fairy Chen Su-Mei. The farm grows more than 30 kinds of herbs, fruit and vegetables. From the parking space to the kitchen, tourists can see all different kinds of flowers on their way up the stone steps, such as wild berries, perilla, angel rose, Mt. Lemmon Marigold, lettuce, passion fruit, and much more. With the change of seasons and sunlight, the farm has different landscapes.

Taiwanese incense cedars, cherry blossoms, Taiwan pines, Osmanthus, tea trees and other trees are grown at both sides of the Japanese-style wooden house. Visitors can hear the sounds of children running about and playing on the green lawn. Through the flowers, plants and trees, people put their electronic devices to the side, and enjoy spending quality time with their families. That is the family attachment that the farm emphasizes the most.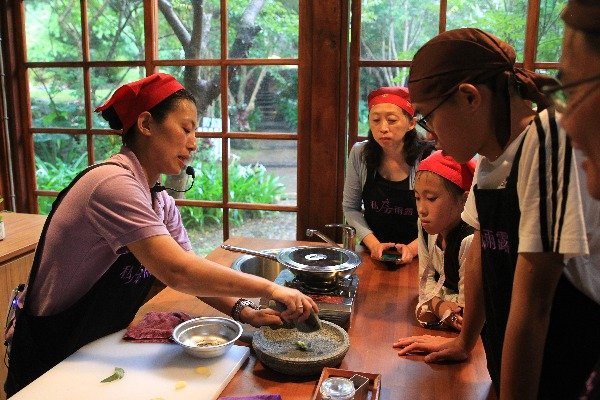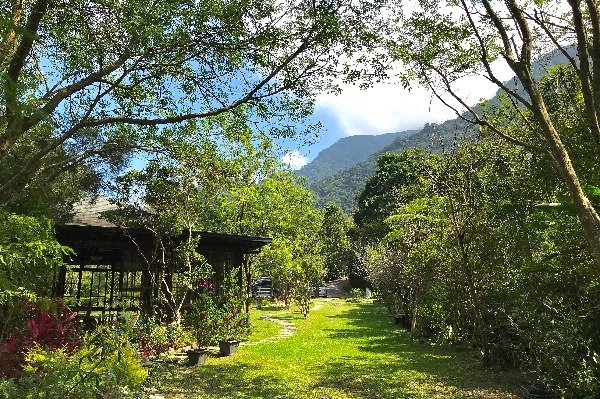 No. 58-11, Sec. 1, Dongguan Rd., Heping Dist., Taichung City 424 , Taiwan (R.O.C.)