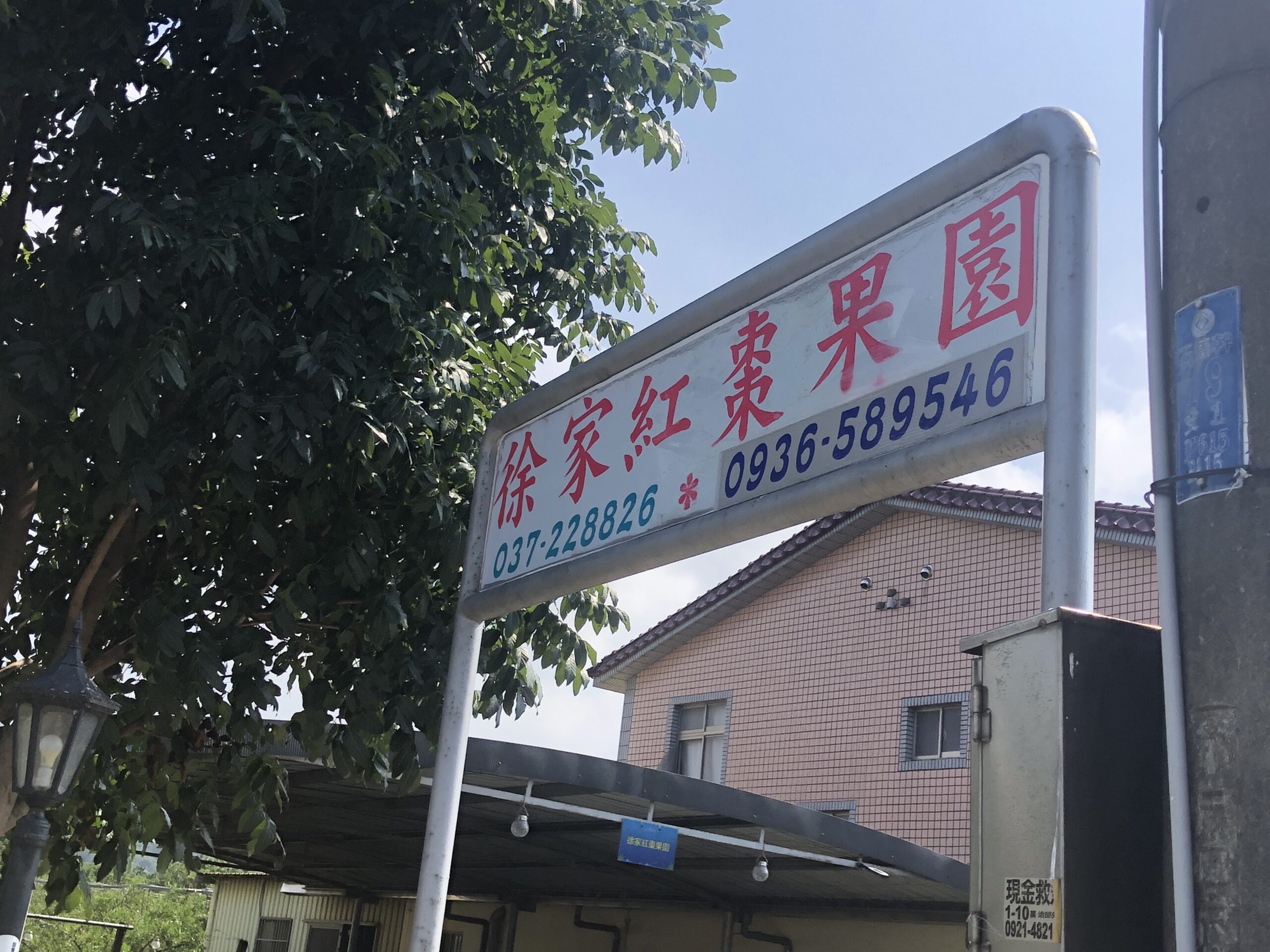 Rated the only agricultural area in the country
Red dates are the ultimate healthy fruit

Xu Family Farm
Miaoli Mansion is the only agricultural area in Taiwan that produces red dates. It encompasses an area of several hectares, and produces high-quality fresh red dates…
Miaoli Mansion is the only agricultural area in Taiwan that produces red dates. It encompasses an area of ​​several hectares, and produces high-quality fresh red dates, fleshy and brightly-colored, with a sweet and crispy taste during its ripening stage. Compared with the taste of imported red dates, it is definitely superior!
The Xu Family Farm (Jujube orchard) has a history of over 80 years, and is well-known locally. Xu Liming is very confident in his products, and even obtained the chemical-free certification for his red dates. The farm purchases insurance for customers, and his wife is knowledgeable in FB marketing. The Mansion has garnered wide praise with the launch of a blue-ocean business model, where customers are handled directly by the owners, and its attention to detail.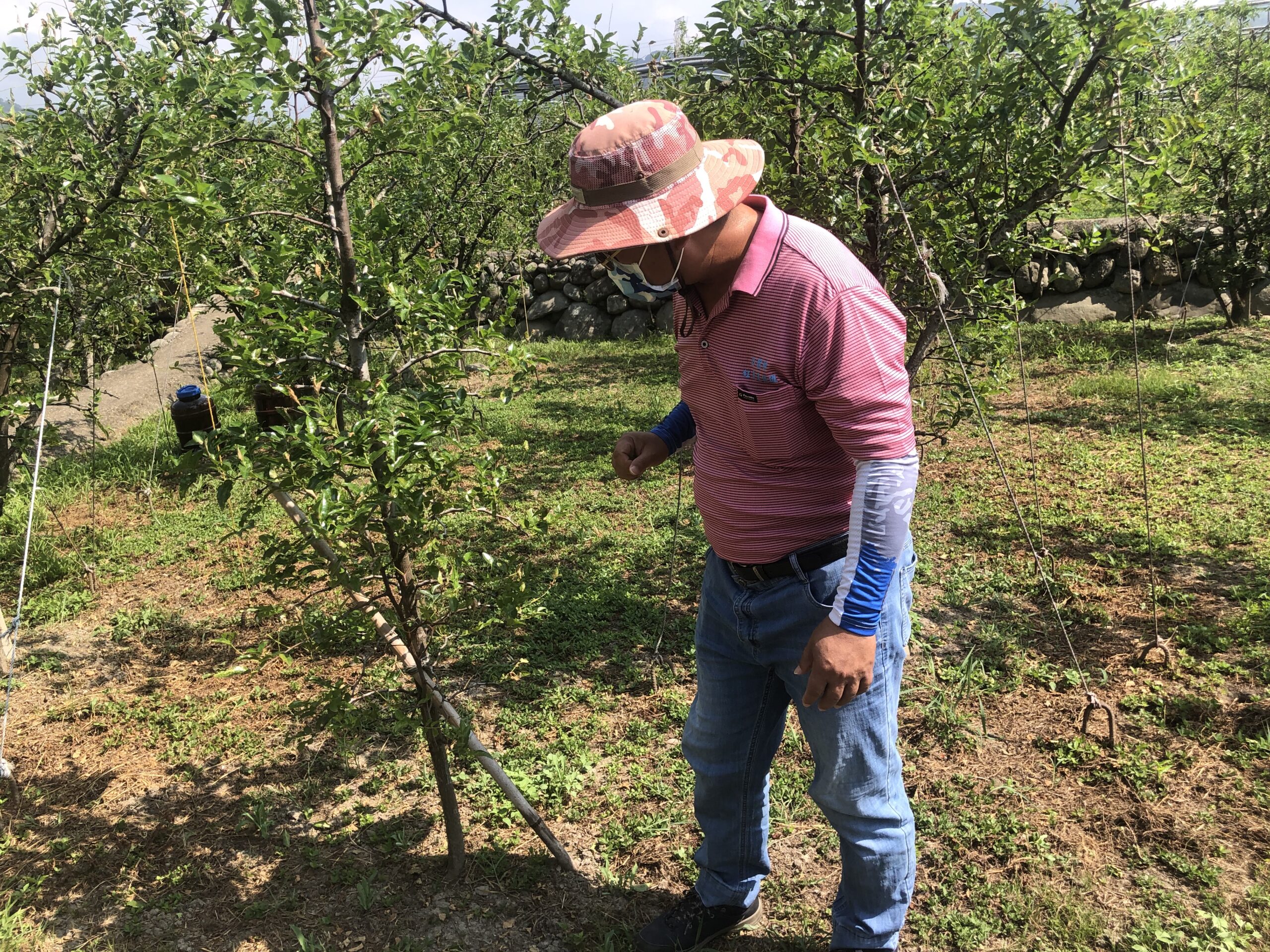 He uses the "dwarfing stem method", where plants grow to an average height of one meter, in order to enable the jujube tree to receive light evenly which improves the taste of the fruit, It is also more convenient for tourists to experience the joy of fruit picking. The curative effect of red dates are stated in the Compendium of Materia Medica, and it is believed that the effects of red dates include invigorating the spleen, nourishing the stomach and the blood, as well as boosting the spirit. Modern medicine has also confirmed that the sweet and savory jujube is also beneficial for people with blood deficiency, anemia, cough, neurasthenia, insomnia, high blood pressure, etc, and is suitable for women and children.
The Xu family processes the fruit and implements a stringent SOP from the place of origin to the dining table, imbued with a fusion of "Tian MaMa" culinary- Qiaoxuan Restaurant, which uses local ingredients to make red jujube fried rice, red jujube stewed chicken soup, and red jujube sausage to showcase Hakka dishes.
Red dates are also dried, and fully ripened dates are carefully selected and cleaned, where the sunlight brings out their essence which is preserved and cultivated into dried red dates. Brewed and drunk in summer to improve circulation, and drunk in winter to nourish the body and improve complexion.
The souvenirs made by the Xu family include dried red dates, red date vinegar, red date enzymes, and red date dew, which are not only perfect for gifts but also good for personal consumption. As the saying goes, "Eat red dates from young, and you will never look old. Eat three a day, and you will never be old".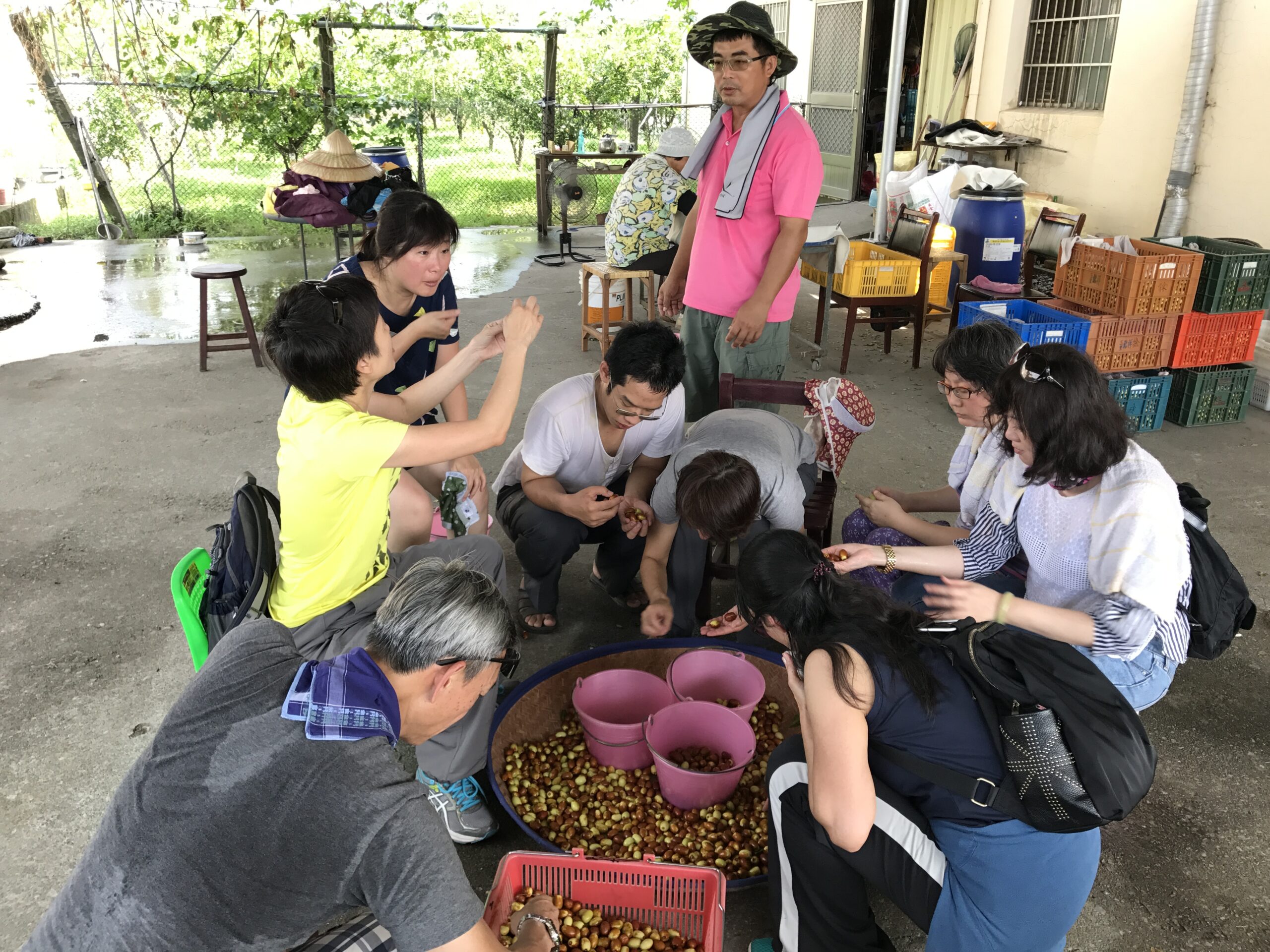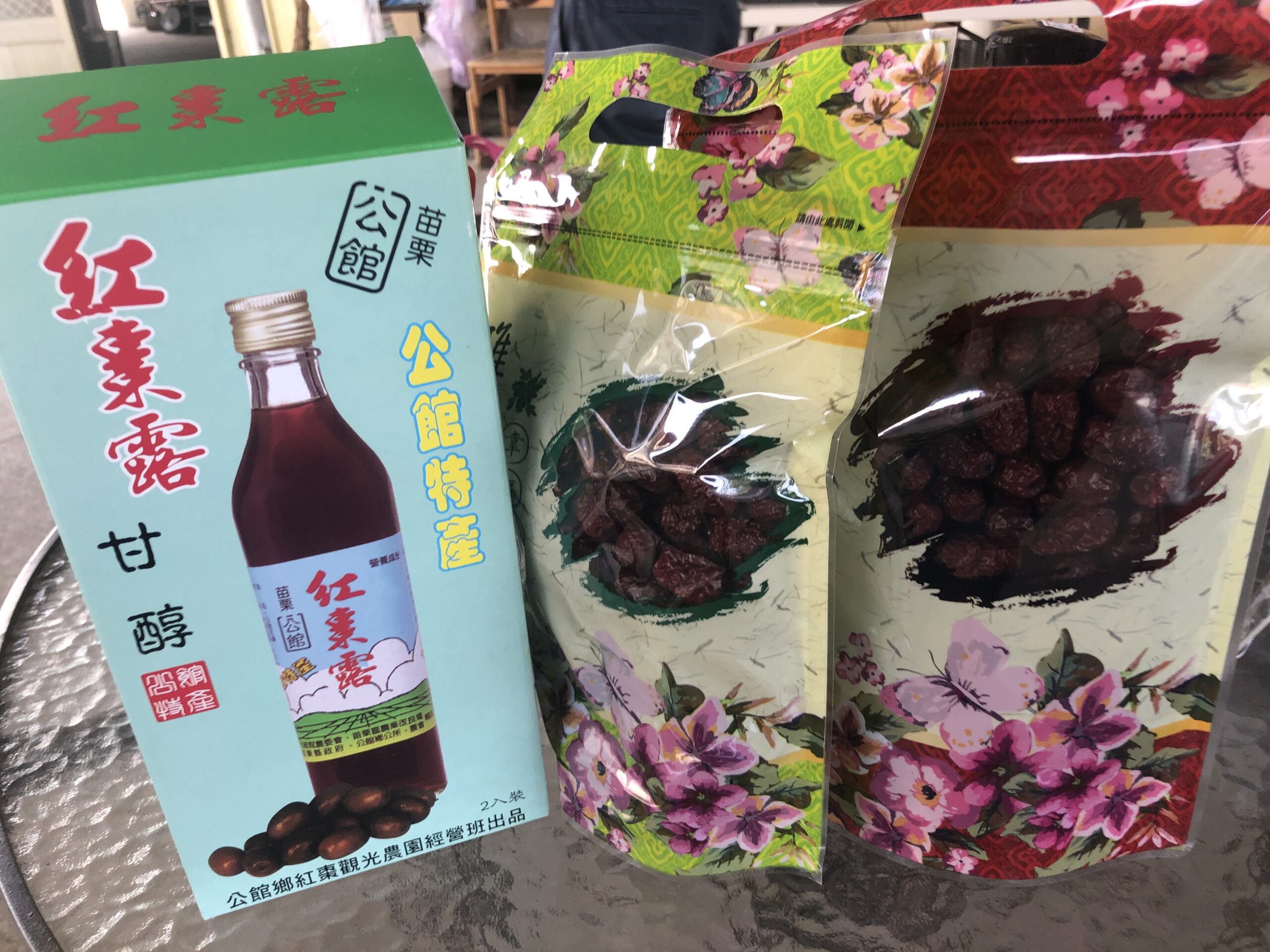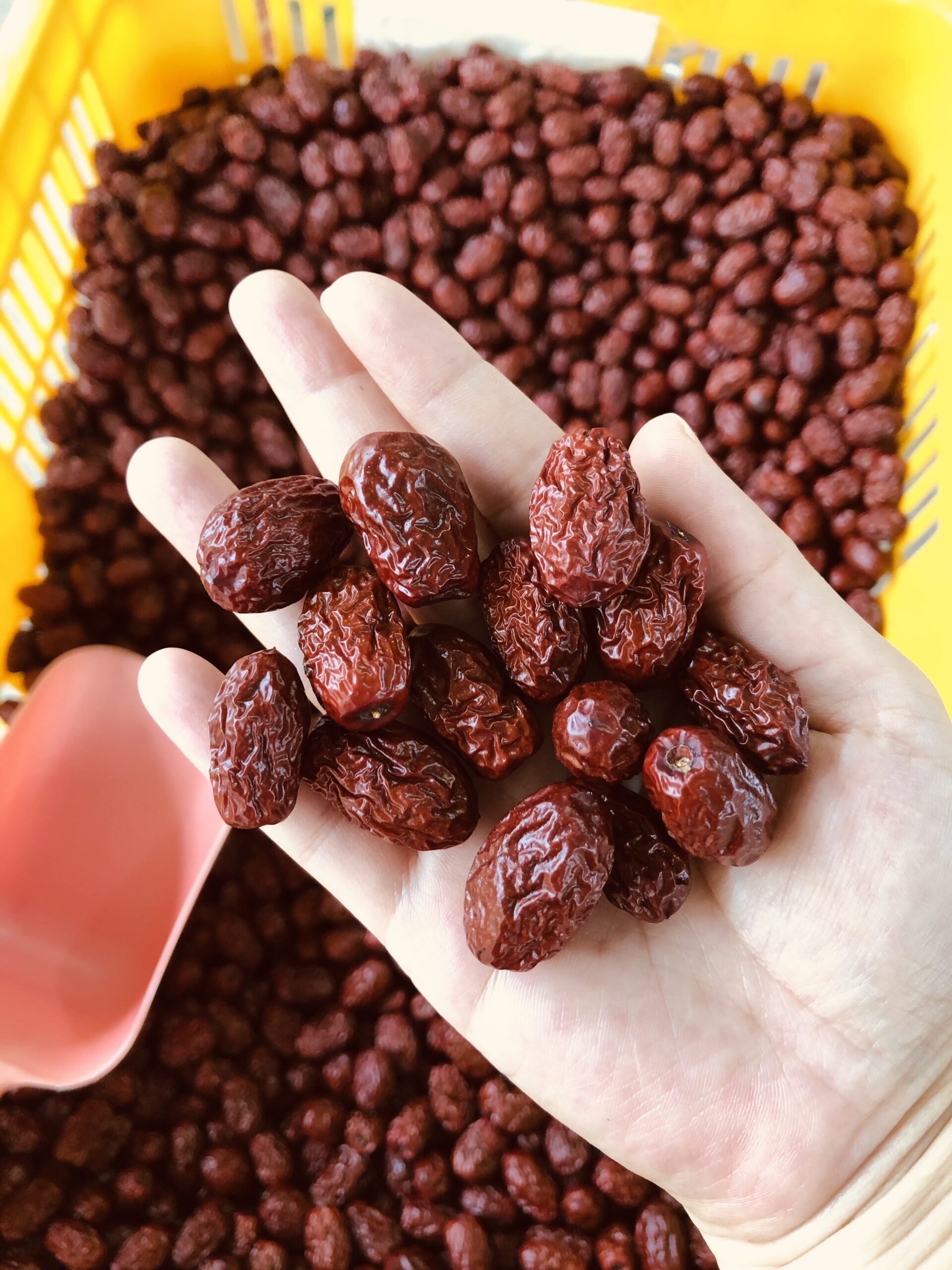 No. 234-1, Neighborhood 11, Gongguan Township, Miaoli County