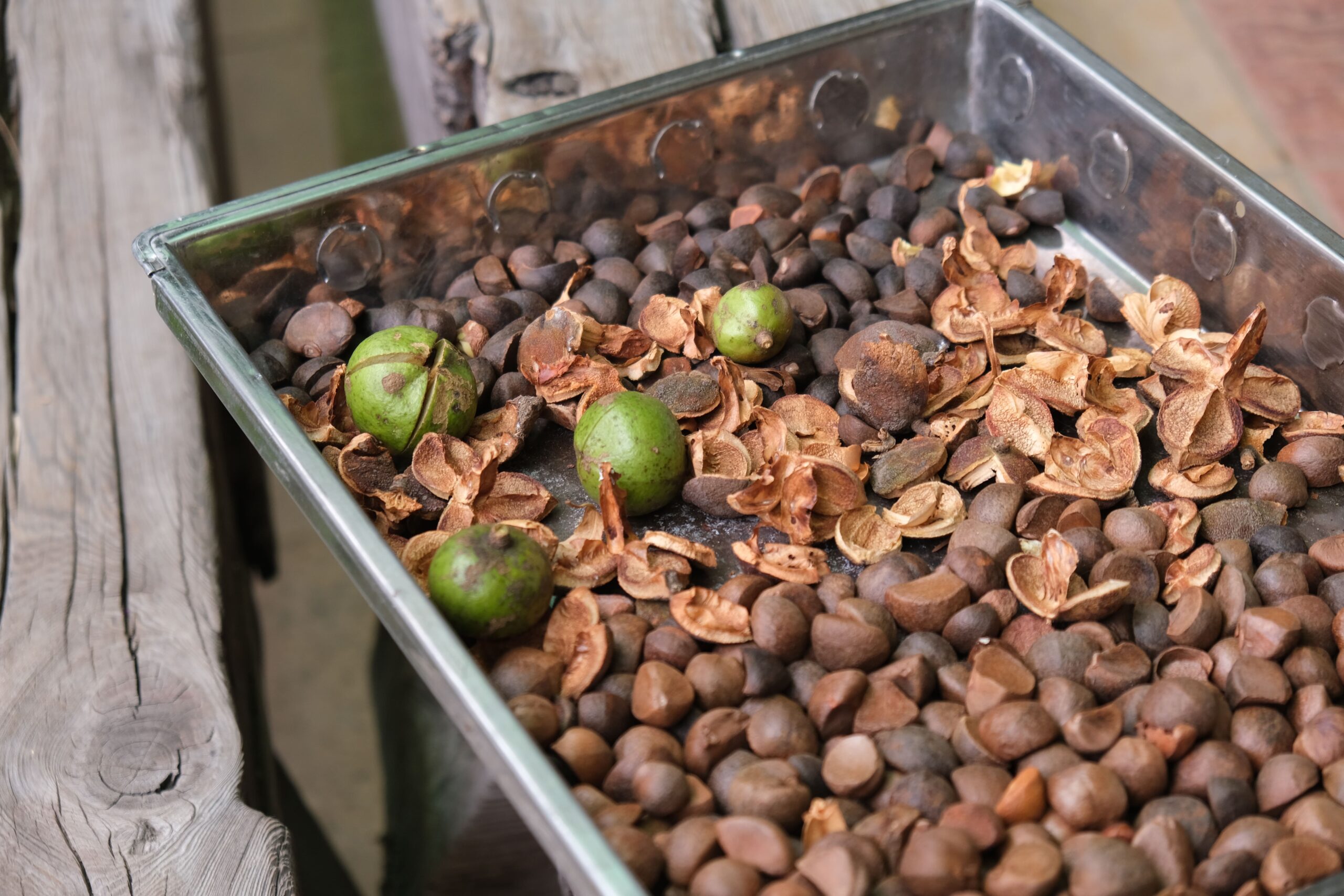 Formulate exclusive essential
oils that heal the body and mind
BOZHU VILLA
A variety of trees are planted in Bozhu Villa, among them the bitter tea trees are planted along the hillside. When they bloom in November yearly, the white stamens can be seen all over the treetops from a distance. At the same time, they begin to bear green, oval-shaped fruits knows as "natural fruit", with each bitter tree fruit having 4 to 5 tea seeds. "Bozhu Villa" also has a wide range of Australian tea trees, as well as tree species such as camphor wood, incense-cedars, as well as cherry blossoms and tung trees. Different seasons each possess their own distinct characteristics.
"Bozhu Villa" picks the tea seed fruit of the bitter tea tree, peels it and exposes it to the sun for many days, then dries it before it is pressed to make bitter tea oil. Even if you are not visiting during the fruiting season, you can still learn about how the bitter tea oil comes from a fruit and is turned into edible oil for daily usage.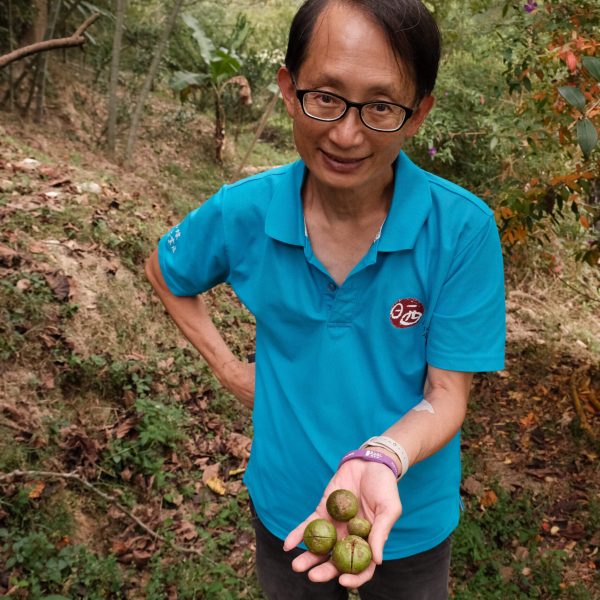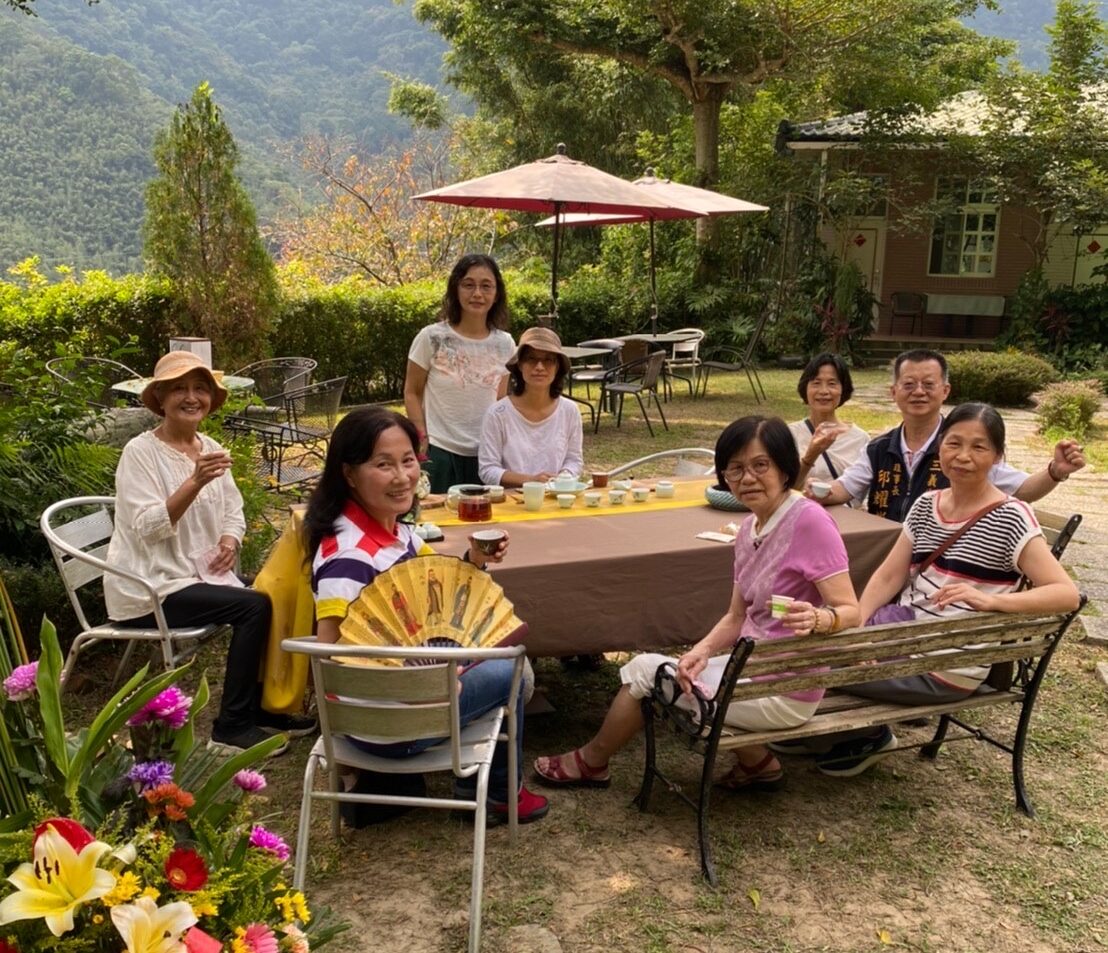 Bozhu Villa has designed a series of experience activities based around the theme of understanding the trees of the forests, such as picking bitter tea seeds and other farming experience activities. If you visit duing the fruiting season, you can pick bitter tea seeds, peel them off by hand, and experience the process of drying bitter tea seeds .
Bozhu Villa is dominated by forests which are quite rich in species. In addition to bitter tea trees and Australian tea trees, up to 10 – 20 tree species such as camphor, juniper, incense-cedar, acacia, and formosan trees are also planted. The farm utilizes natural farming methods, with no herbicides and pesticides used, and deposits leafy vegetable leftovers as compost at the roots of the trees to provide nutrients to the trees while protecting the environment.
As a result, Bozhu Villa is rich in ecology. Black-winged fireflies and Luciola fireflies can be seen on the farm every April to May. There are also dozens of frog species in the pond, as well as the "farmer's assistant" Taiwan's native species of black-eyed toad and Miaoli Sanyi's unique native paradise fish, among others.
Tourists can also experience farming experience activities of picking and drying tea seeds, or DIY essential oil packaging. Just choose any essential oil flavors you like, mix them and slap a label on it, and you have a completely unique essential oil. You can also choose your favorite wood and  polish it yourself to make coasters that you can bring home. Alternatively, you can string the semi-prepared beads of incense-cedars, longan wood, etc into beads of the size you prefer, spending a joyous time full of phytoncine and fun.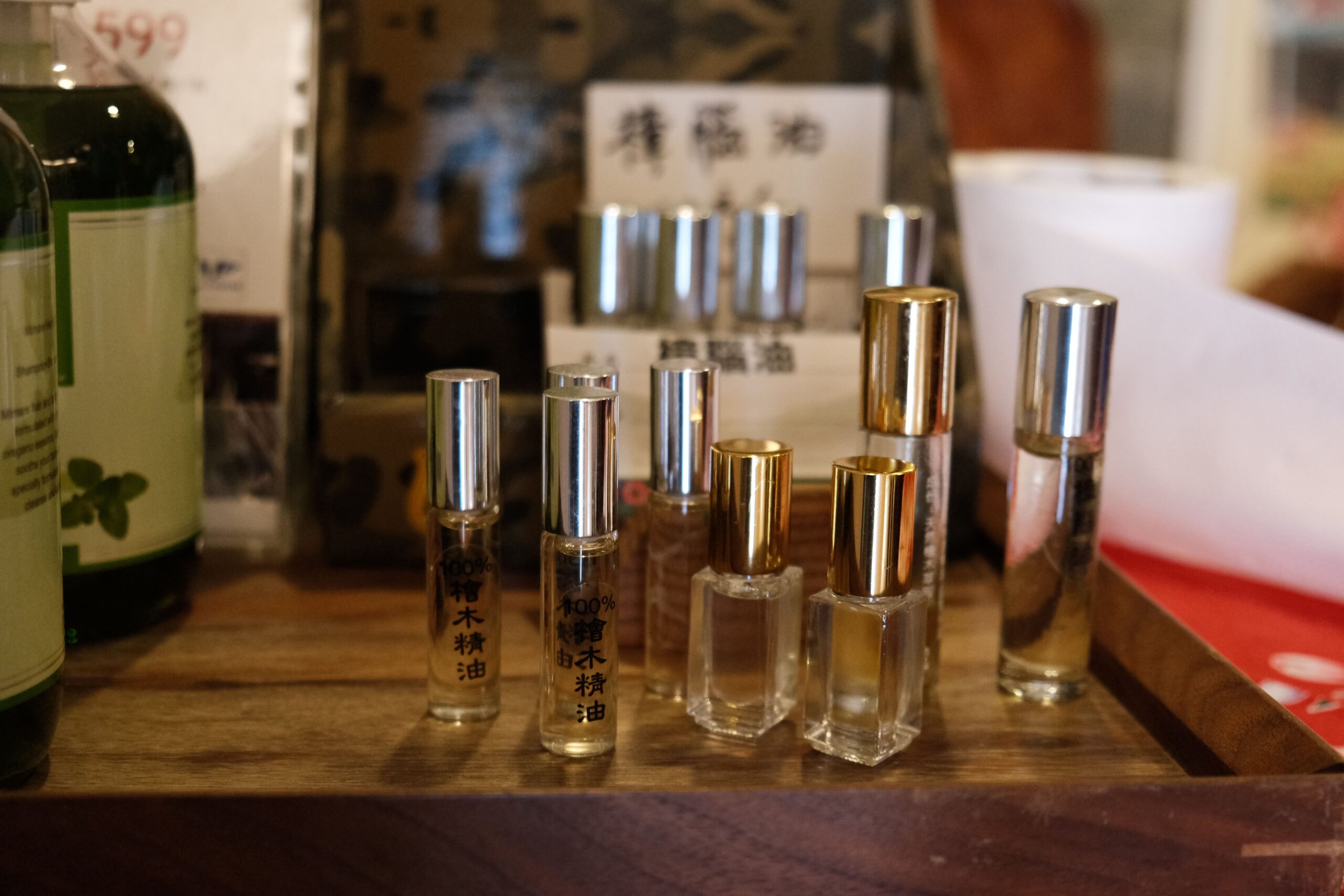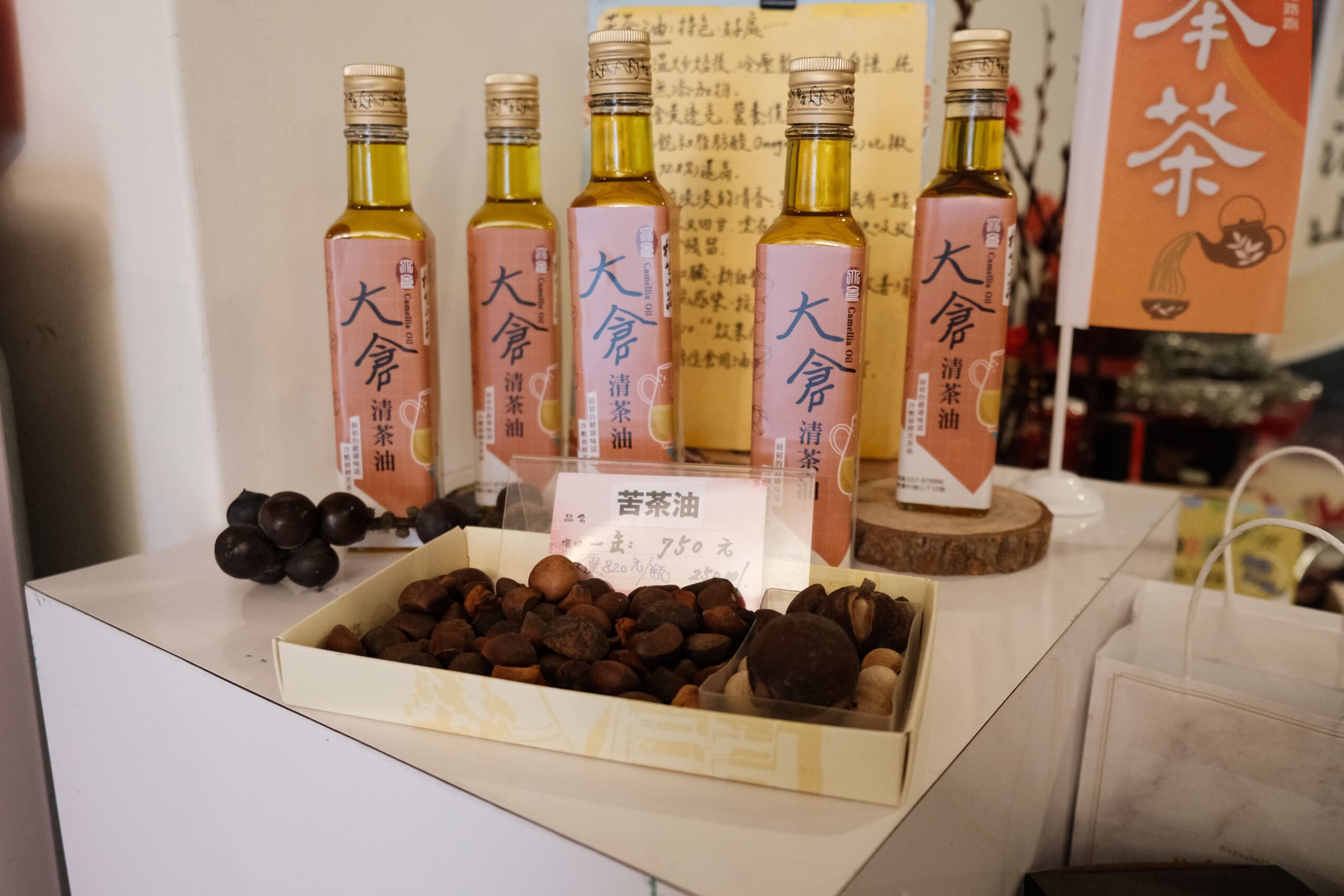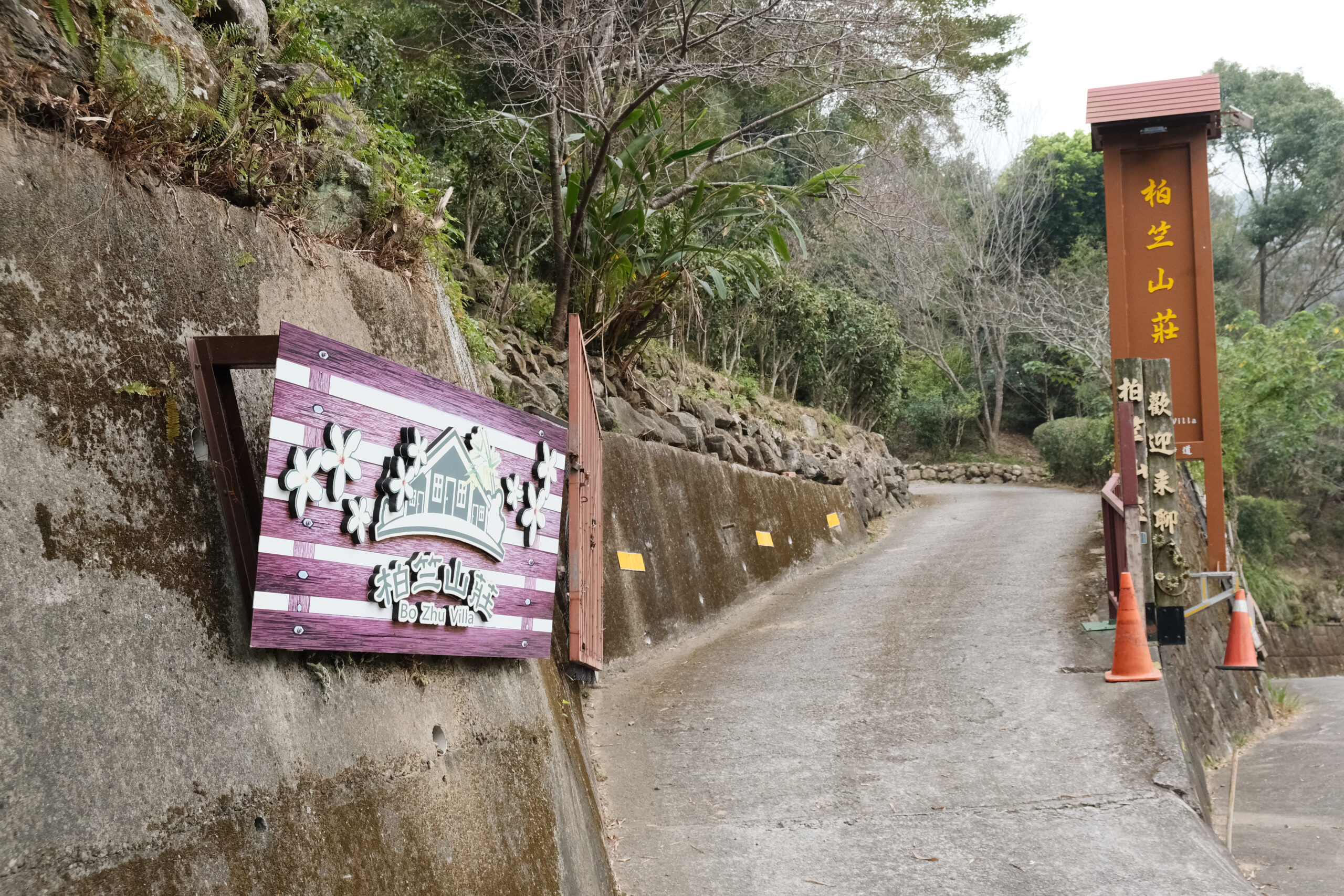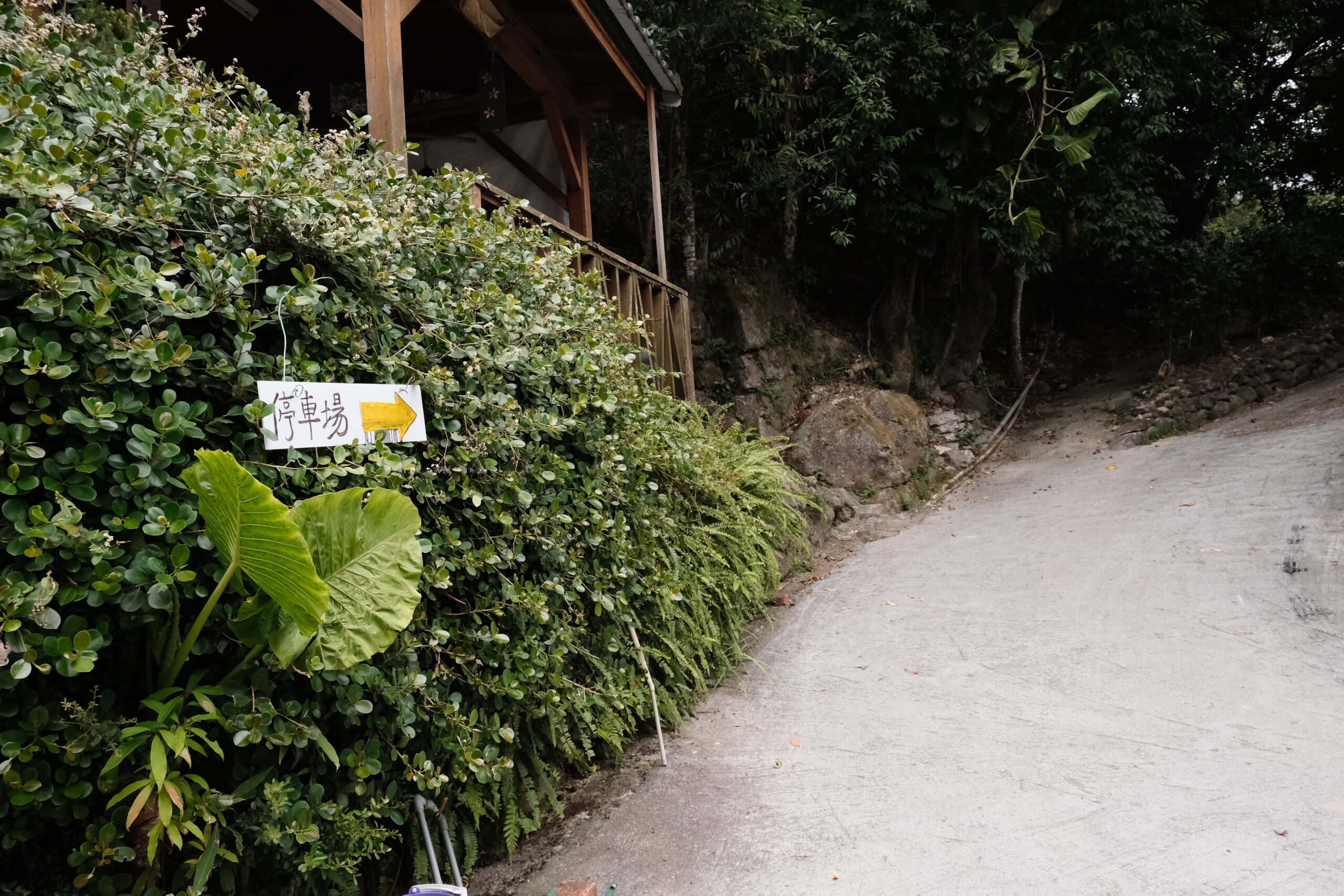 No. 10, Bengshanxia, Sanyi Township, Miaoli County 367001 , Taiwan (R.O.C.)