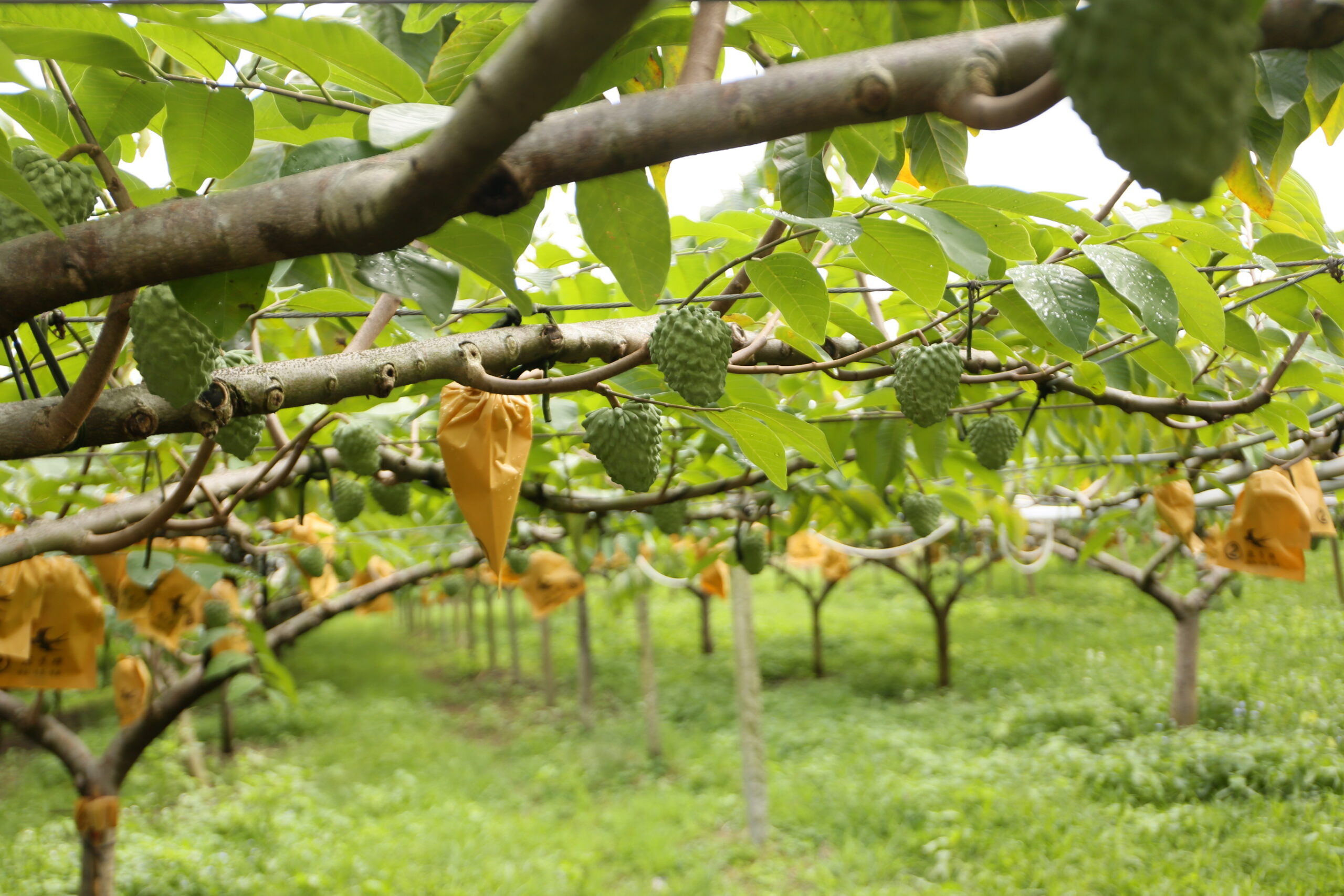 "Good Time Fruit" grows custard apples,
sweetsops, pineapples, and passion fruit
GOOD TIME FRUIT
About ten-minute drive from Taitung Station, nestled within the hills is a "Good Time Fruit" farm, which is dedicated to "timely (seasonal), delicious (edible), and genuine" fruits. It is a frequent winner of various custard-apple judging competitions in Taitung. In addition to selling high-quality fruits, they hope that consumers not only consume good fruits, but also understand them. Hence they open up the orchard and welcome everyone into the field. A visit to Good Time Fruit is a tour where you eat and learn well.
"Good Time Fruit" was jointly founded by Jinhong and Peiying. Both of them are holders of Masters Degree in Agricultural College. After returning to their hometown, they diligently studied agricultural practices and became the frequent winners in the Taitung custard apple competition. They successfully grew pesticide-free, high-quality custard apples.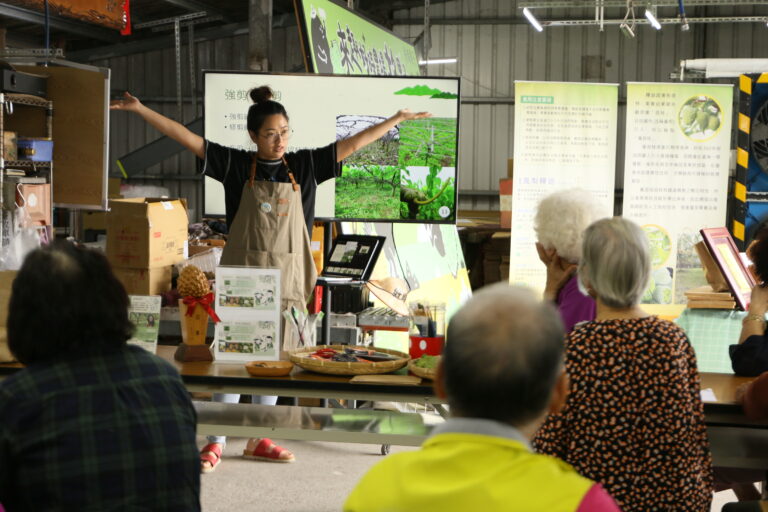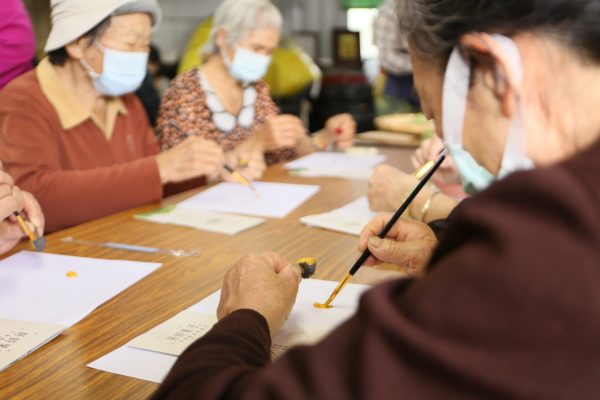 Farm work is never finished. To save time, but also take into account the efficiency and quality of production, "Good Time Fruit" has invested a lot in field management. Pruning and arranging the branches annually allows the fruit trees to grow comfortably. Peiying says: "If we feel cool when we walk into the orchard, that means the custard apple trees are comfortable." The ventilated growing environment reduces the risk of disease and thus reduce the amount of pesticide needed. By picking flowers from their own orchard, and using "Shangqing" flowers for artificial pollination, fruit yield is improved. Custard apples here bear fruit in two batches. In the event of a typhoon during the first batch, there is still a second batch of fruit to be harvested, reducing the potential risk of bad weather on harvest.
After pollination, the next job is fruit thinning. It is necessary to get rid of unobvious and crooked fruits, in order to distribute the nutrients supplied by the branches more effectively. The pineapples do not have the natural ripening of artificial pollinated flowers, and the taste is sweet with a sour tang, not overly sweet. For pineapples where no pesticides have been detected, the peel can be made into fruit vinegar and fruit brew.
"Good Time Fruit" grows custard apples, sweetsops, pineapples, and passion fruit. The farm is full of fruit across the four seasons. Therefore, tourists can enjoy the joy of picking fruits regardless of when they visit. In addition to picking fruit, a wealth of knowledge and DIY activities can be gained at Good Time Fruit. "Good Time Fruit" provides a variety of hands-on activities, including: custard tree ornaments, pineapple smoothie, pineapple fruit vinegar, etc. Adults and children alike can have plentiful of fun on the farm.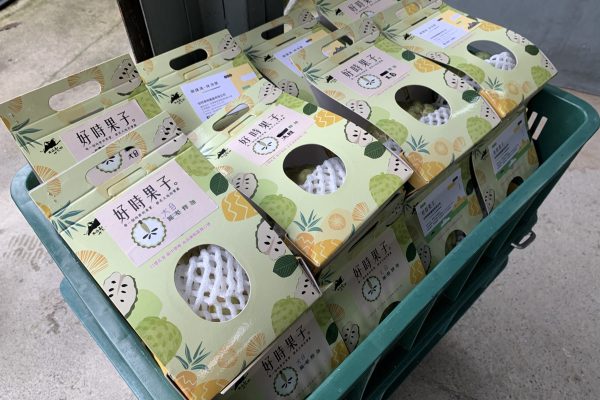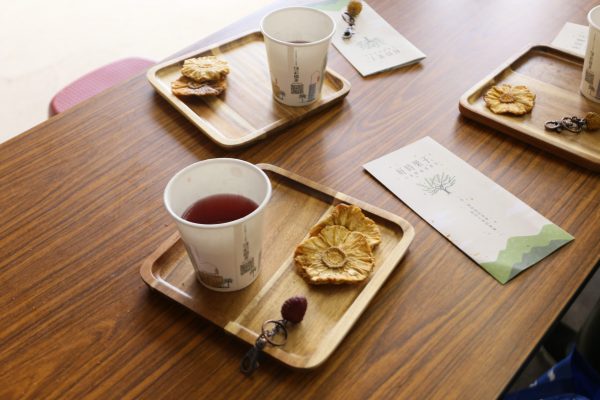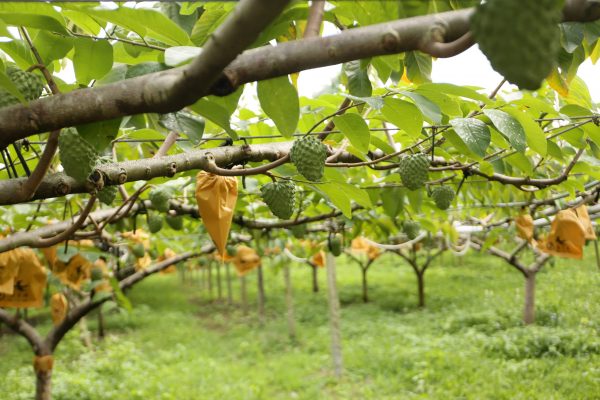 No. 18, Dingyanwan, Beinan Township, Taitung County 954030 , Taiwan (R.O.C.)