An Animal Farm Where the Winds Blow and Cows and Sheep are Seen
Flying Cow Ranch
Flying Cow Ranch, situated on the hill under Huoyenshan, was formerly the Central Youth Dairy Farm established in 1975 by the youth returning to Taiwan after receiving training in the U.S. After more than 40 years, only 2 among the 17 youths at that time have continued to adhere to their original ideals……
Flying Cow Ranch, situated on the hill under Huoyenshan, was formerly the Central Youth Dairy Farm established in 1975 by the youth returning to Taiwan after receiving training in the U.S. After more than 40 years, only 2 among the 17 youths at that time have continued to adhere to their original ideals. In the past, the ranch focused only on livestock production, and now it has become a famous tourist attraction in Central Taiwan after incorporating rich leisure elements. The Ranch is not only the top choice for family trips but it is in the pocket list of school field trips and company trips.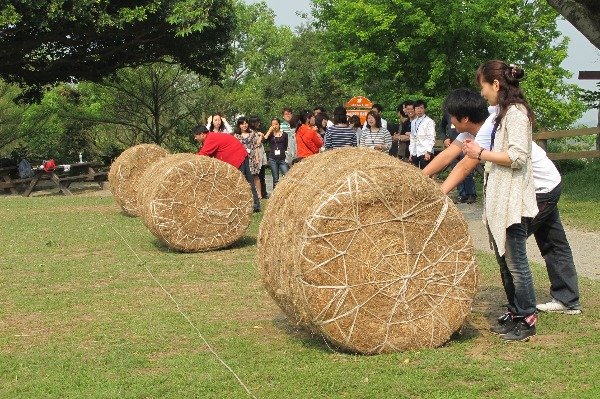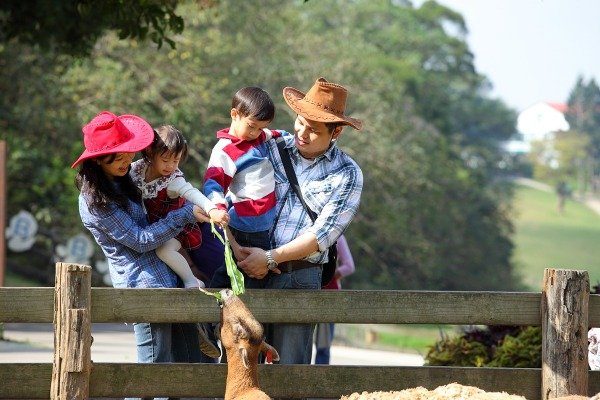 Standing at the lush green fields of the Ranch, low-rise red and white houses and herds of cattle strolling can be seen. The Jersey and Holstein cows raised here are the two major sources for the dairy farming in Taiwan both in quality and quantity. Therefore, besides the excellent vision and accommodation, Flying Cow Ranch also provides a variety of specialties made of fresh milk, including puddings, yogurt, ice cream, panna cotta, etc. These are the local must-try best sellers. The meals served in the restaurant are also rural ranch cuisine prepared with fresh milk and other fresh ingredients. In addition, visitors to the Ranch shall never miss the rare chance to feed calves by hand and experience milking the cows. Give yourself a trip to a ranch filled with natural wilderness.
When you come to the Flying Cow Ranch, you can visit the "Dairy Cow Ecological Zone" to see the Jersey cows and the black and white Holstein cattle, experience the taste of milking cows by hand, You can also go to the "Sheep Ecological Zone" to get close to the gentle Barbados black-bellied sheep and feed the lambs with milk bottles. In addition, in the specially erected platform of the "Black Goat Ecological Zone", you can see the handsome appearance of the black goats climbing high; In the "Bunny Eco Zone", there are fluffy, super cute little rabbits to watch-being able to come in close contact with different animals ,Feeling the touch and joy brought by different lives is also the biggest gain of walking into the pasture.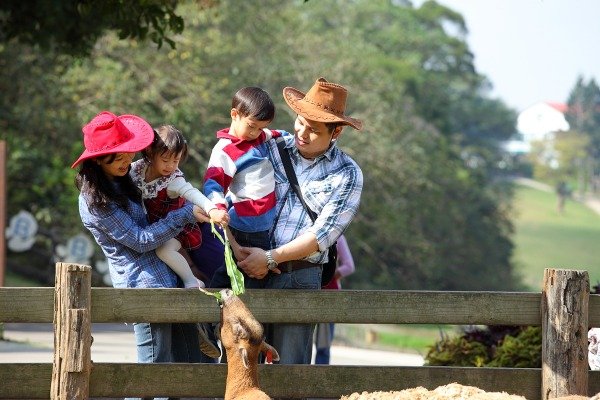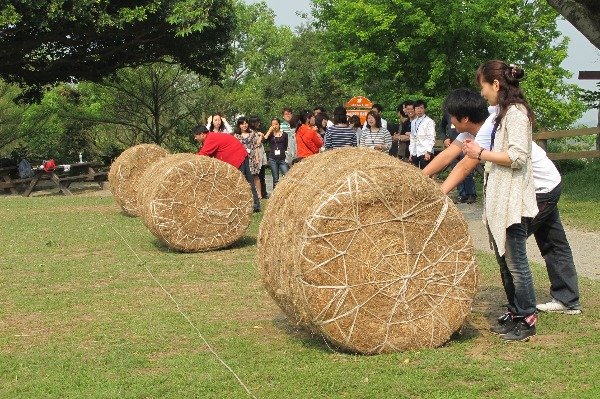 No. 166, Nanhe, Tongxiao Township, Miaoli County 357 , Taiwan (R.O.C.)